WHISPERING TO THE ROOTS OF THE SOUL
OUR RITUAL ROLL-ONS ARE CREATED FOR MIND-BODY-SPIRIT WELLNESS. EACH ROLL-ON FEATURES HIGH QUALITY ESSENTIAL OILS INFUSED IN AN ORGANIC CARRIER BASE. ENERGETICALLY CHARGED WITH ORGANIC/SUSTAINABLY WILDHARVESTED HERBS, HEALING STONES, CRYSTALS & FLOWER ESSENCE
RITUAL ROLL-ONS
SHOP COLLECTION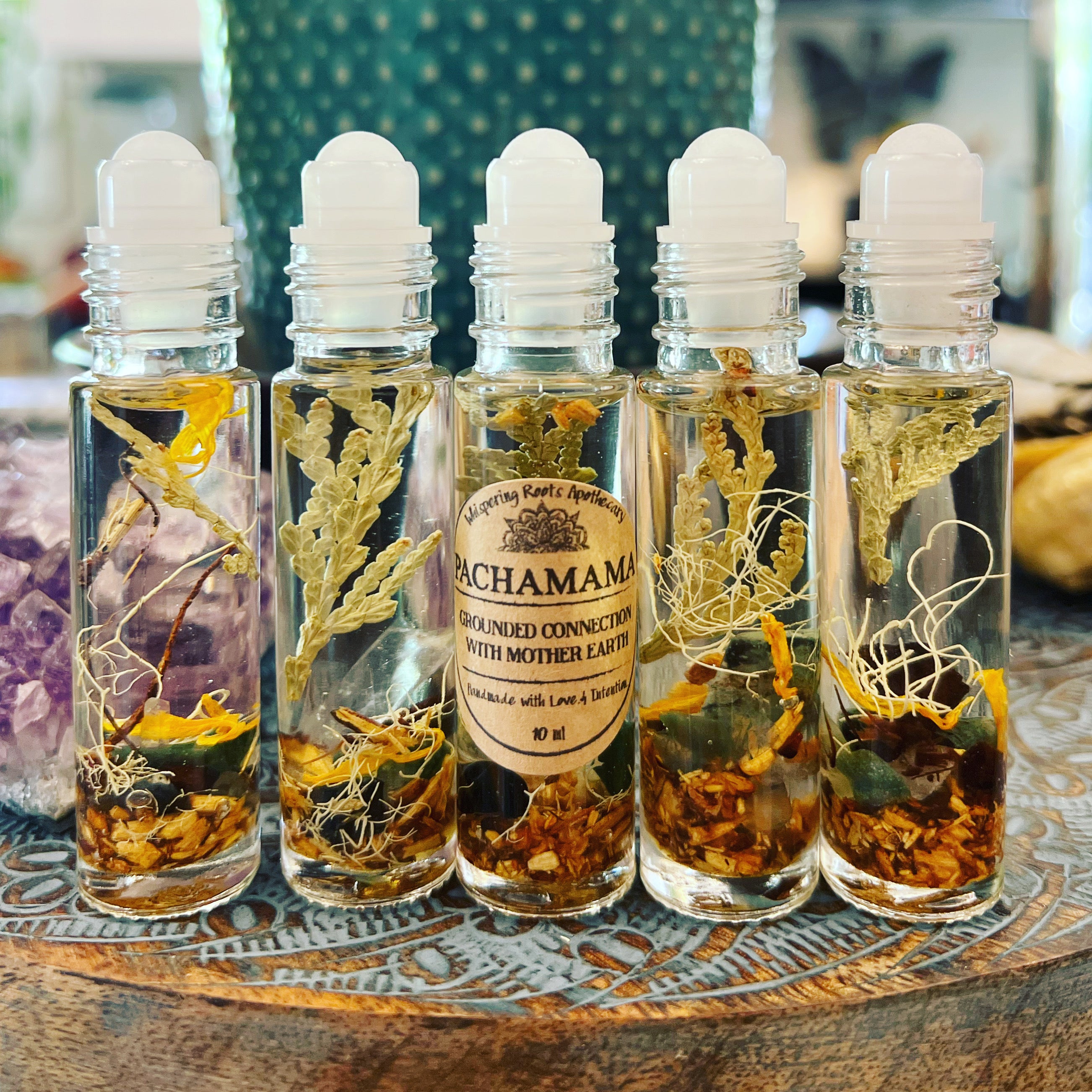 OUR SALVES & BALMS ARE MADE WITH ORGANIC INGREDIENTS, SUSTAINABLY WILDHARVESTED & ORGANIC HERBS & THERAPEUTIC-GRADE ESSENTIAL OILS. FORMULATED FOR SENSITIVE SKIN.
TOPICAL BALMS & HERBAL SALVES
SHOP COLLECTION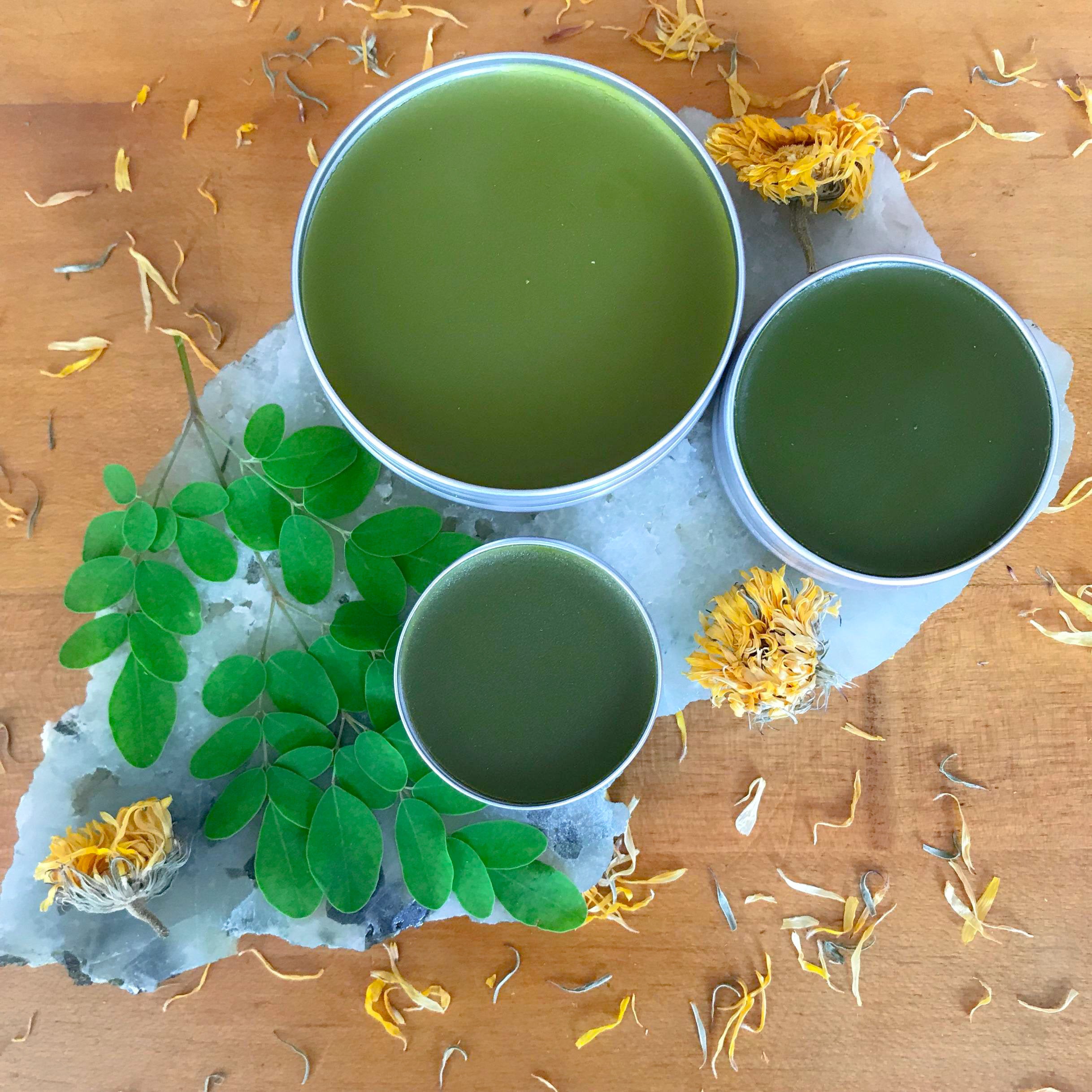 shop our local farmers markets
First Congregational Church ~ 10840 Beinhorn Rd. (Houston, TX)
Saturdays, 9am-1pm
______
Baybrook Mall ~ 500 Baybrook Mall Dr. (Friendswood, TX)
Sundays, 11am-3pm
we look forward to seeing you!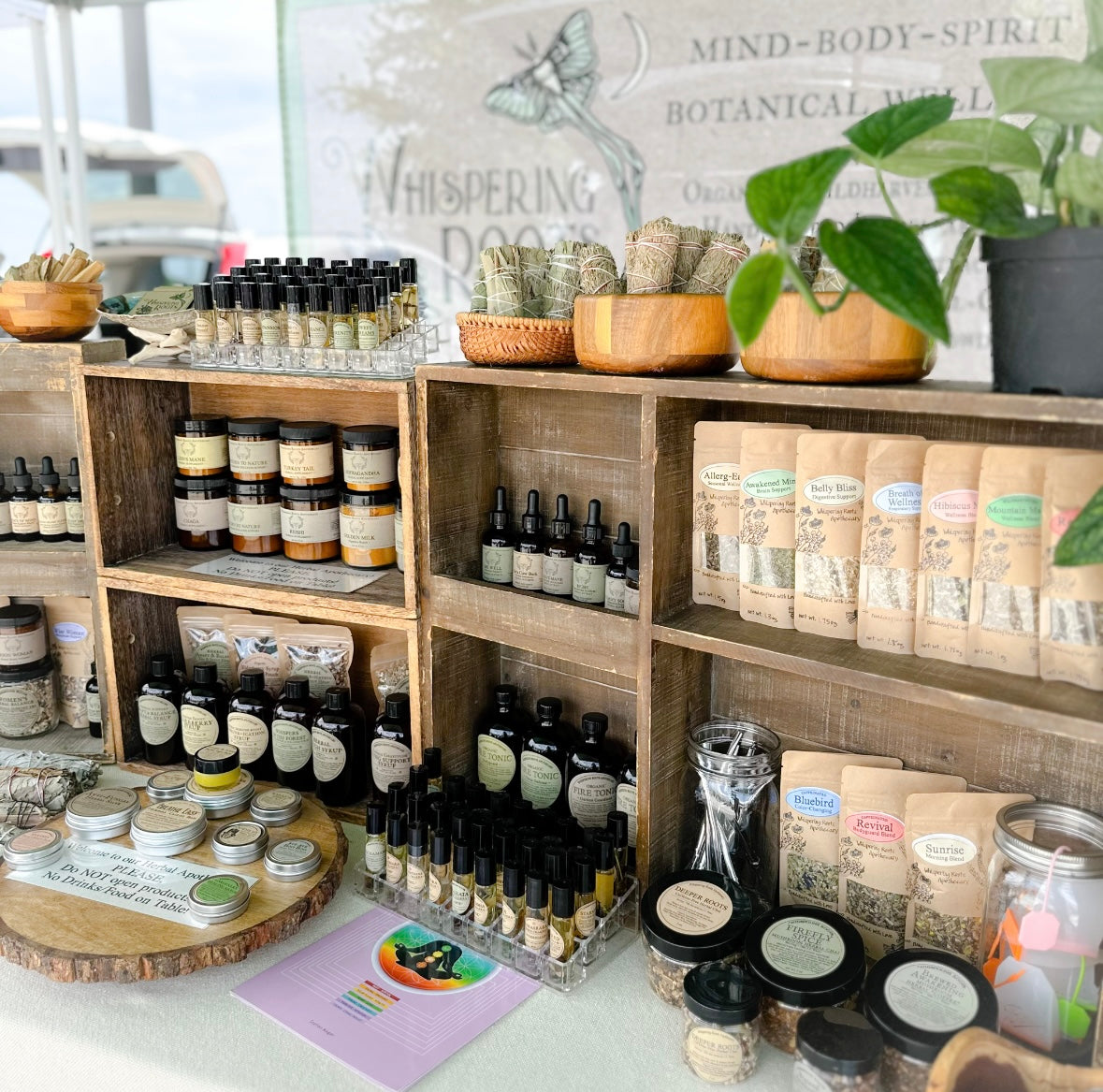 faq's
Our kraft tea pouches feature an airtight, recloseable zip seal. These made from recycled and/or recyclable materials that help minimize overall environmental impact.
Our tea tins are constructed from high-quality food-grade tin-plated steel. Rolled edges ensure a snug, secure lid fitting, and seamless construction for ideal storage. Reuse time and time again!
Glass jars are recyclable, however they can be reused in countless ways around the home. Simply clean, sterilize and reuse them to organize your spice pantry or office supplies. They can be upcycled to make gifts for your loved ones! Ideas include handpoured candles, rooting plants and even tiny terrariums or succulent gardens.
Our recyclable salve tins are also able to be repurposed! They are perfect for travel, to store tiny things or for use in tiny spaces. Some great ways to reuse include creating refrigerator magnets to hold spices, storage for sewing needles or storage for beads/crafts. Be creative!
If you (or your family) aren't interested in making your own products in the future, our glass bottles can be reused for rooting plants around the home, mini vases for wildflowers or to store travel supplies.
Donating your clean/ reusable containers is another alternative to recycling! You never know when someone could be looking for an inexpensive way to make their own handcrafted items!
Orders are currently shipped within 1-3 business days.
We offer nationwide shipping.
Our current carriers are USPS and UPS only. Please verify that your shipping address is current/correct before placing your order.
Due to the nature of our products, we are unable to accept returns at this time, as a small business we cannot restock or resell these items. If there is an issue with your order, please contact us.