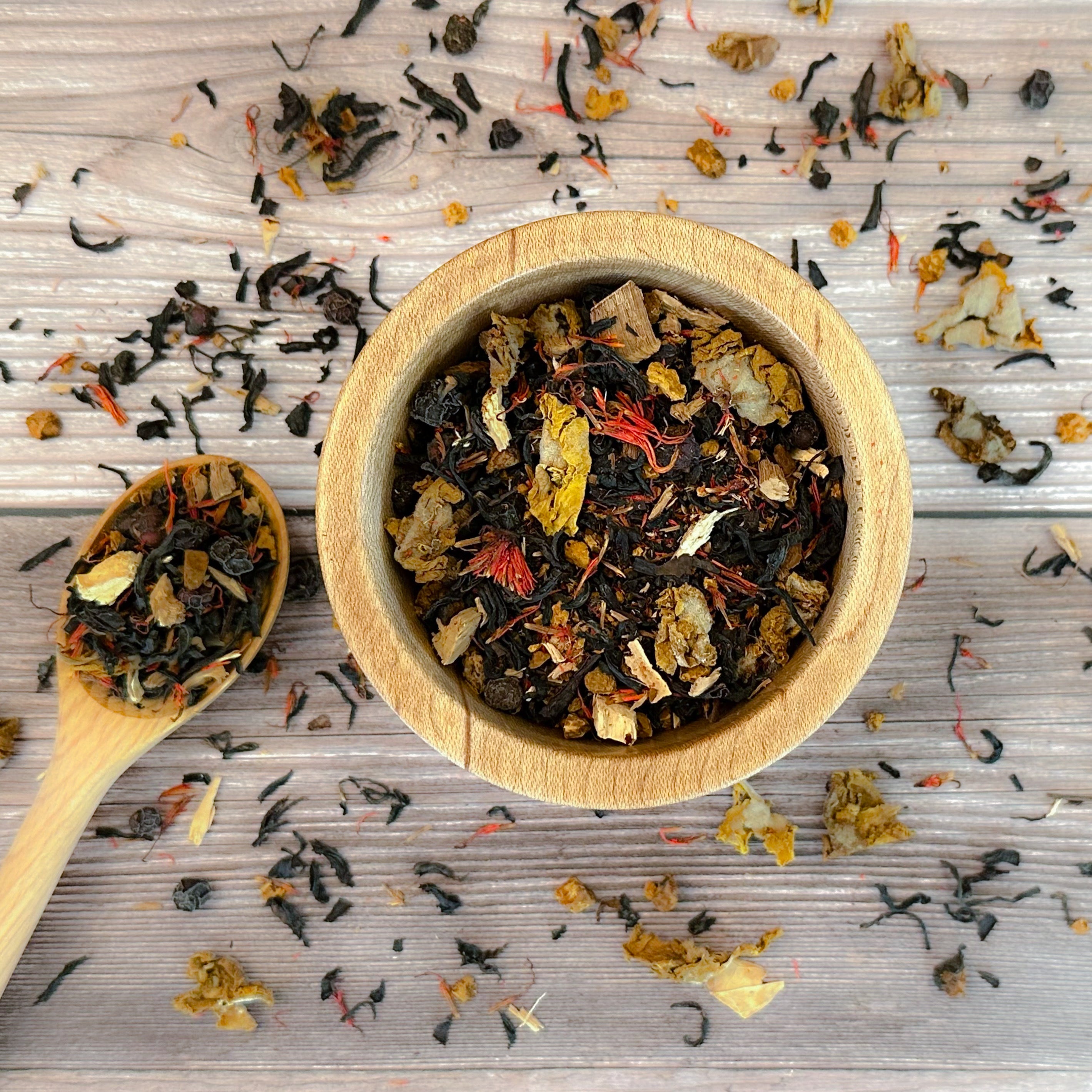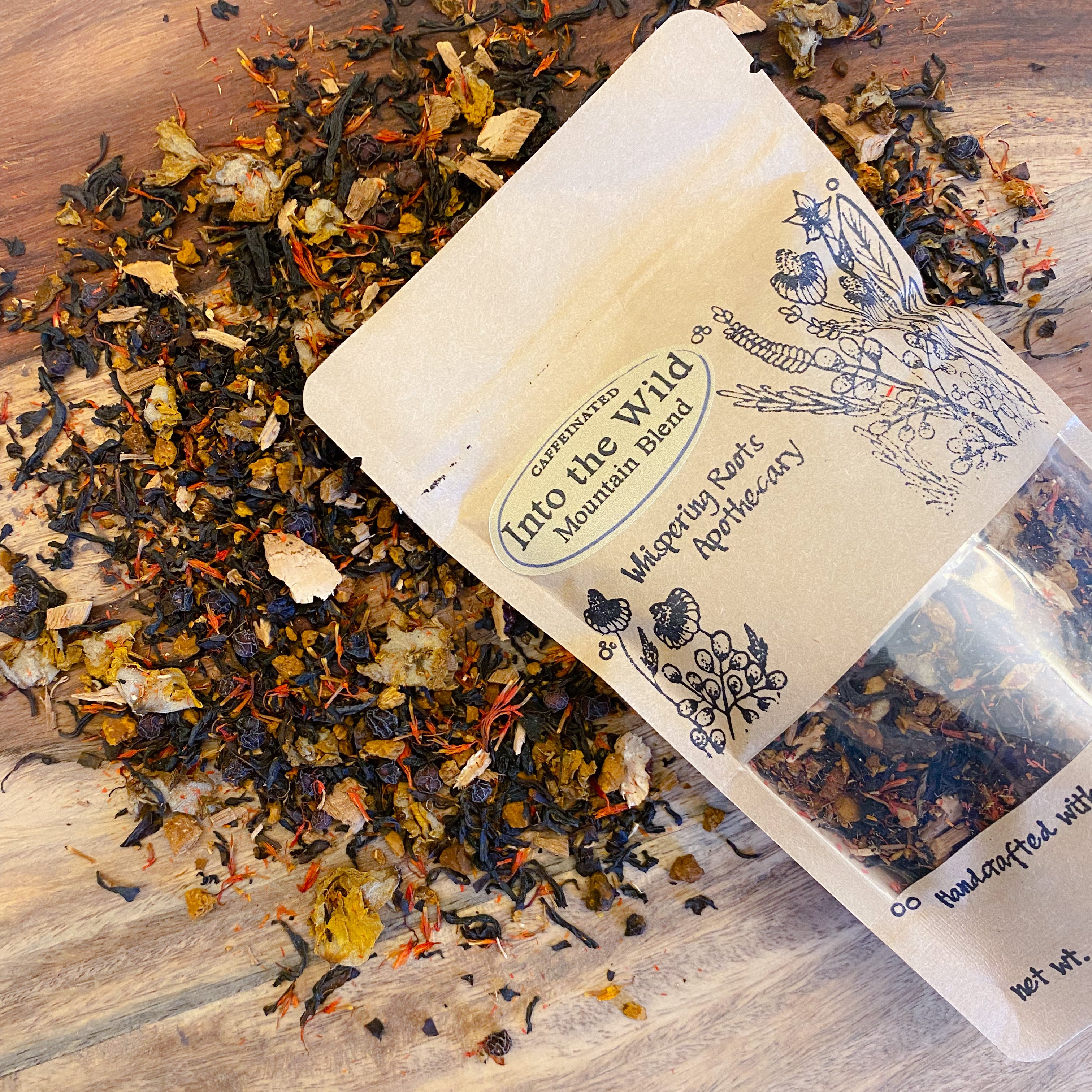 Into the Wild // Mountain Blend
Into the Wild is our one-of-a-kind grounding infusion to support the strengthening of the body's overall health.* Energetically this herbal blend helps to stabilize the expression of emotion while clearing the mind from distraction, awakening the flow of spirit to encourage a greater will to endure challenges and reinforce peace in one's personal purpose.* The aromatics and smokey taste reflect a love for the mountains reminding us of being nestled by a campfire deep within the sanctuary of the trees. Rich with fireside aromatics, Into the Wild is invigorating to a mountain loving heart with its rejuvenating flavor.
POTENTIAL BENEFITS:
Adaptogenic* (R)
May improve mood* (R)
May help improve immune function/ Immunomodulatory* (R) (R) (R)
May fight cold/flu symptoms* (R)
May help reduce inflammation* (R)
*These statements have not been evaluated by the FDA. This product is not intended to diagnose, treat, cure or prevent any disease.
Organic Ingredients: Smoked Black Tea (Camellia sinensis), Reishi (Ganoderma lucidum), Chaga (Inonotus obliquus), Mullein Flowers (Verbascus thapsus), Schisandra Berry (Schisandra chinensis), Safflower (Carthamus tinctorius)
Serving Size: 1 tsp.
Approx. 30 servings
Add 1 heaping tsp of tea (or 1 TBS for stronger tea) to infuser or teapot. Pour 6-8 oz. boiling water over the tea. Let steep (see tab above for proper times)
We recommend that you consult with a qualified healthcare practitioner before using herbal products, particularly if you are pregnant, nursing, or on any medications.