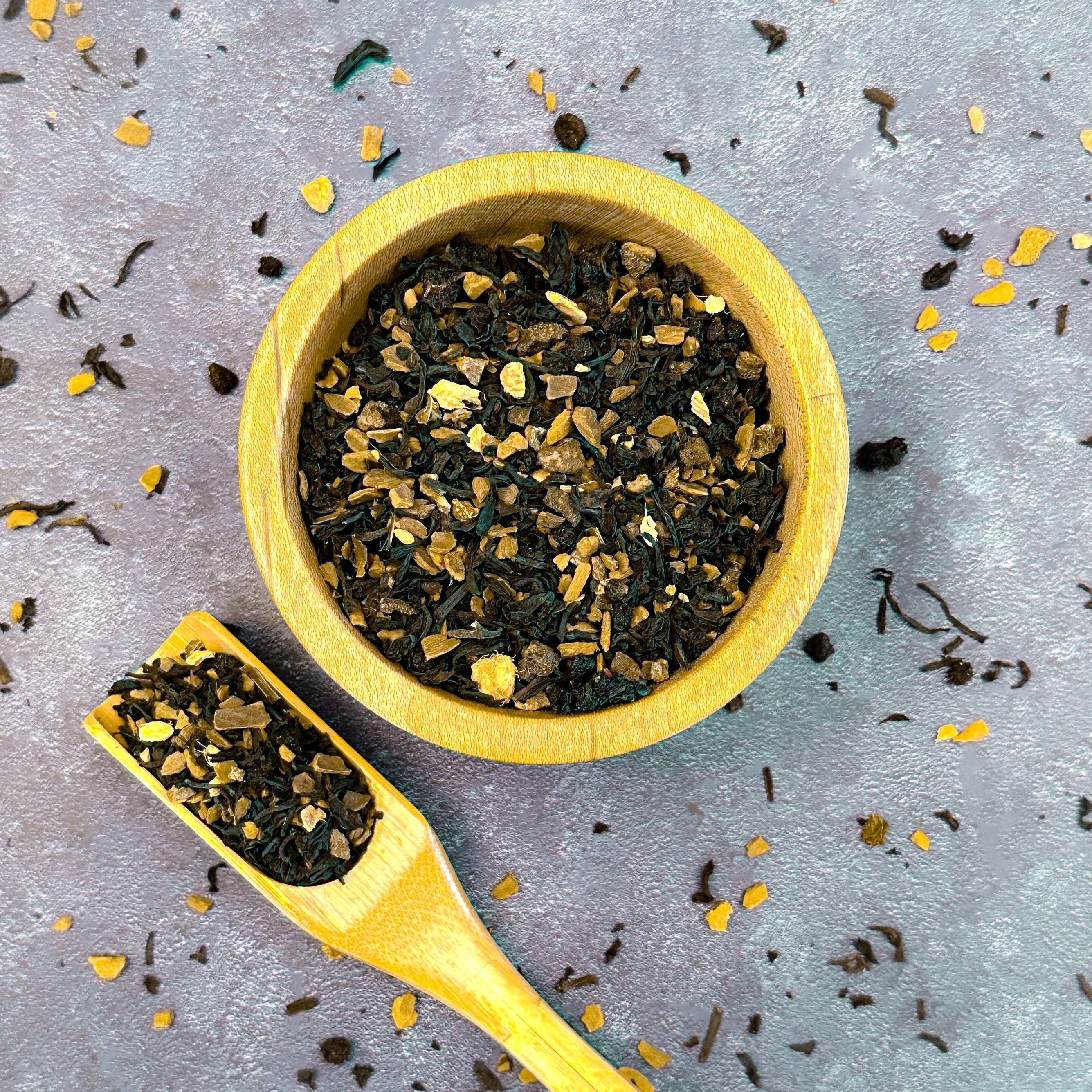 Cooler months call for supportive, warming infusions. ImmUNITY offers warmth, nurturing and comfort during cold & flu season.* Strong, tart and malty, Assam black tea is mindfully blended with potent, well loved herbs to help strengthen immunity and give an extra boost to your morning.* Contains caffeine.
POTENTIAL BENEFITS:
May help protect the immune system* (R)
May improve cold/flu symptoms* (R)
*These statements have not been evaluated by the FDA. This product is not intended to diagnose, treat, cure or prevent any disease.
Organic Ingredients: Assam (Camellia sinensis), Cinnamon Cassia (Cinnamomum sp), Elderberry (Sambucus nigra), Orange Peel (Citrus sinensis), Ginger Root (Zingiber officinale)
Serving Size: 1 tsp.
Approx. 30 servings
Add 1 heaping tsp of tea (or 1 TBS for stronger tea) to infuser or teapot. Pour 6-8 oz. boiling water over the tea. Let steep (see tab above for proper times)
We recommend that you consult with a qualified healthcare practitioner before using herbal products, particularly if you are pregnant, nursing, or on any medications.