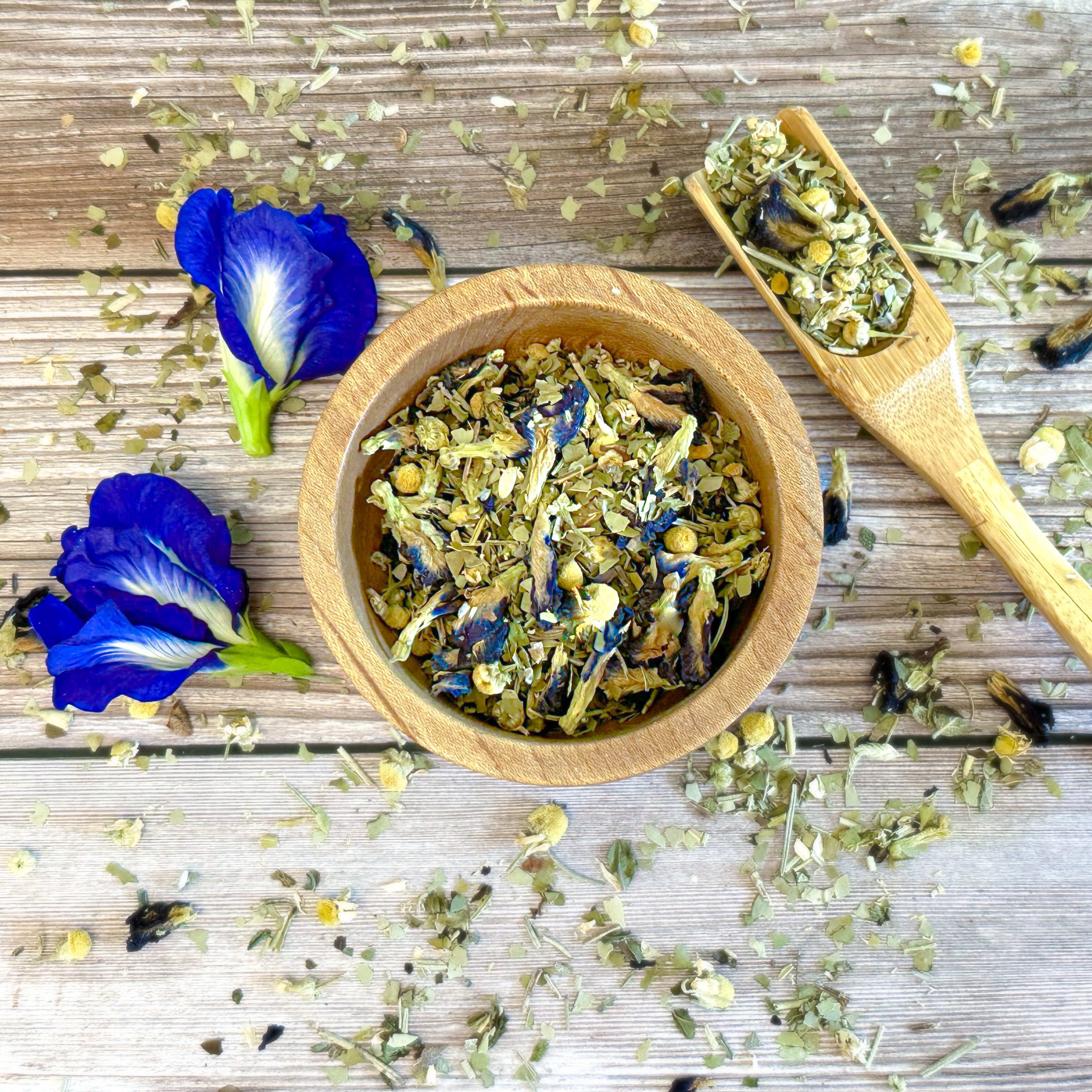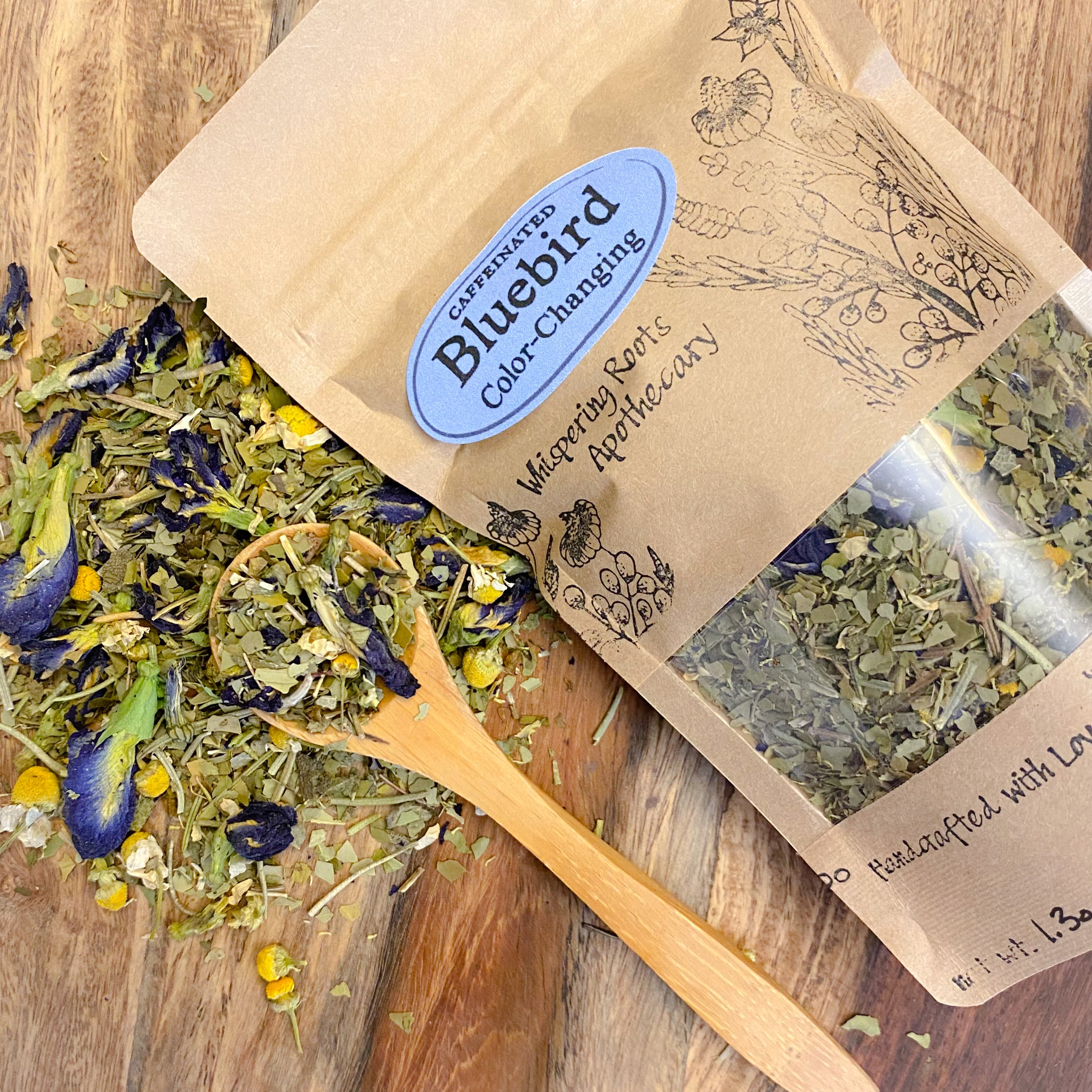 Bluebirds bring joy, hope, renewal, and love. Their mystical blue coloring is a reminder to appreciate nature's beauty. Bluebird herbal tea renews our inner child's innocence. These birds remind us to stay kind despite the world's harshness.
This magical color-changing tea helps to give us the energy needed to spread our beautiful wings, and its gentle power helps keep our minds at ease while providing a natural energy to your day.* It's sweetness feels like you're standing in a luscious herb garden, with the scent of all things beautiful. This is a lovely tea to make in a glass mug, so you can see the rich blue coloring. For a color change, add a fresh squeeze of lemon.
Ancient Yerba Mate offers energizing properties akin to coffee with the benefits of essential antioxidants/nutrients. Added chamomile lends a sweet tone that offsets its natural bitterness. The aromatics of sage and peppermint along with rosemary's piney yet subtle lemon/mint undertones aid with focus, clarity, and presence.* Butterfly pea blooms impart a magnificent, vivid blue hue. Contains Caffeine.
POTENTIAL BENEFITS:
Helps boost energy/mental alertness* (R)
May aid in digestion* (R)
May improve mood* (R)
*These statements have not been evaluated by the FDA. This product is not intended to diagnose, treat, cure or prevent any disease.
Organic Ingredients: Yerba Mate (Ilex paraguariensis), Chamomile (Matricaria chamomilla), Rosemary (Salvia rosmarinus), Butterfly Pea Flowers (Clitoria ternatea), Sage (Salvia officinalis) & Peppermint (Mentha piperita)
Serving Size: 1 tsp.
Approx. 30 servings
Add 1 heaping tsp of tea (or 1 TBS for stronger tea) to infuser or teapot. Pour 6-8 oz. boiling water over the tea. Let steep (see tab above for proper times)

Add a squeeze fresh lemon or lime for color-change!
We recommend that you consult with a qualified healthcare practitioner before using herbal products, particularly if you are pregnant, nursing, or on any medications.