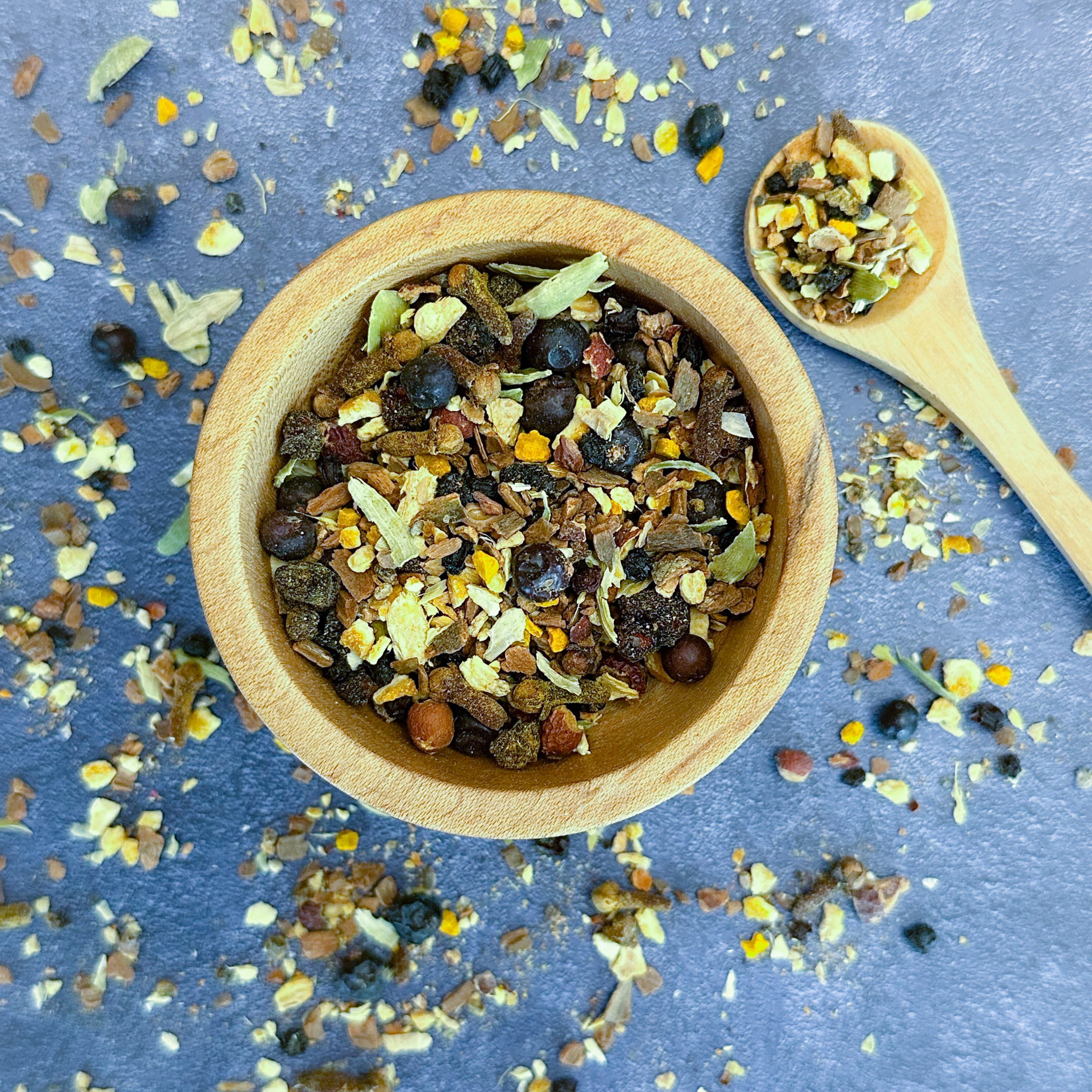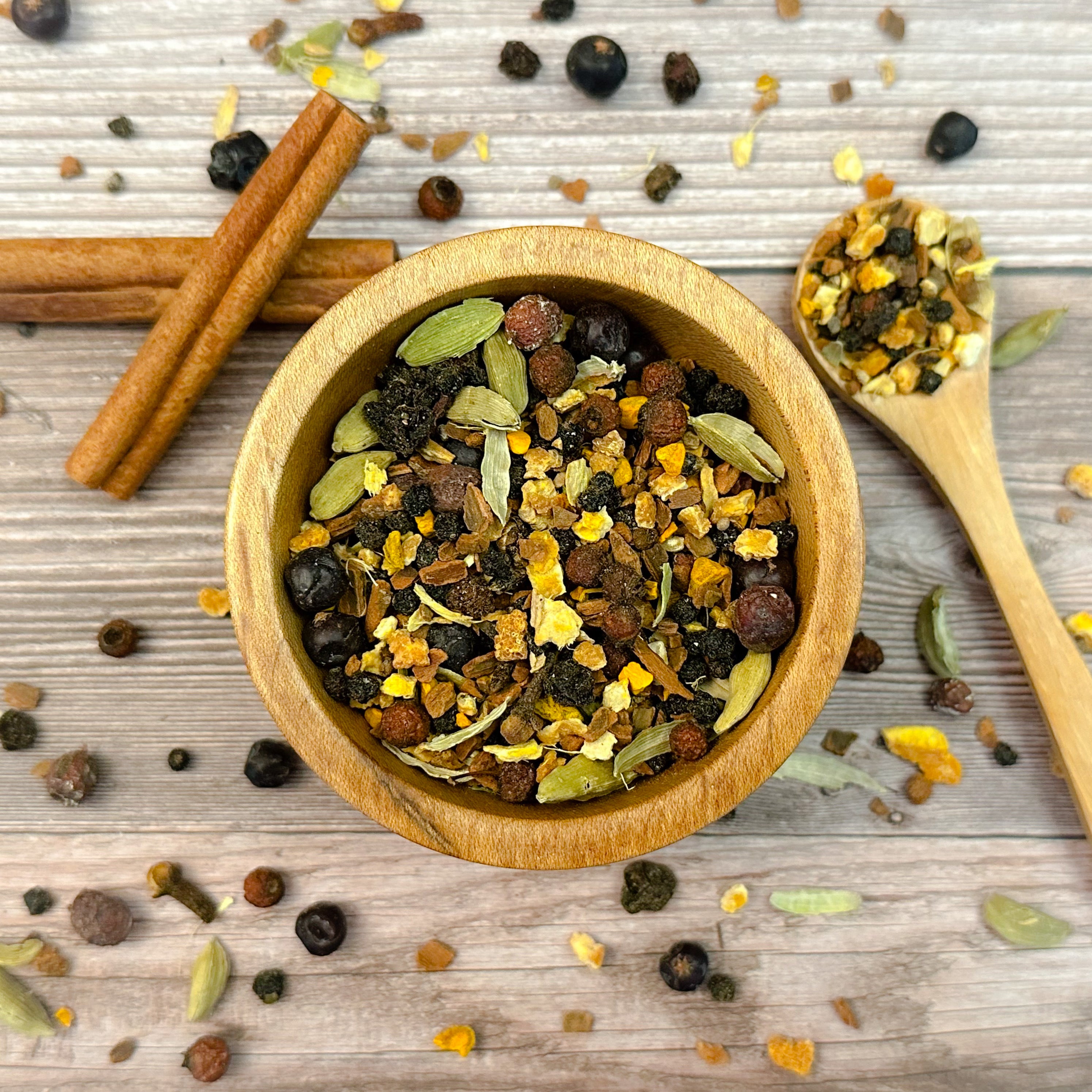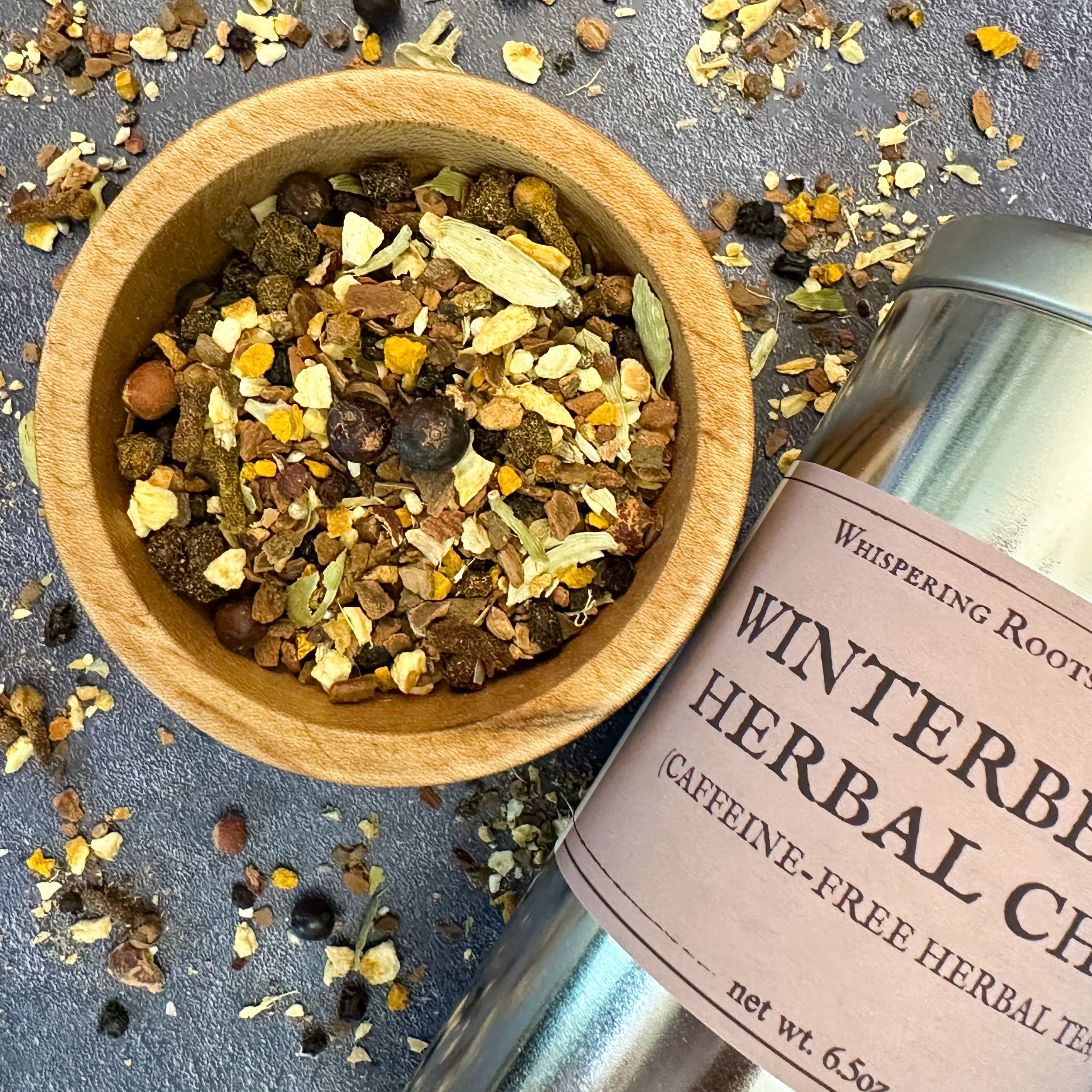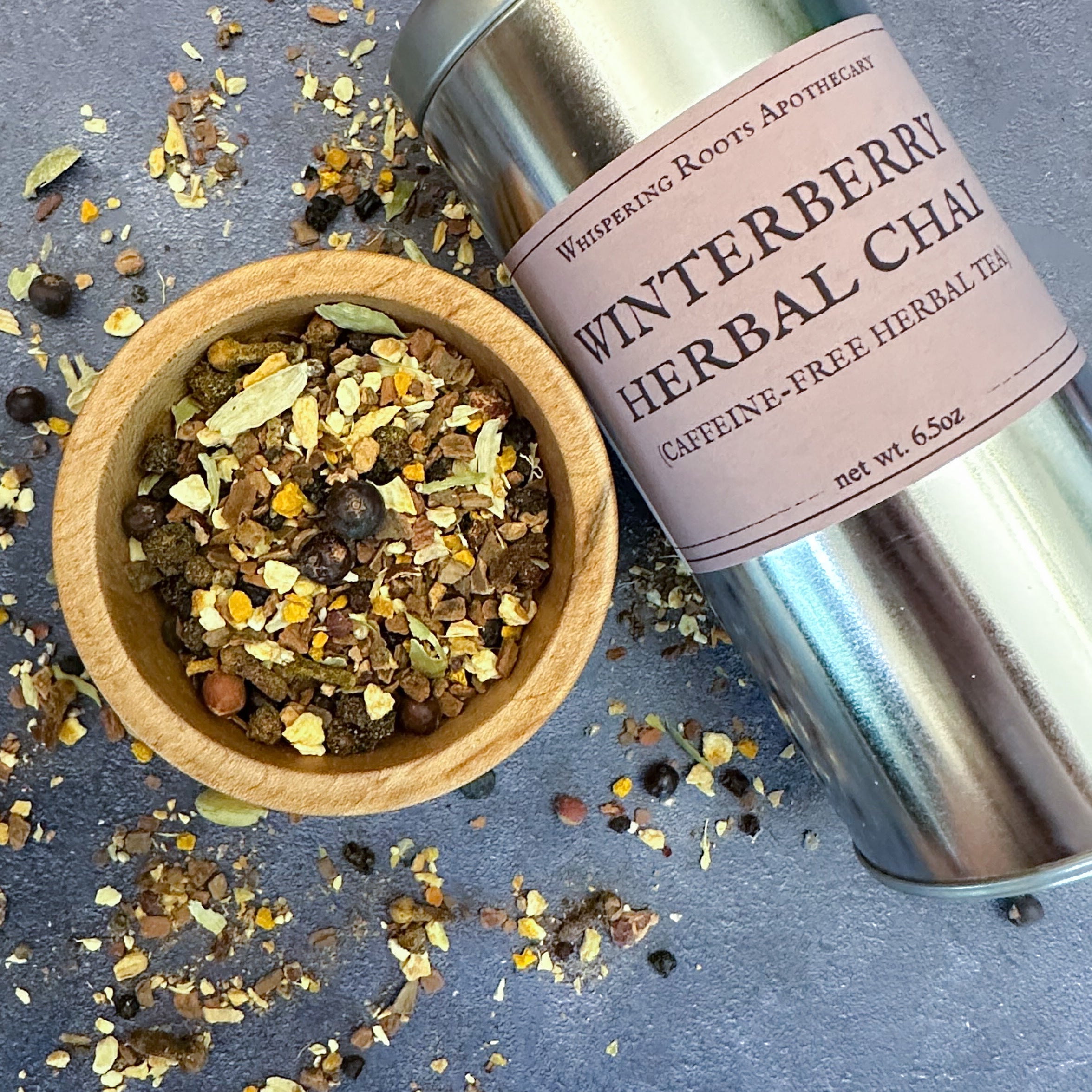 Our savory, cozy Winterberry Herbal Chai is a perfect tisane for autumn & winter seasons. Its warming properties are combined with a sensory appeal that smells and taste like the holidays. Rich aromatics help soothe the mind, body & soul, with herbs that may help strengthen immunity and support digestion.* Winterberry Chai creates a beautiful dance of tangy, tart and sweet berry flavors that collide with savory chai spices. Caffeine-free.
POTENTIAL BENEFITS: 
Anti-inflammatory* (R) (R) (R)
May help support immune function* (R) (R)
May fight cold/flu symptoms* (R) (R)
May support digestion* (R) (R)
*These statements have not been evaluated by the FDA. This product is not intended to diagnose, treat, cure or prevent any disease.
Organic Ingredients: Cinnamon (Cinnamomum burmanni), Hawthorn Berry (Crataegus monogyna), Cardamom (Elettaria cardamomum), Orange Peel (Citrus sinensis), Elderberry (Sambucus nigra), Schisandra Berry (S. chinensis), Juniper Berry (Juniperus communis), Turmeric Root (Curcuma longa), Ginger Root (Zingiber officinale), Clove (Syzygium aromaticum), Black Pepper (Piper nigrum)
Serving Size: 1 TBS.
Approx. servings: 21
Add 1 TBS to infuser or teapot. Pour 6-8 oz. boiling water over the tea. Cover & steep 5-10 min, or to desired strength

Decoction Method (Recommended):
Bring 2 C. water to a boil on stovetop, add 1 TBS dried herbs, then cover & reduce heat to low. Simmer 20 minutes. Turn off stove and allow to cool some. Strain herbs from tea into mug. Add raw honey (if desired, to sweeten) & milk alternative (to taste). Blend in 1/2-1 tsp Coconut Oil (if hot)

We recommend that you consult with a qualified healthcare practitioner before using herbal products, particularly if you are pregnant, nursing, or on any medications.