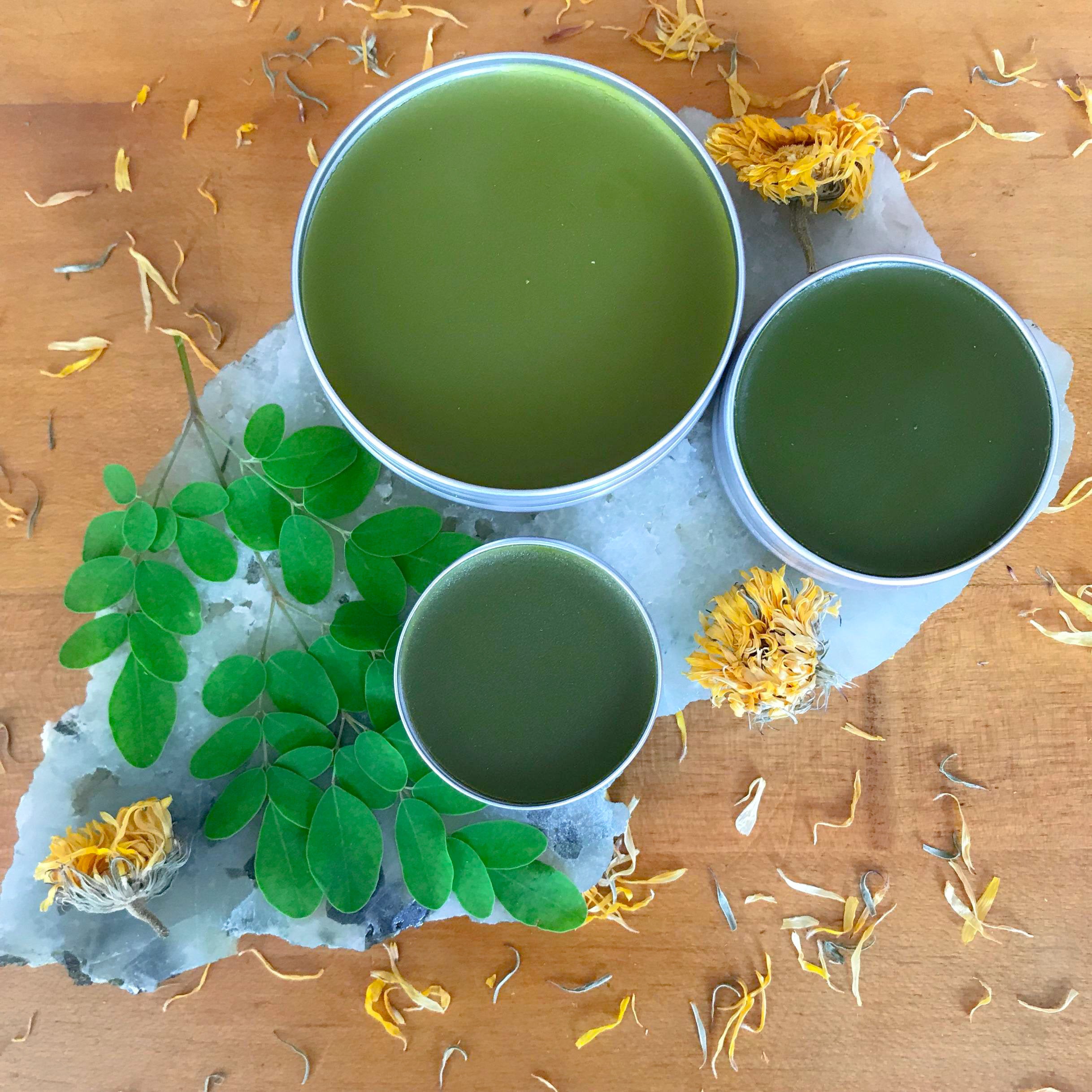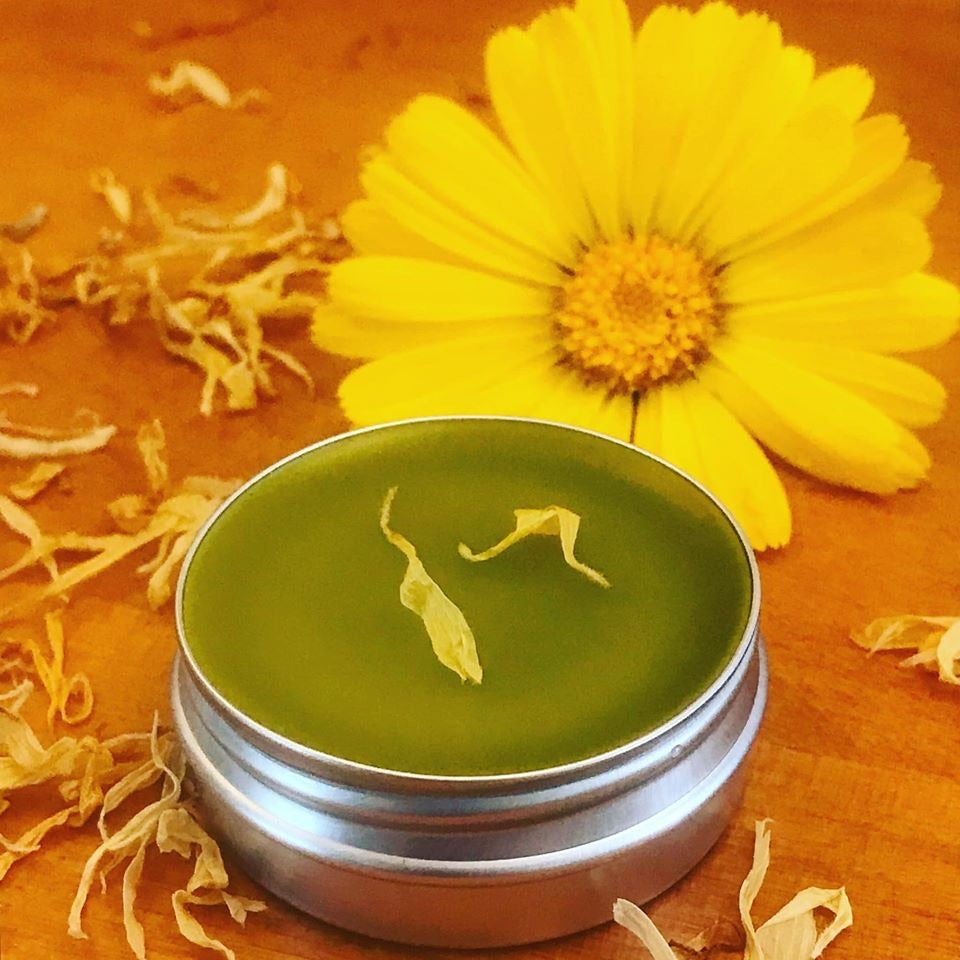 Our Boo-Boo herbal salve is a wonderful addition for your herbal first aid kit. This salve is designed as an herbal remedy to aid in the healing of cuts, scrapes & minor burns.* This gentle salve supports, dry skin and makes a great after-care regimen for tattoos.* Anti-inflammatory, antibacterial, skin-calming, cooling and astringent herbs collide with powerful oils that can be beneficial for maintaining skin health & repair.* Pair with our Soothe Me* salve for your ultimate traveling duo.
*These statements have not been evaluated by the FDA. This product is not intended to diagnose, treat, cure or prevent any disease.
Organic Ingredients: Olive Oil, Sunflower Oil, Castor Oil, Calendula Blossoms (Calendula officinalis), Moringa Leaf (Moringa oleifera), Coconut Oil, Beeswax, Essential Oils & Vitamin E
Apply topically as needed
When using a new skincare product for the first time, we suggest a skin patch test before application.