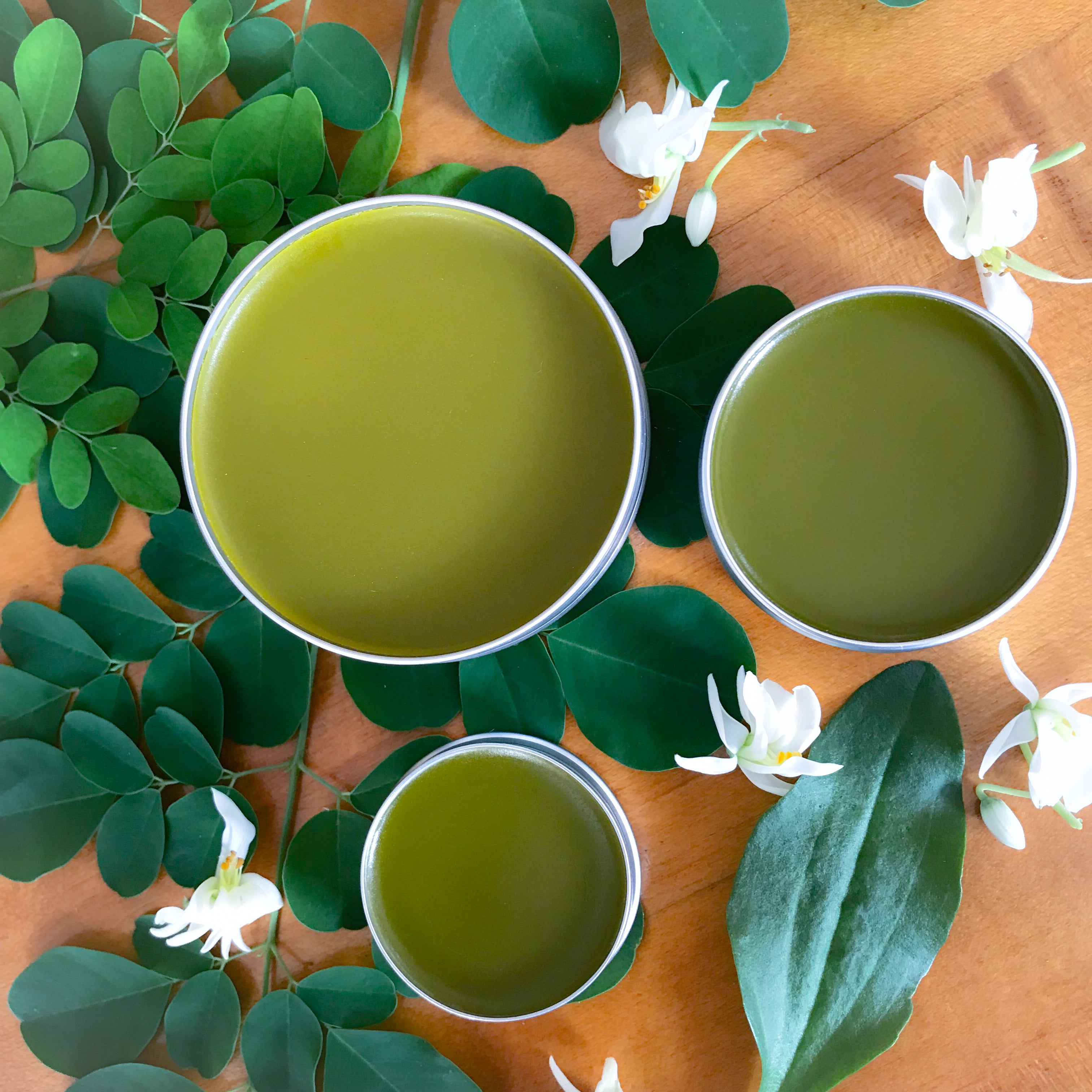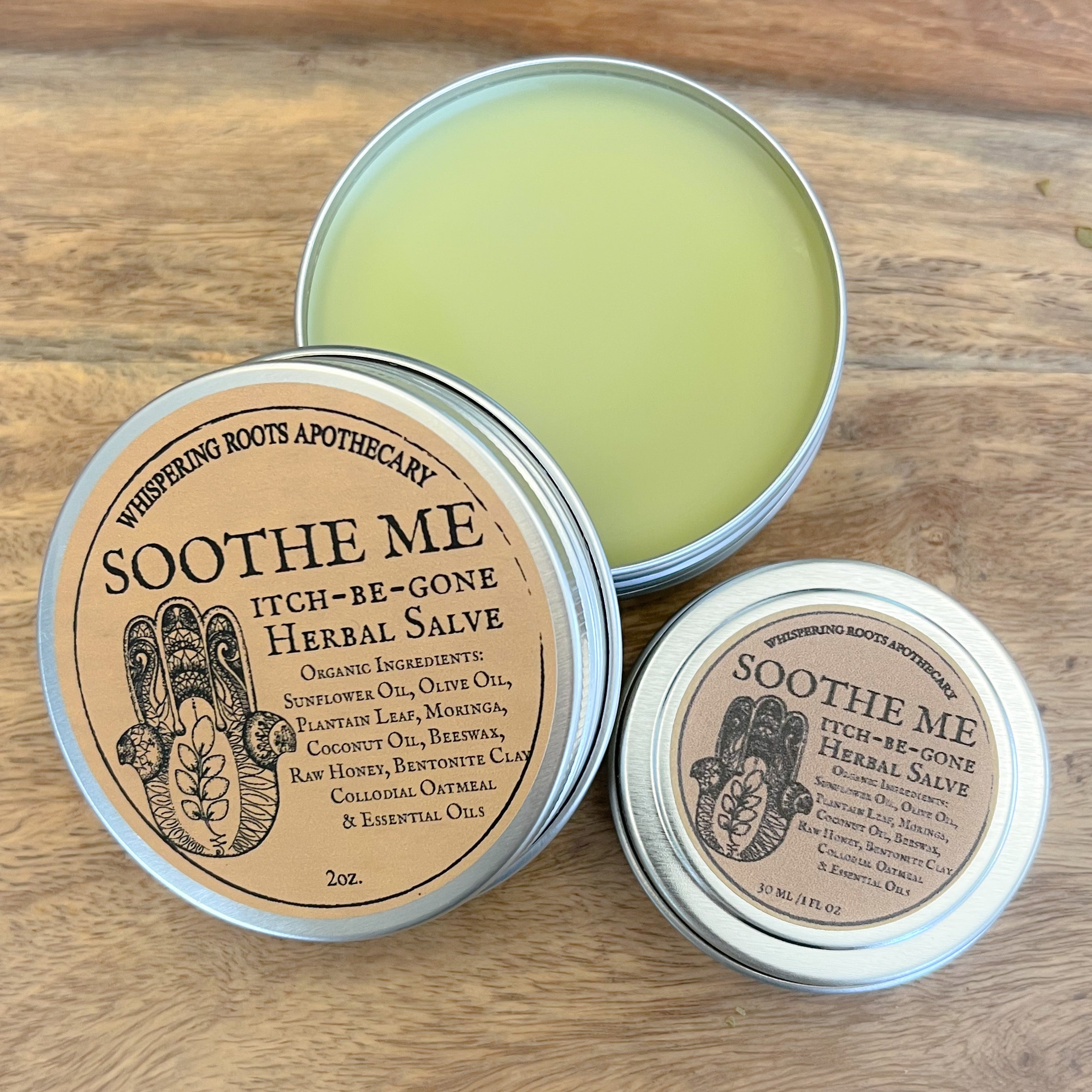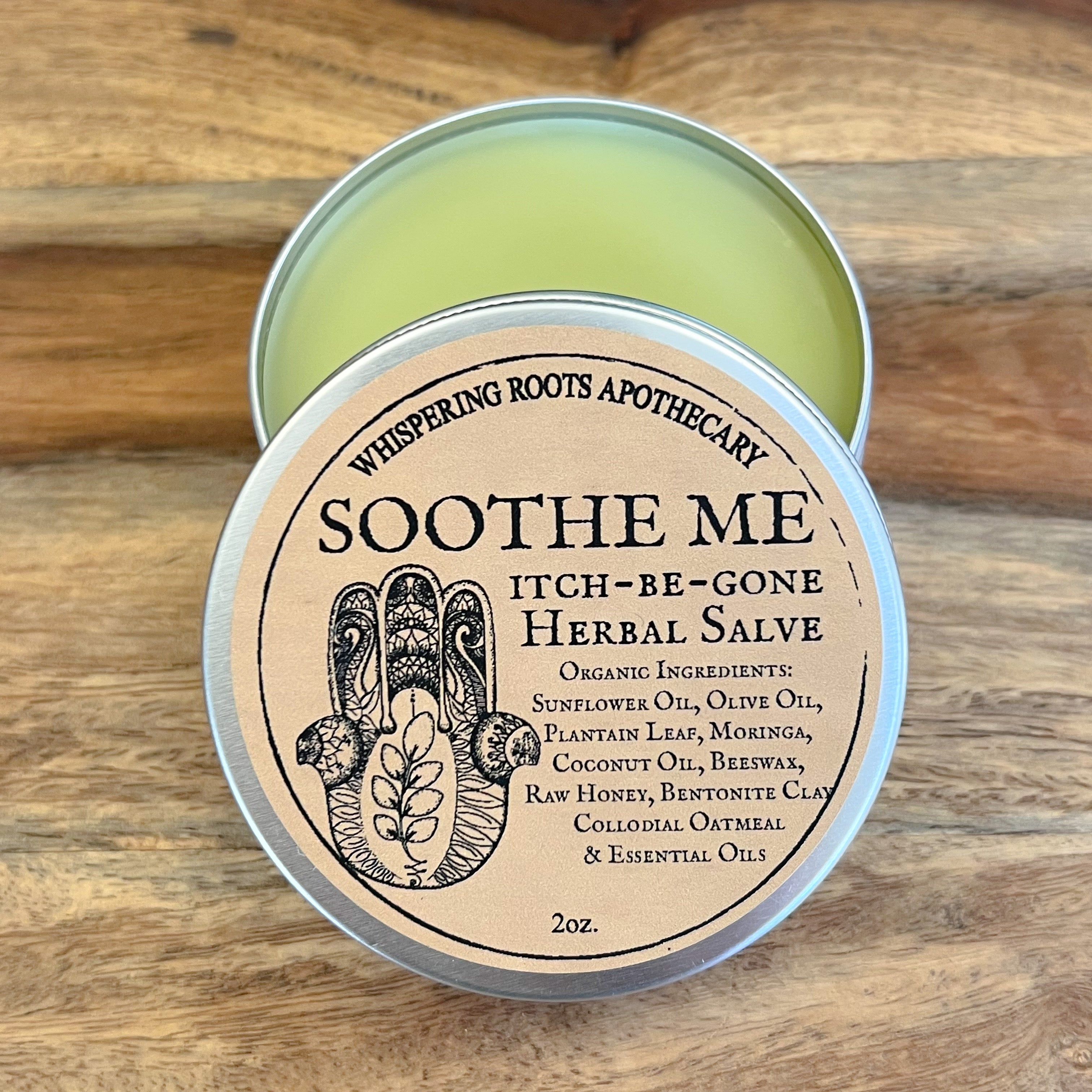 Soothe Me Salve offers cooling, anti-inflammatory properties to help soothe hot, inflamed, itchy, dry or irritated skin conditions*. Formulated for sensitive skin with nourishing botanical oils, it's a great addition to any herbal first aid kit as a gentle ally for itchy insect bites & stings, rashes or eczema*. Pair with our Boo-Boo salve when planning your next travel adventure!
*These statements have not been evaluated by the FDA. This product is not intended to diagnose, treat, cure or prevent any disease. 
Organic Ingredients: Sunflower Oil, Olive Oil, Plantain Leaf (Plantago major), Moringa Leaf, Coconut Oil, Beeswax, Raw Honey, Bentonite Clay, Colloidal Oatmeal Powder, Vitamin E & Essential Oils of Lavender & Sage
Apply as needed to affected area
When using a new skincare product for the first time, we suggest a skin patch test before application.