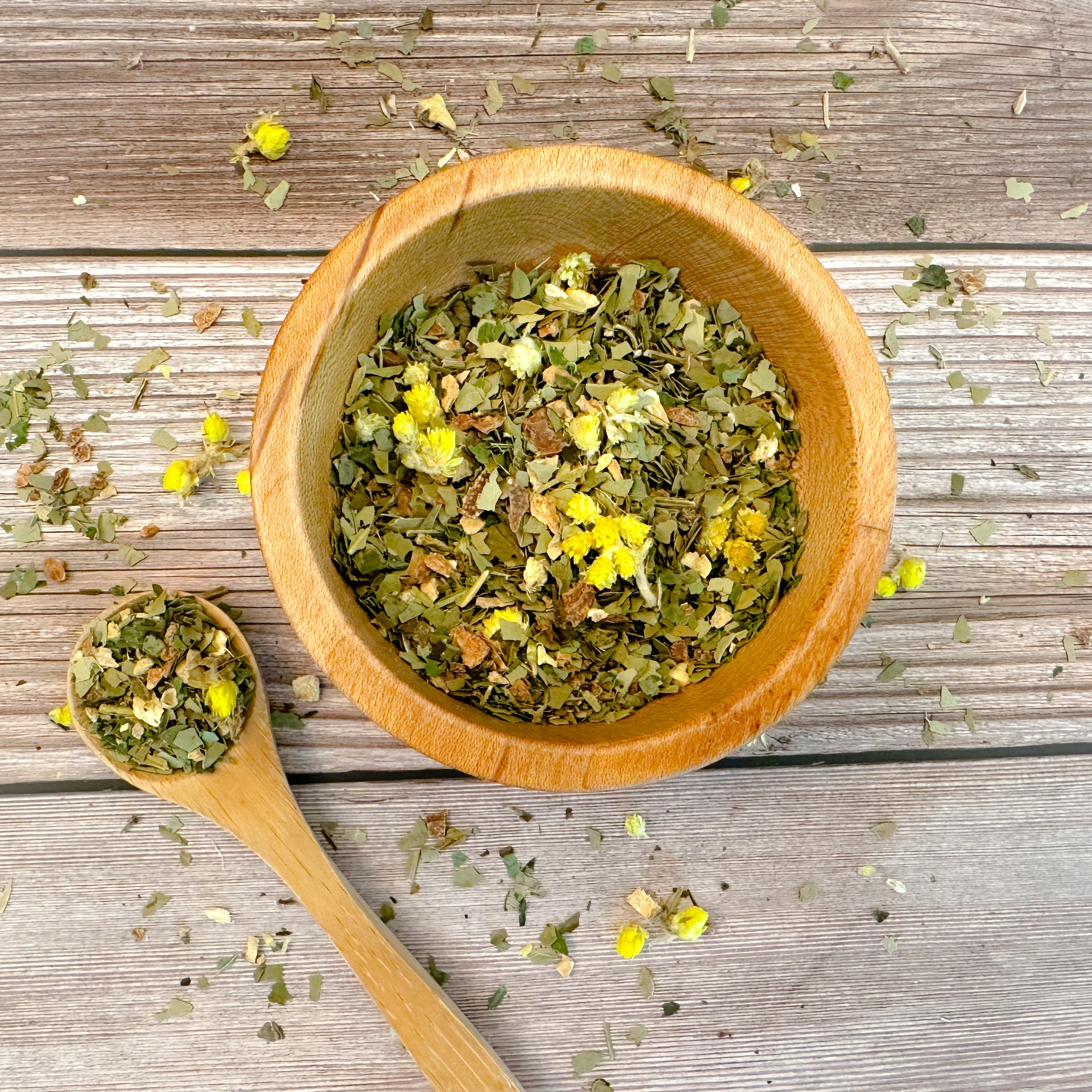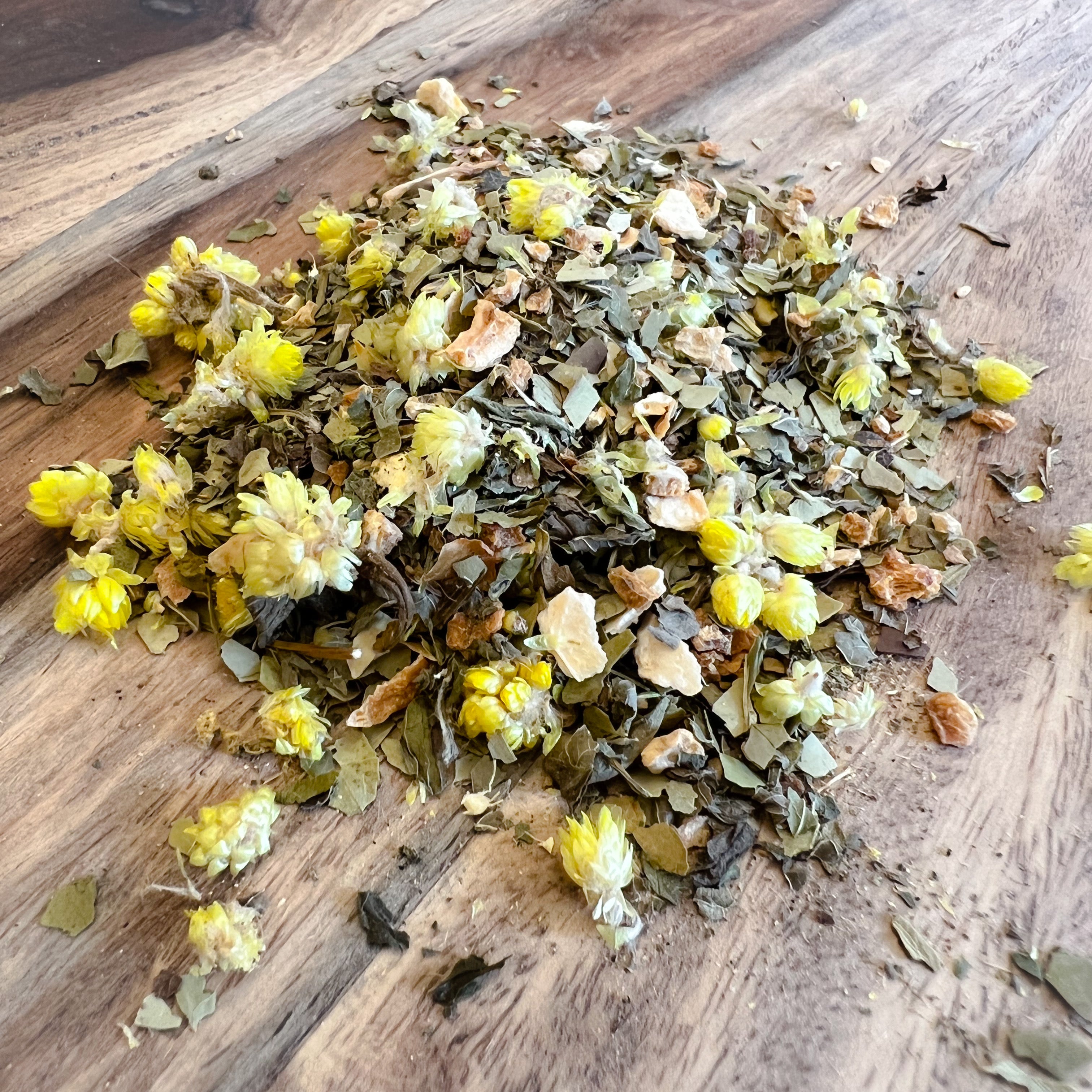 Sunrise tea infuses you with just the right amount of caffeine to get your day started. Its digestive jump start and natural energy will help put an extra bounce in your morning, without the coffee jitters or crash. This cheerful, uplifting blend is made with many classic ingredients you know and love, while supporting the activation of the solar plexus. Radiate my friend, like the beautiful sunlight you are!
POTENTIAL BENEFITS:
May help boost energy* (R)
May increase mental clarity/focus* (R)
May improve mood* (R)
May support healthy digestive function* (R) (R) (R)
*These statements have not been evaluated by the FDA. This product is not intended to diagnose, treat, cure or prevent any disease.
Organic Ingredients: Yerba Mate (Ilex paraguariensis), Lemon Balm (Melissa officinalis), Lemon Peel (Citrus x limon), Peppermint (Mentha piperita), Ginger Root (Zingiber officinale), Helichrysum (H. arenarium)
Serving Size: 1 tsp.
Approx. 30 servings
Add 1 heaping tsp of tea (or 1 TBS for stronger tea) to infuser or teapot. Pour 6-8 oz. boiling water over the tea. Let steep (see tab above for proper times)
We recommend that you consult with a qualified healthcare practitioner before using herbal products, particularly if you are pregnant, nursing, or on any medications.