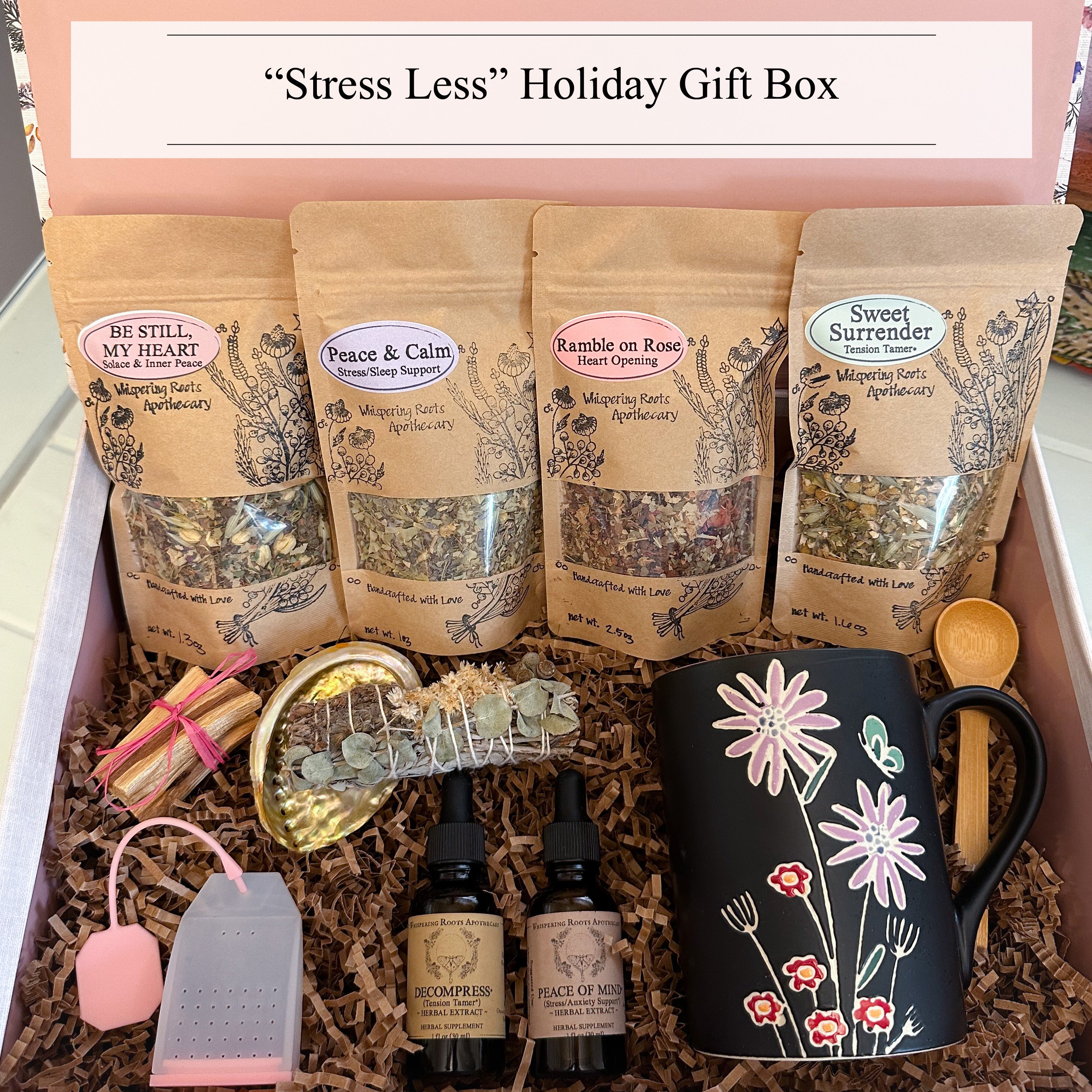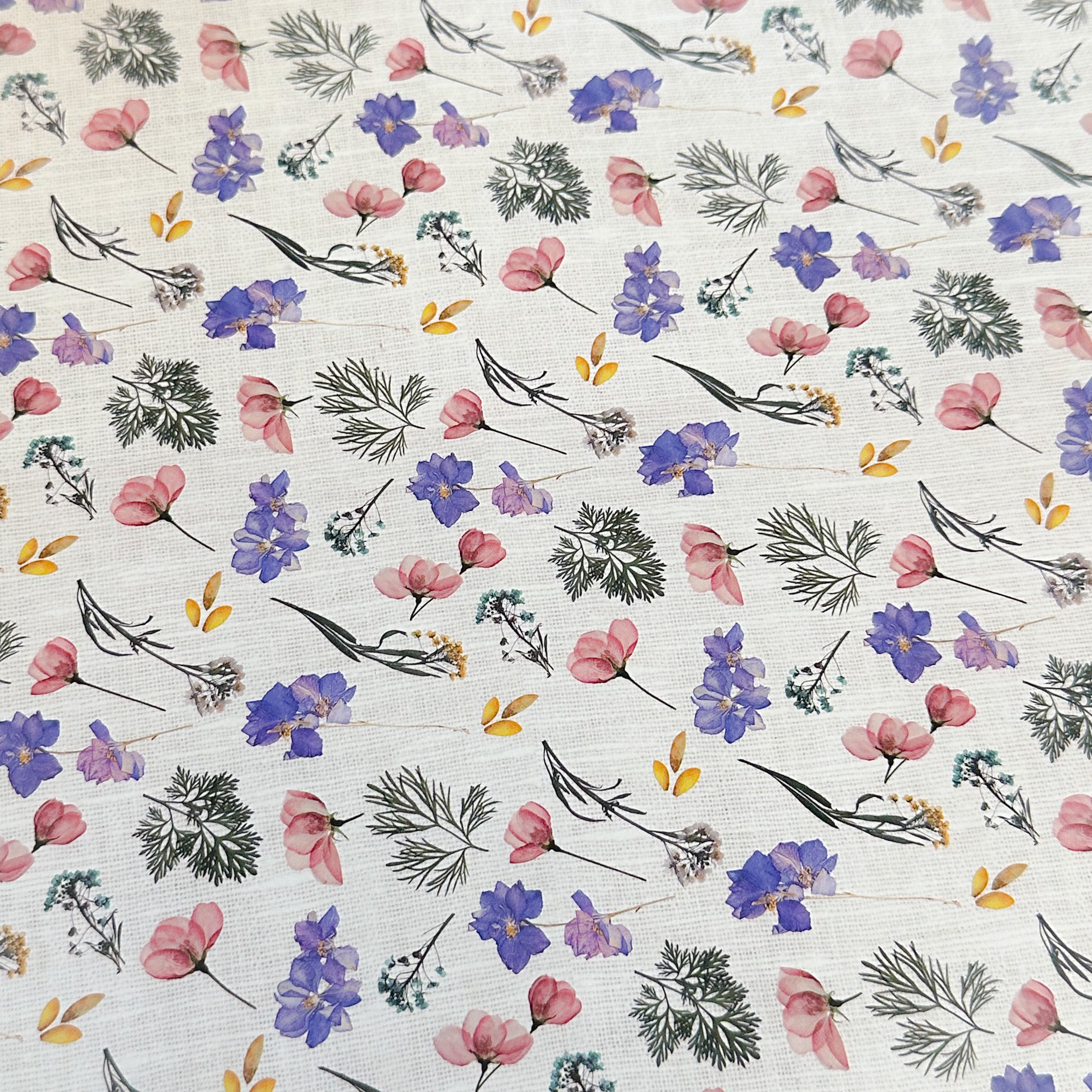 "Stress Less" Holiday Gift Box
Stress Less features beautiful remedies to help one unwind, calm the mind and soothe the Spirit. Plus a few extra Sacreds to cleanse yourself & your Sacred space of unwanted energies.
This gift set includes 1 each of the following:
1. Gift Mug
2. Be Still, My Heart Herbal Tea
3. Peace & Calm Herbal Tea
4. Ramble on Rose Herbal Tea
5. Sweet Surrender Herbal Tea
6. Decompress Extract, 1oz
7. Peace of Mind Extract, 1oz
8.  Bamboo Teaspoon
9. Silicone Tea Infuser
10. Abalone Shell
11. Floral & White Sage Bundle 
12. Palo Santo, x3
We recommend that you consult with a qualified healthcare practitioner before using herbal products, particularly if you are pregnant, nursing, or on any medications.