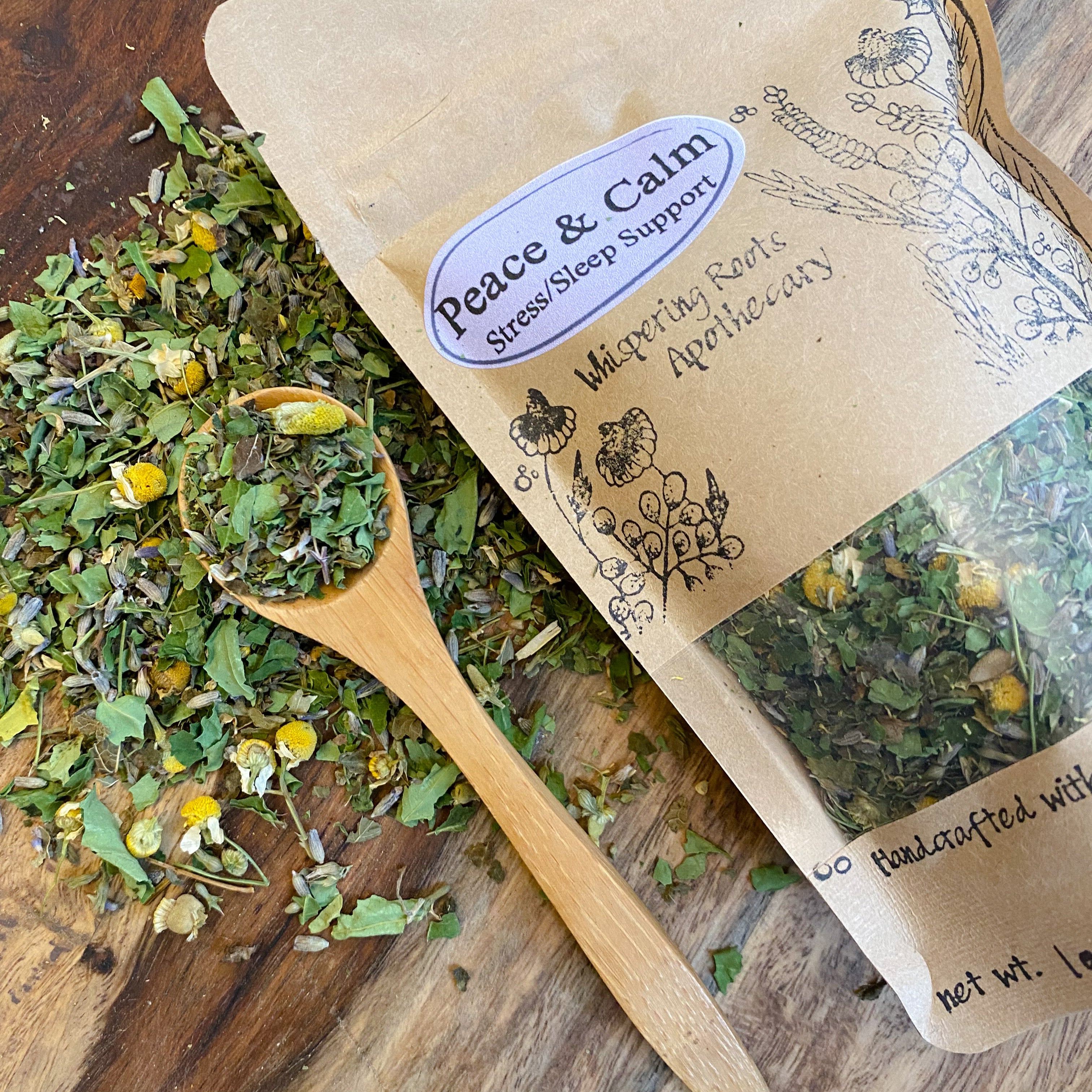 Peace & Calm is a gentle ally to help cultivate a sense of tranquility, serenity, and wellness.* The nurturing of these soft, gentle aromatics sing to the body and spirit. Mindfulness and relaxation deeply serve the nervous system. In this place of stillness we are able to release tension in the body, quiet the mind and ease into a state of peacefulness and good rest.
POTENTIAL BENEFITS:
May help reduce anxiety/stress* (R)
May ease digestive discomfort* (R)
May improve sleep quality* (R)
*These statements have not been evaluated by the FDA. This product is not intended to diagnose, treat, cure or prevent any disease.
Organic Ingredients: Moringa Leaf (Moringa oleifera), Lemon Balm (Melissa officinalis), Chamomile (Matricaria chamomilla), Catnip (Nepeta cataria), Lavender (L. angustifolia)
Serving Size: 1 tsp.
Approx. 30 servings
Steep Time: 3-5 min.

Add 1 heaping tsp of tea (or 1 TBS for stronger tea) to infuser or teapot. Pour 6-8 oz. boiling water over the tea. Let steep (see tab above for proper times)
We recommend that you consult with a qualified healthcare practitioner before using herbal products, particularly if you are pregnant, nursing, or on any medications.