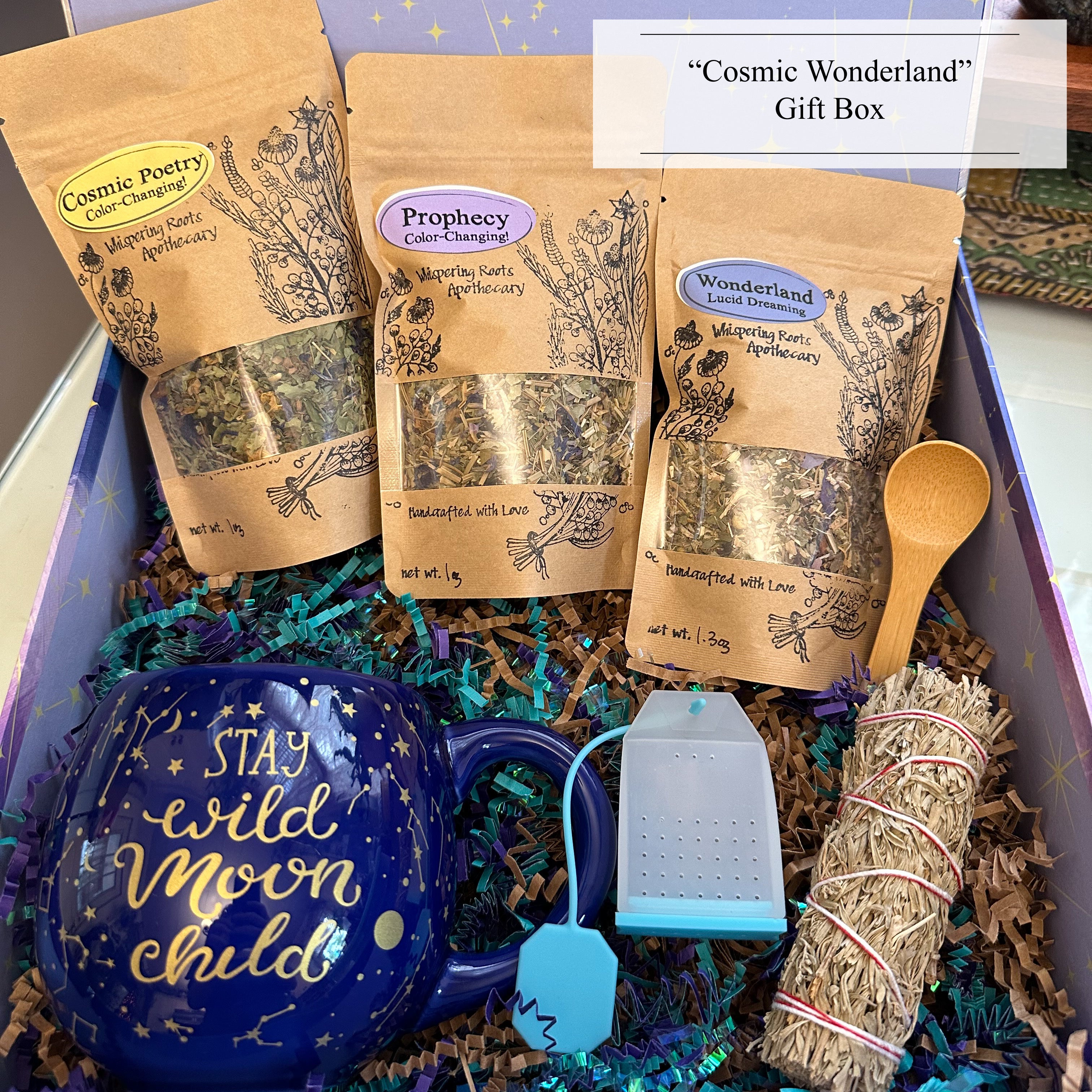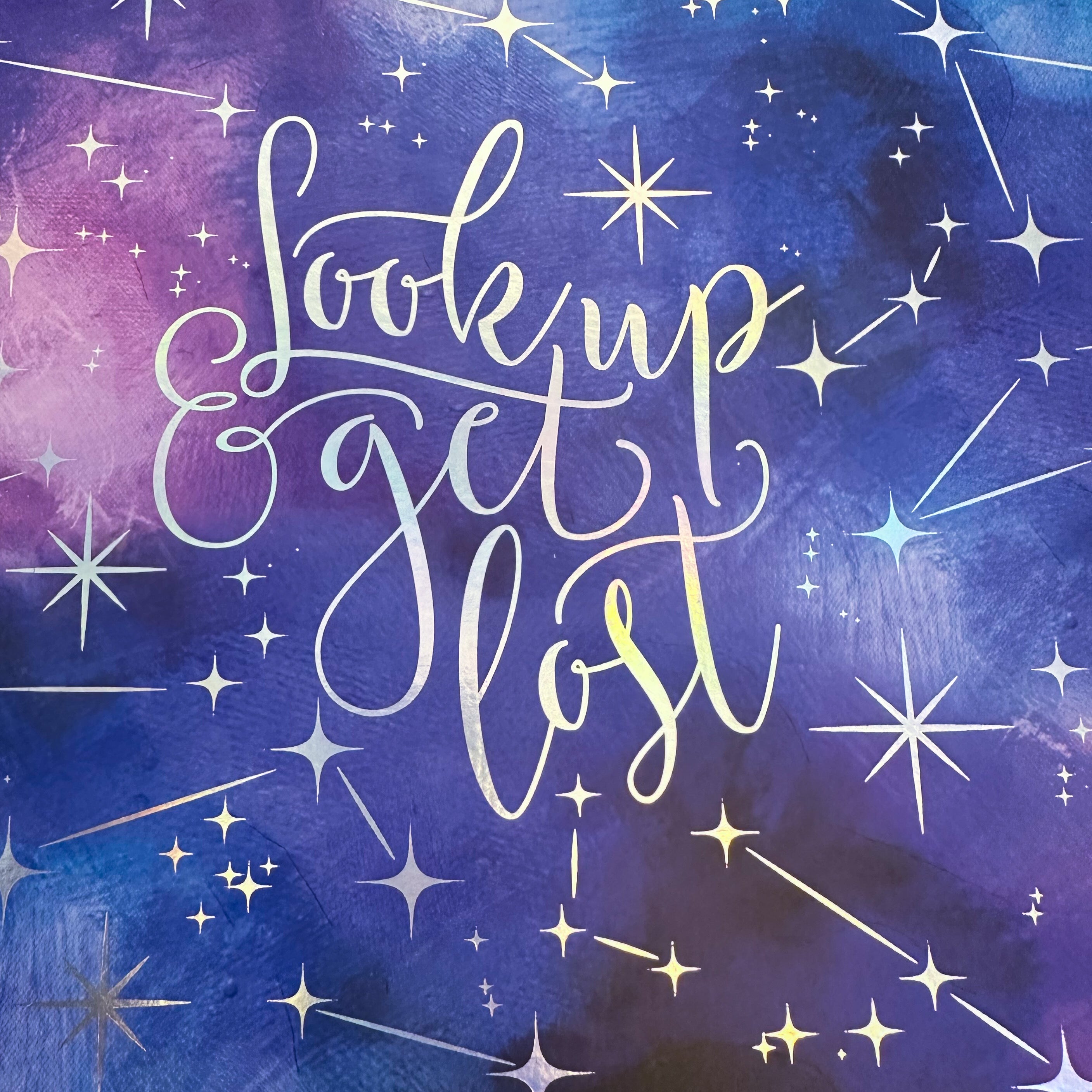 "Cosmic Wonderland" Gift Box
Cosmic Wonderland is a fun and unique gift box for your favorite tea enthusiast! Included are 2 popular color-changing herbal teas, and a lucid dreaming tea, as well as a sacred herb bundle to cleanse and set the space, gift mug and tea infuser.
This gift set includes 1 each of the following:
1. Stay Wild, Moonchild Mug
2. Prophecy, Color-Changing Herbal Tea
3. Wonderland, Lucid Dreaming Herbal Tea
4. Cosmic Poetry, Color-Changing Herbal Tea
5. Bamboo Teaspoon
6. Silicone Tea Infuser
7. Blue Sage Bundle 
We recommend that you consult with a qualified healthcare practitioner before using herbal products, particularly if you are pregnant, nursing, or on any medications.