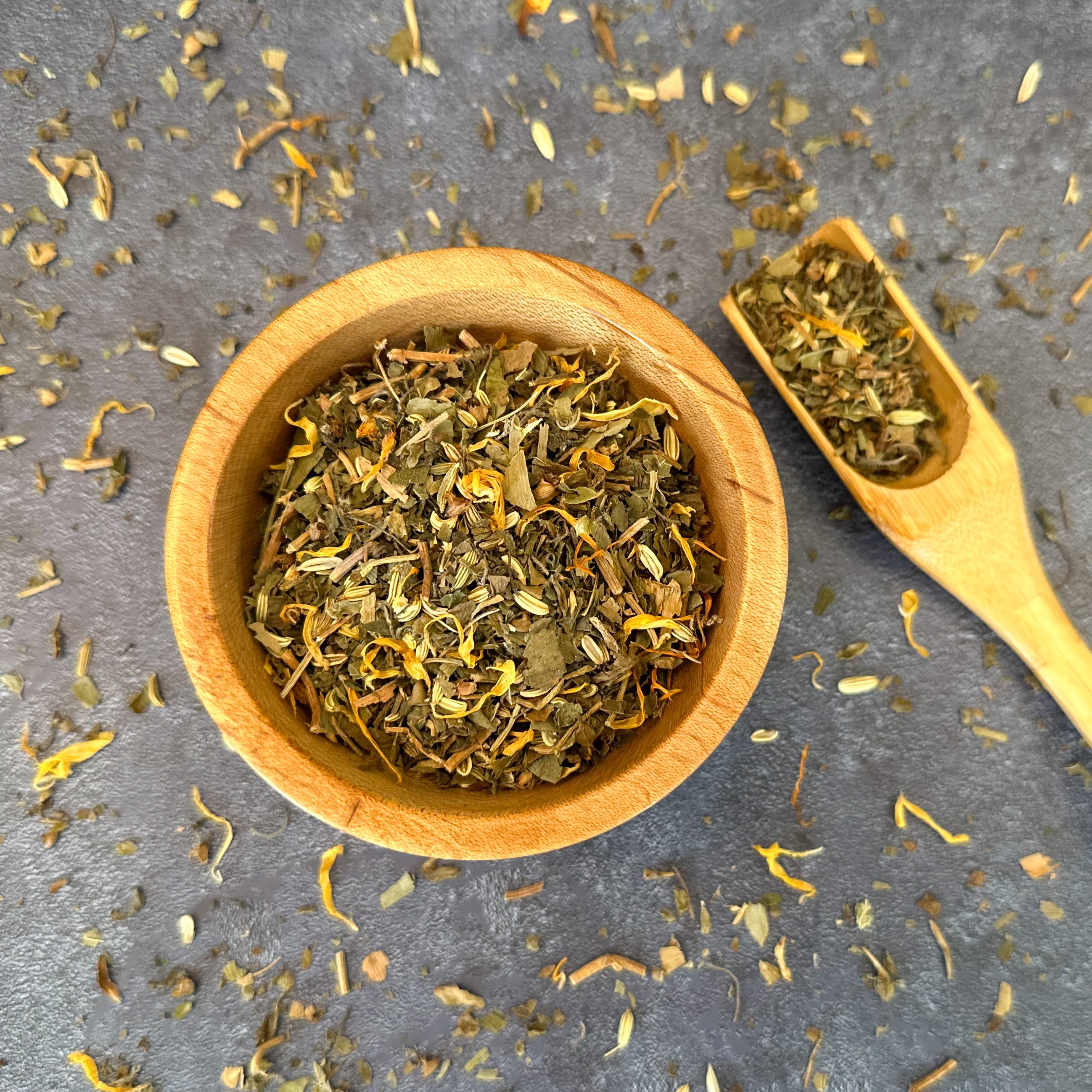 ZENergize // Mind & Mood Tonic*
ZENergize herbal tea is a delight to the senses while helping to boost your mood and power the brain.* Created with supportive adaptogens that benefit the body's ability to handle stress, Uplift brings a little more sunshine to your day. Potent herbs known for their ability to energize the mind are blended with the sweetness of lemon balm, mimosa flowers for happiness and calendula for joyfulness.
POTENTIAL HEALTH BENEFITS:
Adaptogenic* (R)
Neuroprotective* (R)
May uplift mood, reduce stress/anxiety* (R)
May improve cognitive function & mental clarity* (R) (R) (R)
May promote healthy digestion* (R)
*These statements have not been evaluated by the FDA. This product is not intended to diagnose, treat, cure or prevent any disease.
Organic Ingredients: Holy Basil (Ocimum tenuiflorum), Brahmi (Bacopa monnieri), Gotu Kola (Centella asiatica), Fennel (Foeniculum vulgare), Lemon Balm (Melissa officinalis), Calendula (C. officinalis), Mimosa Flower (Albizia julibrissen)
Serving Size: 1 tsp
Approx. 30 servings
Add 1 heaping tsp of tea (or 1 TBS for stronger tea) to infuser or teapot. Pour 6-8 oz. boiling water over the tea. Let steep (see tab above for proper times)
We recommend that you consult with a qualified healthcare practitioner before using herbal products, particularly if you are pregnant, nursing, or on any medications.