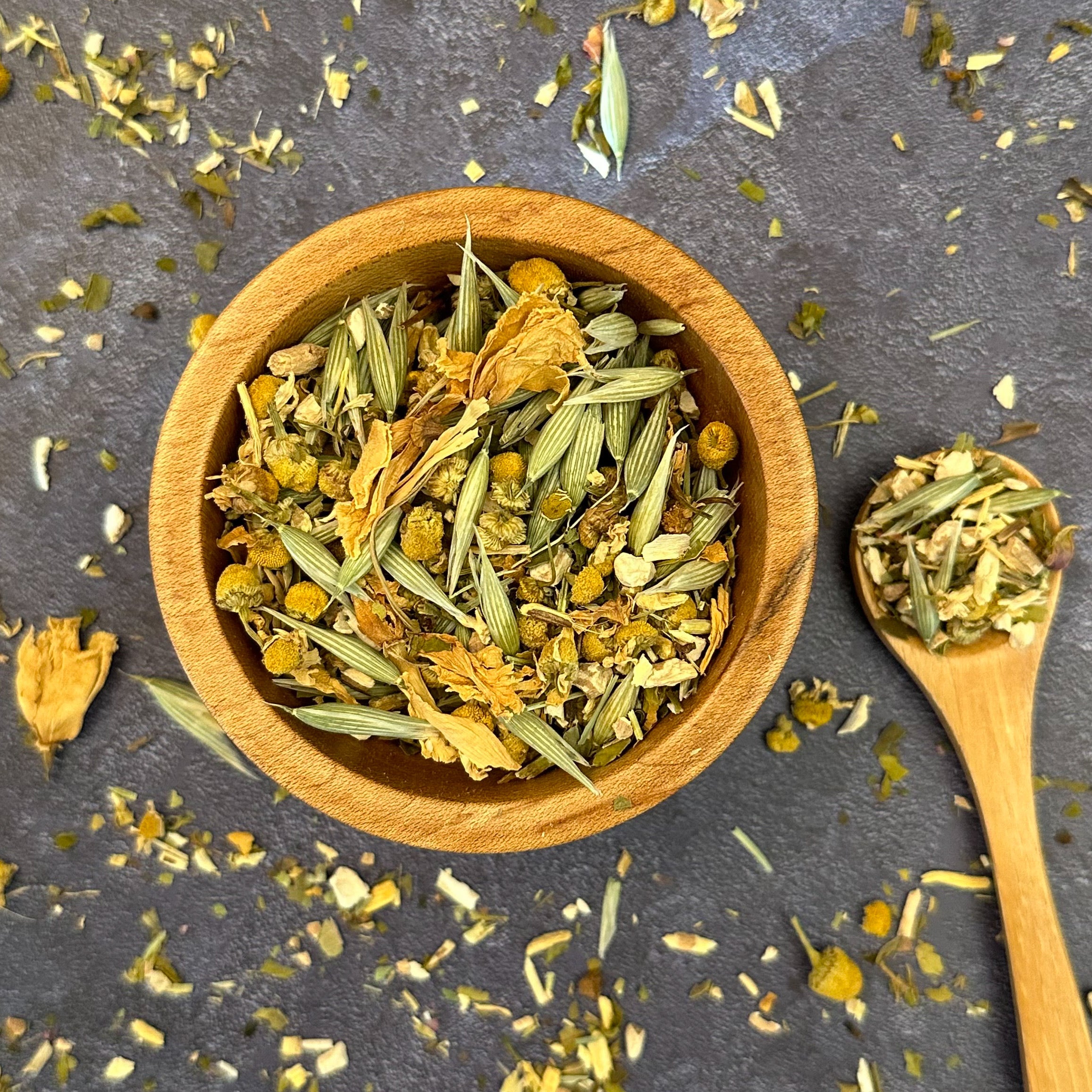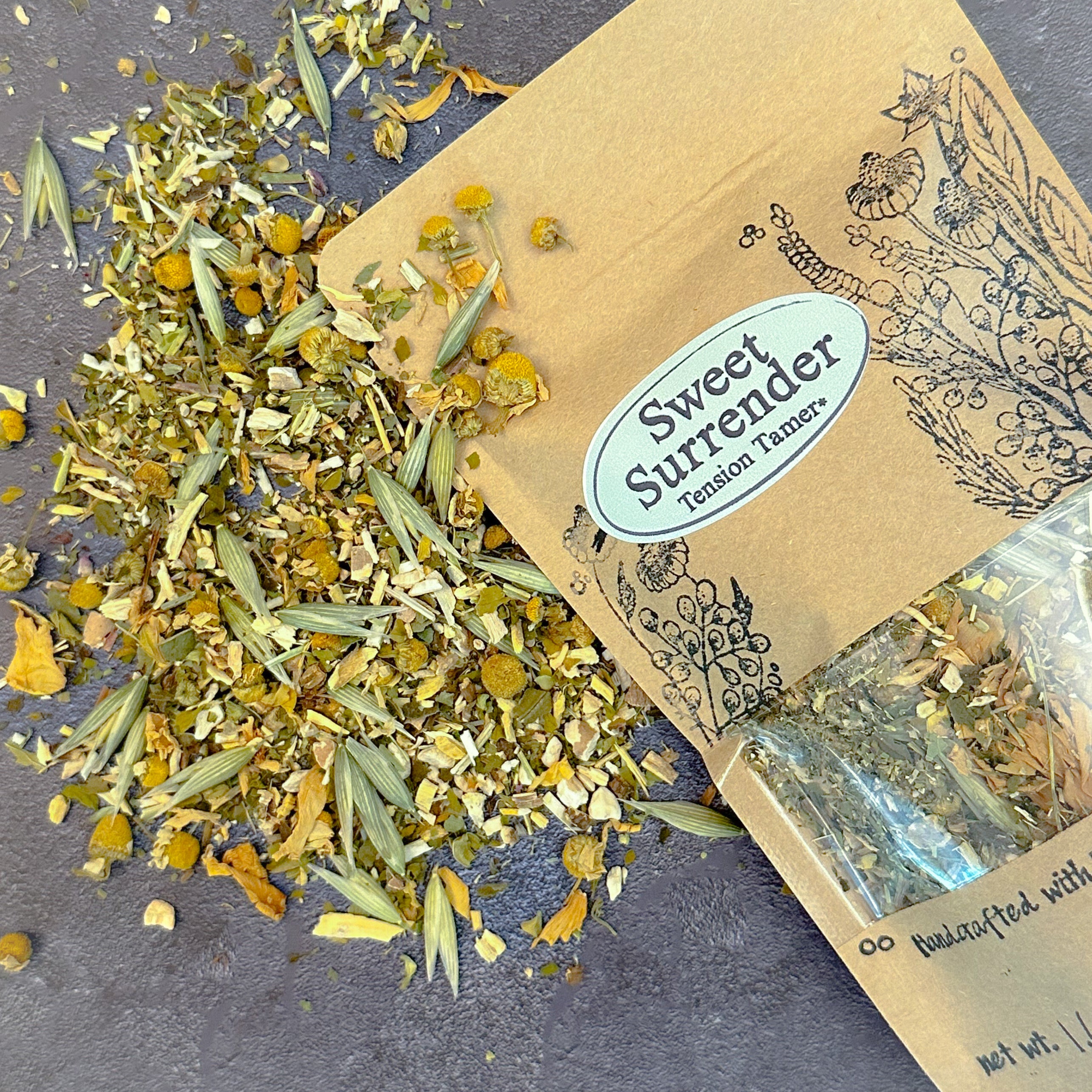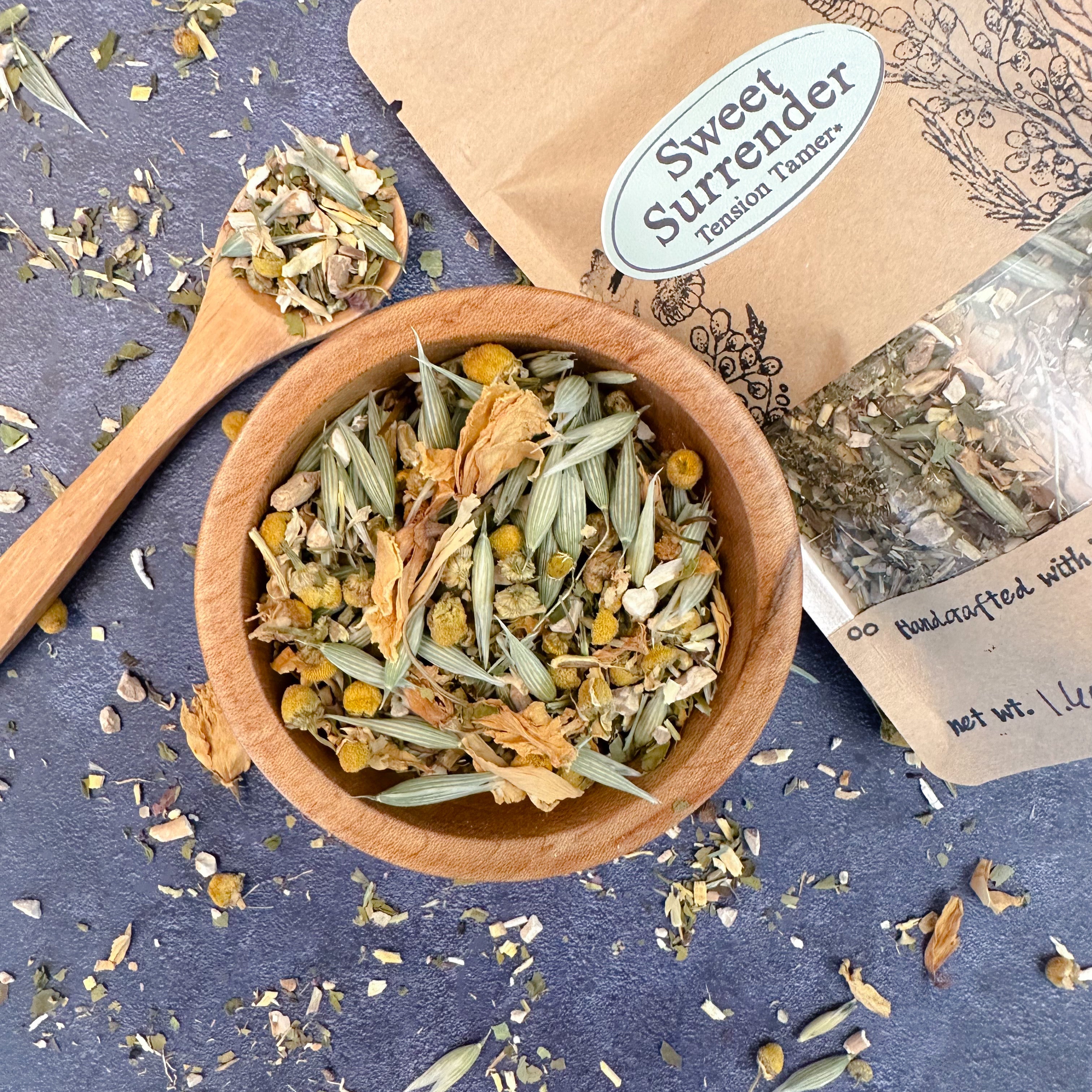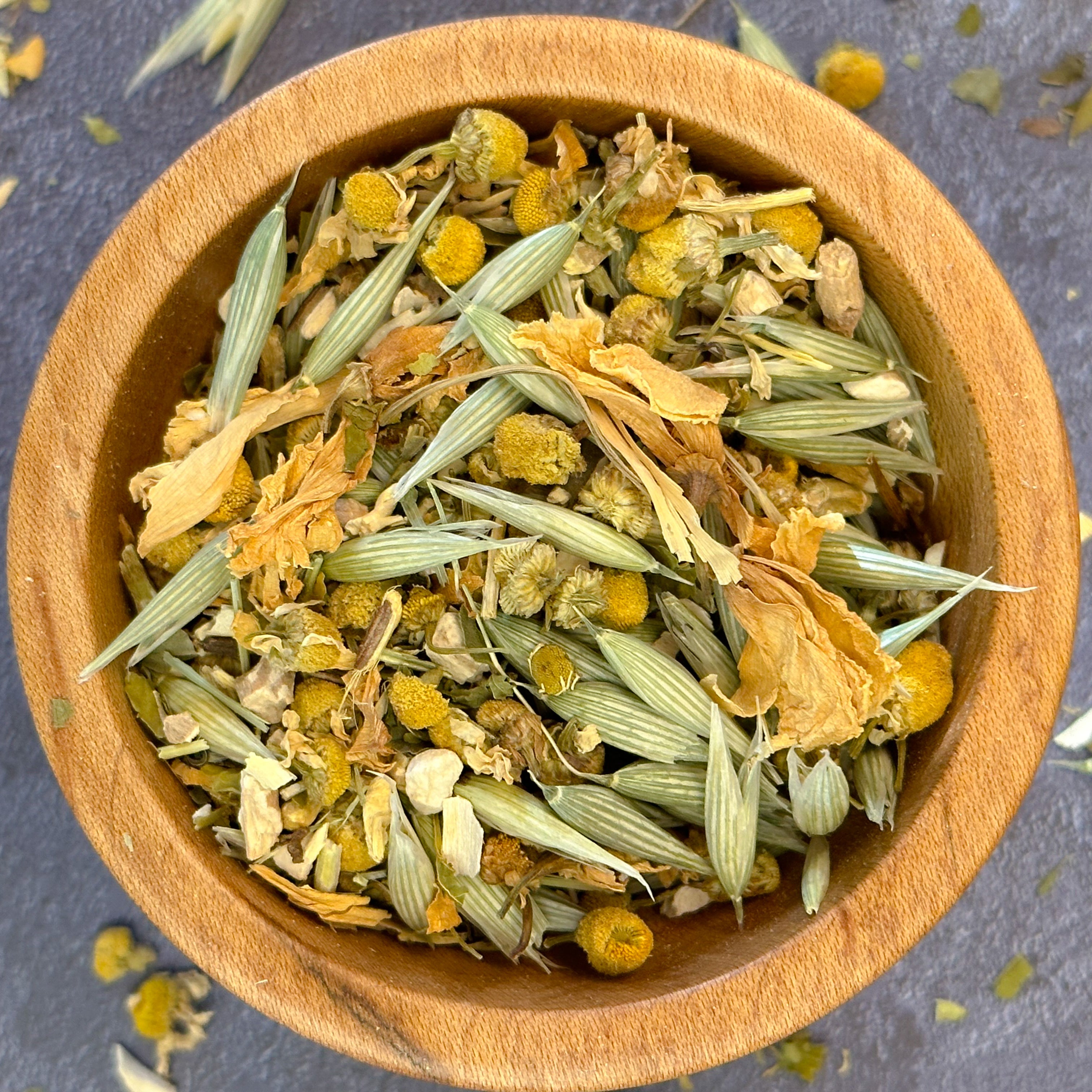 Sweet Surrender invites you to release & decompress to help maintain balance and harmony. Nervous system relaxant & tonic herbs (nervines) work to strengthen, tonify and calm overactive nerves that often lead to stress or anxiety. These herbs help to soften the edges, relax the neck/ shoulders, unclench the jaw and help reduce tension held in the mind. Adaptogens help support the body in great times of mental, emotional or physiological stress. Caffeine free.

POTENTIAL BENEFITS:
May help relax nervous tension* (R)
May calm stress/ anxiety* (R) (R) (R)
May improve digestion* (R)
May help reduce inflammation* (R)
*These statements have not been evaluated by the FDA. This product is not intended to diagnose, treat, cure or prevent any disease.
Organic Ingredients: Ashwagandha Root (Withania somnifera), Oat Tops (Avena Sativa),Chamomile (Matricaria chamomilla), Licorice Root (Glycyrrhiza glabra), Skullcap (Scutellaria lateriflora), Wood Betony (Stachys officinalis), Skullcap (Scutellaria lateriflora), Blue Vervain (Verbena hastata), California poppy (Eschscholzia californica)
Serving Size: 1 tsp.
Approx. 30 servings
Add 1 heaping tsp of tea (or 1 TBS for stronger tea) to infuser or teapot. Pour 6-8 oz. boiling water over the tea. Let steep (see tab above for proper times)
We recommend that you consult with a qualified healthcare practitioner before using herbal products, particularly if you are pregnant, nursing, or on any medications.