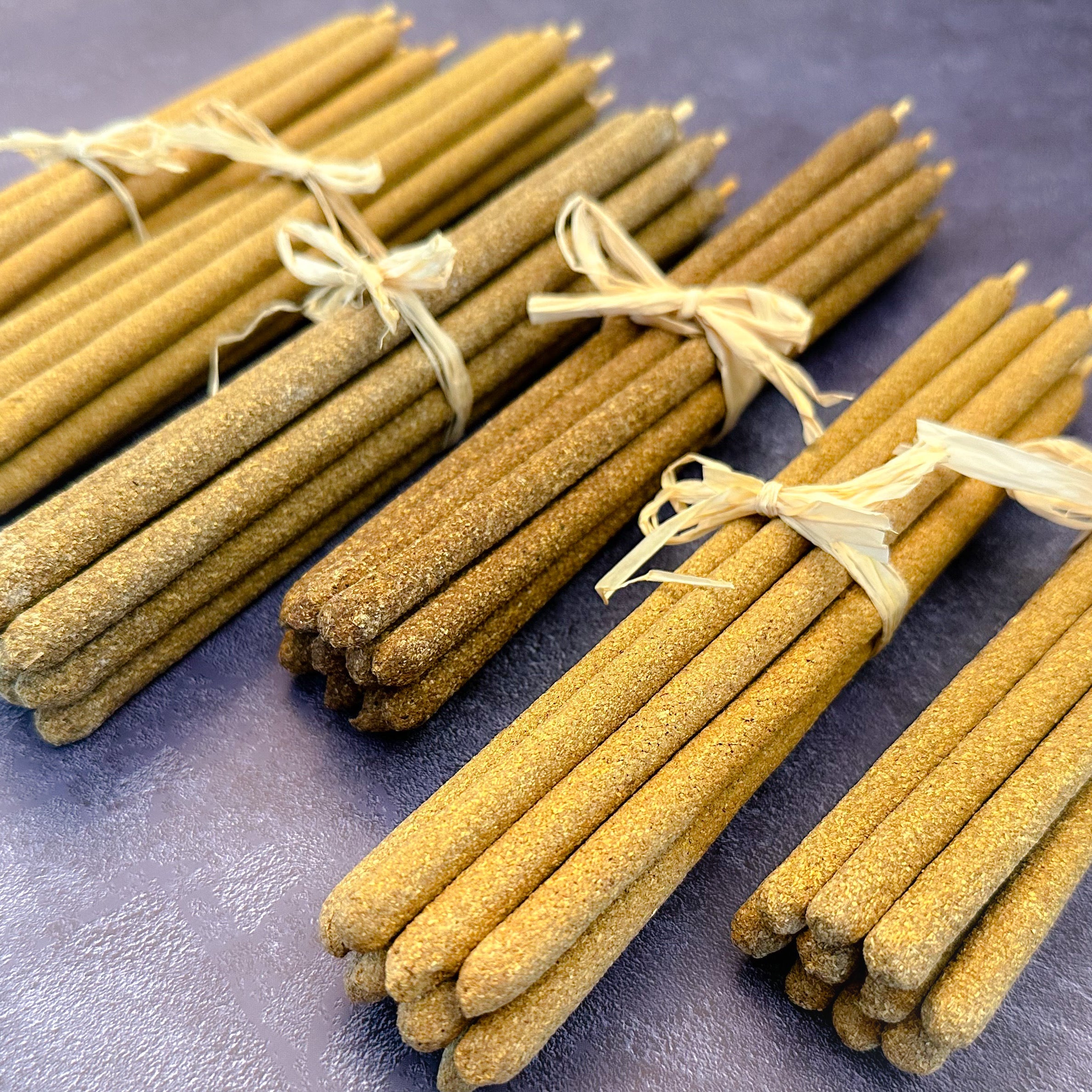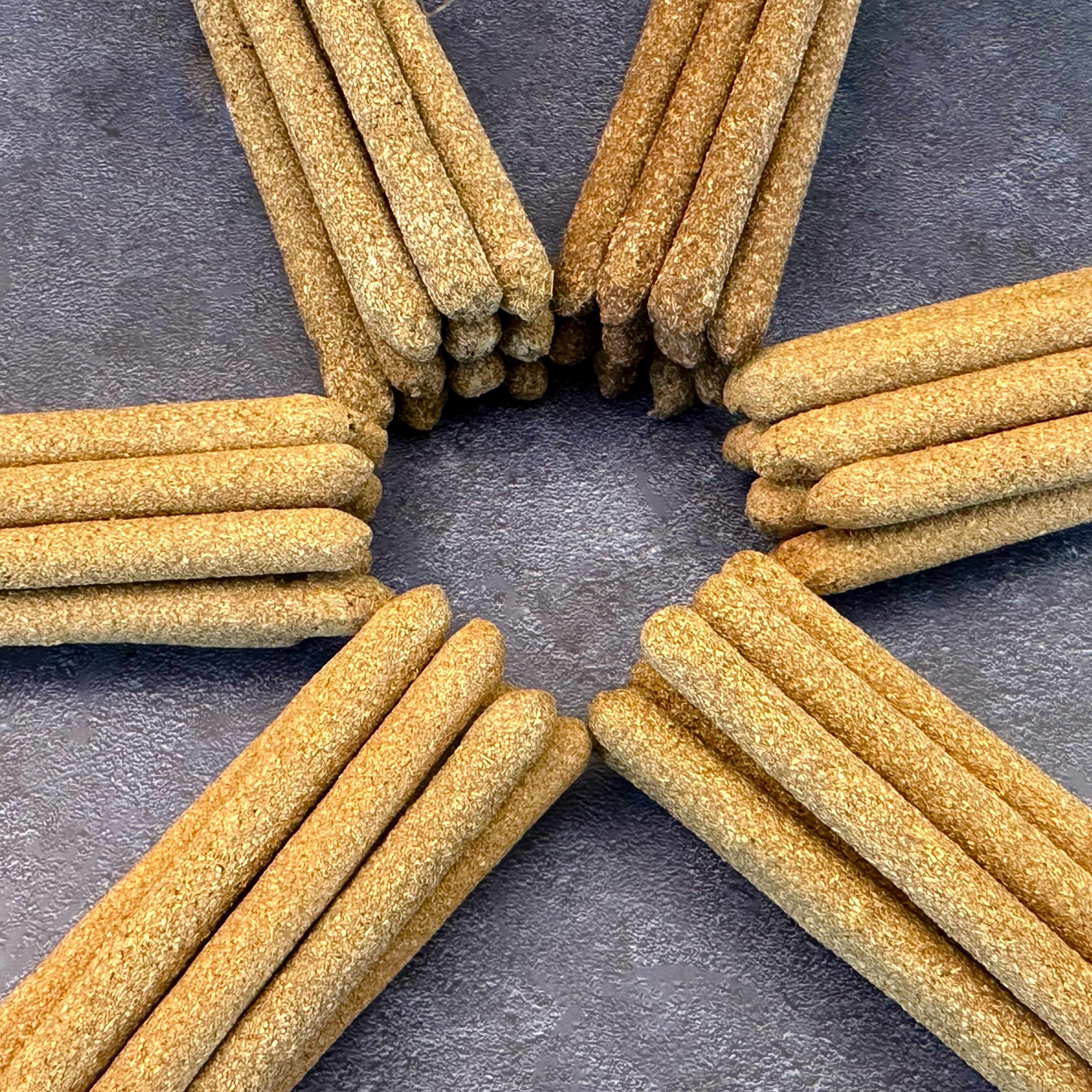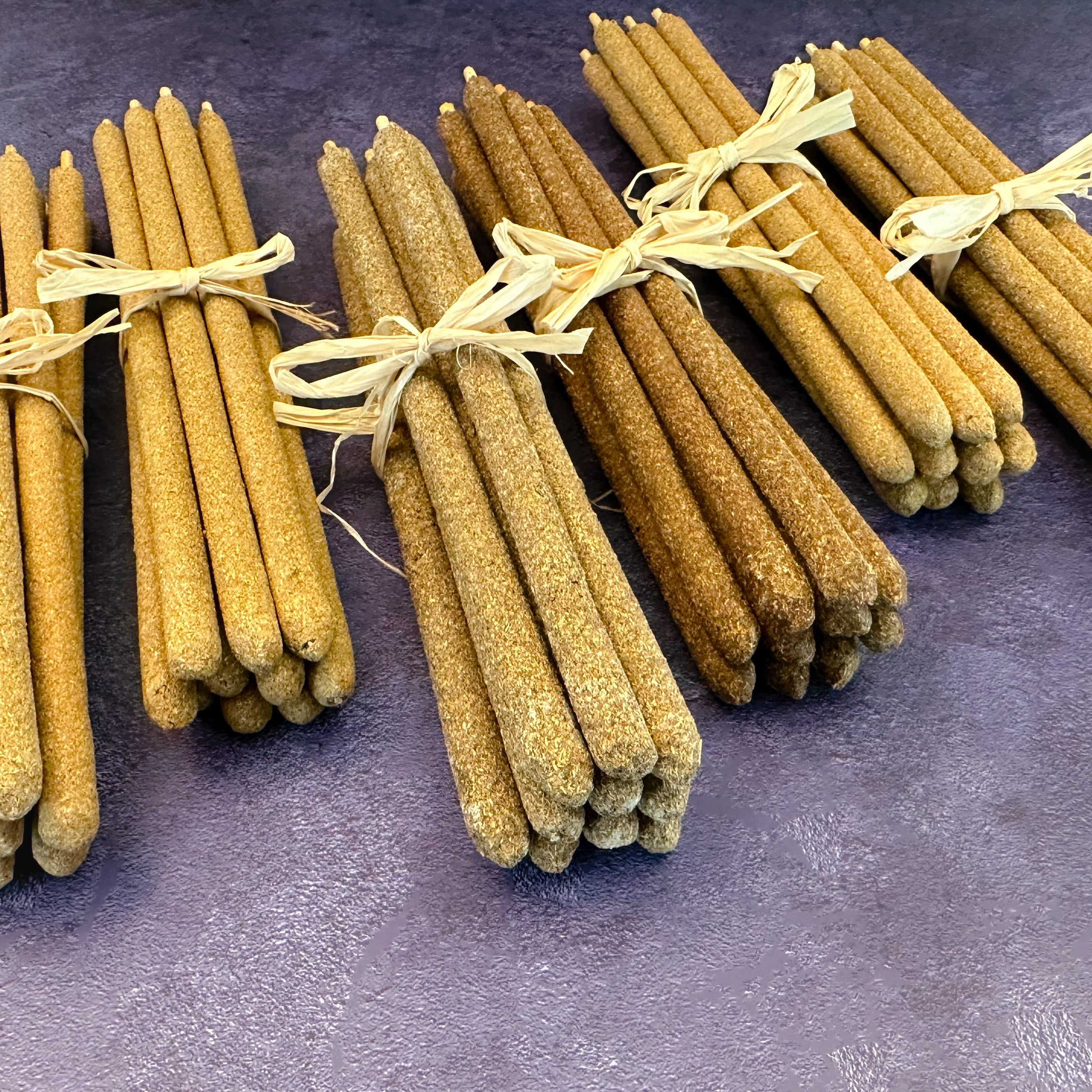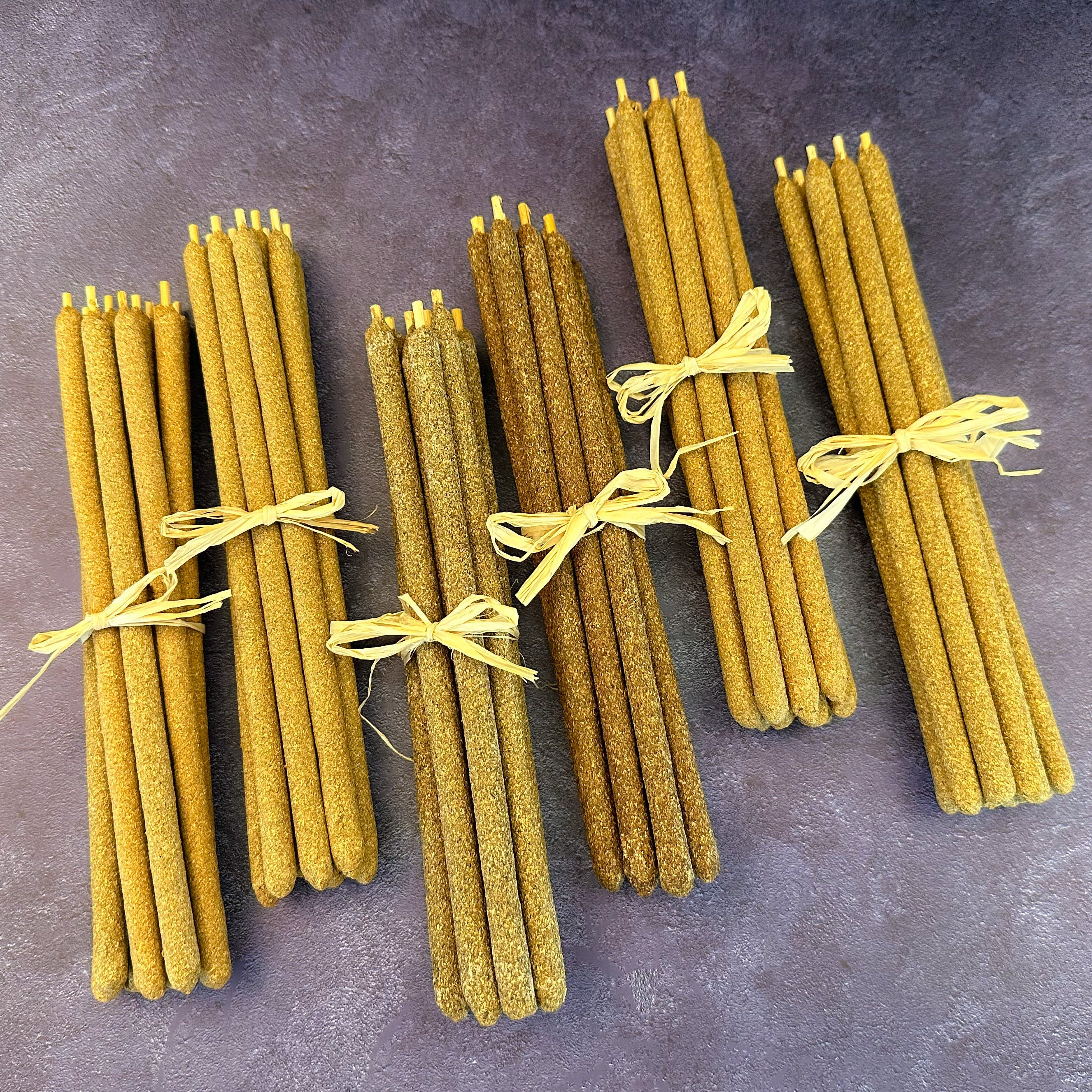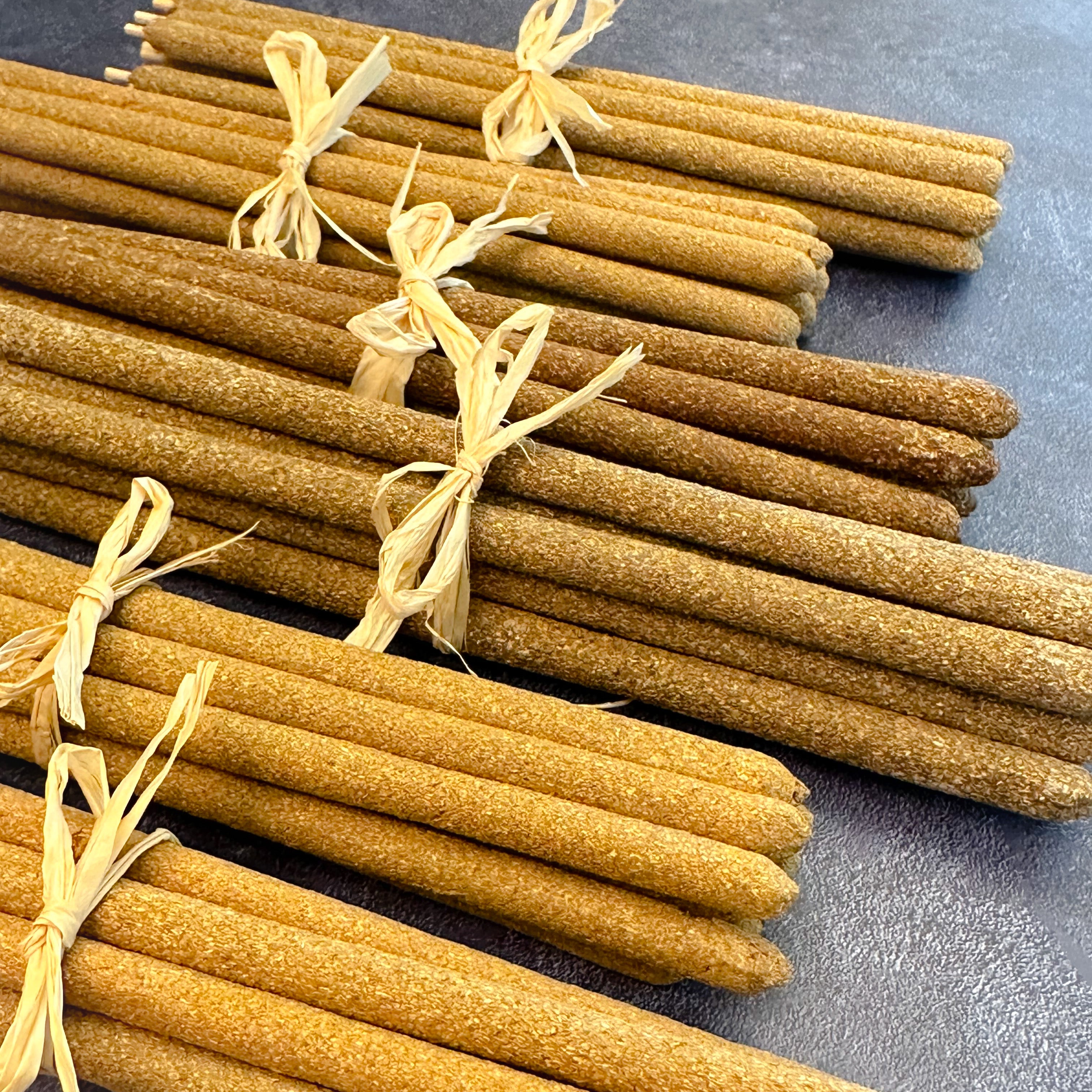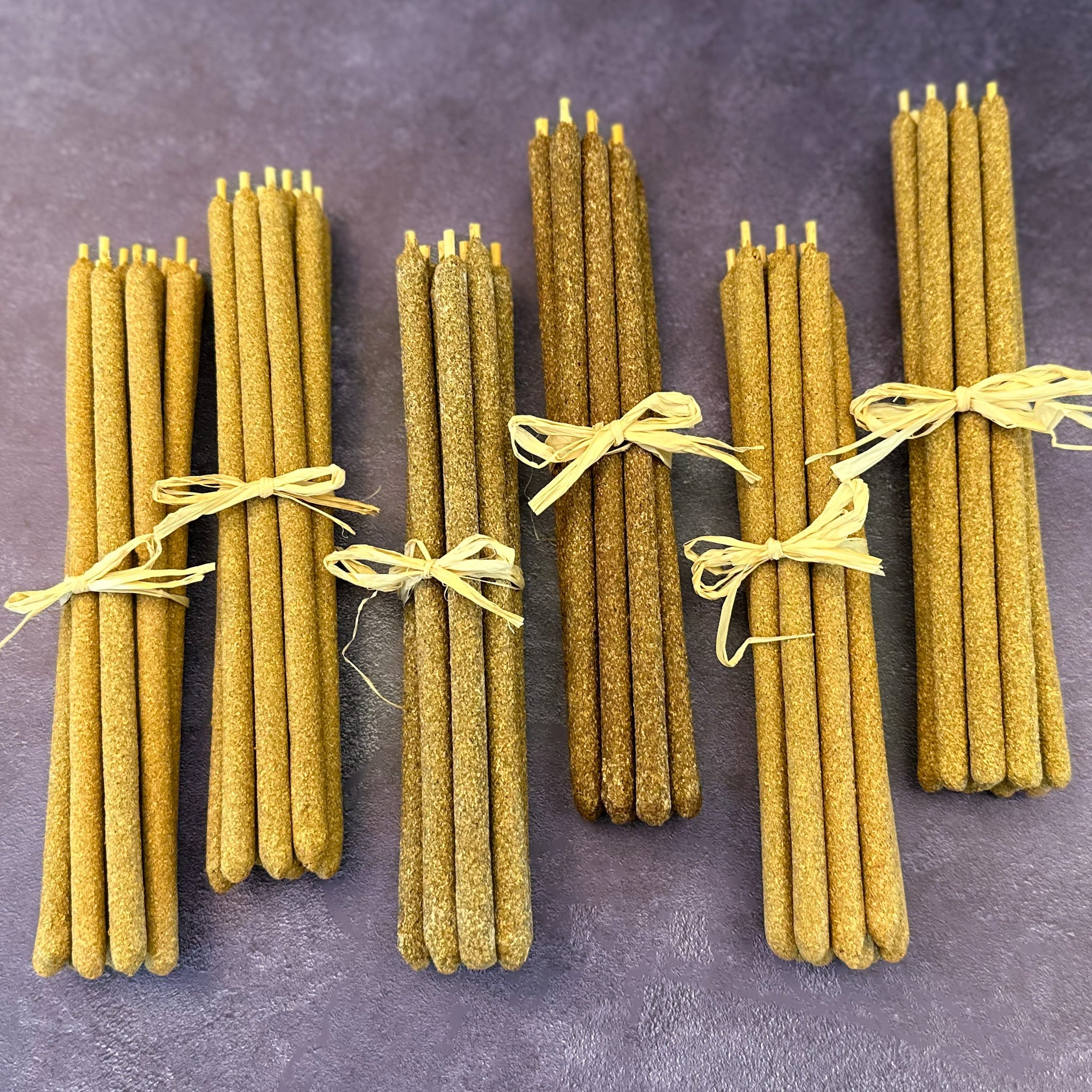 Palo Santo, "holy wood," has been long utilized to cleanse space and ward off negative energy. Its sacramental nature of healing dates back to the Inca era. Shamans, or Curanderos, burn the wood to facilitate plant spirit ceremonies, as it's believed the rising smoke clears misfortune, banishes unpleasant thoughts, and wards off evil spirits. The sweet aromatics of palo santo call in energetic & physical healing, as well as positive energy, spiritual clarity and tranquility. Palo Santo smoke is is a wonderful ally for cleansing the auric field, and may be of great benefit to those who are highly empathic. 
These hand rolled incense sticks are beautifully aromatic and can be used for smudging at any time of day. Made with 100% pure ingredients, free of chemicals & artificial fragrance.

Set your intention and give thanks. Begin your Prayers as you light one end of the incense with flame. Once the stick is lit and an ember forms, gently blow out the flame. The smoke carries your prayers & intention during cleansing. Once completed, extinguish the lighted embers in a bowl of sand and offer another prayer of gratitude.