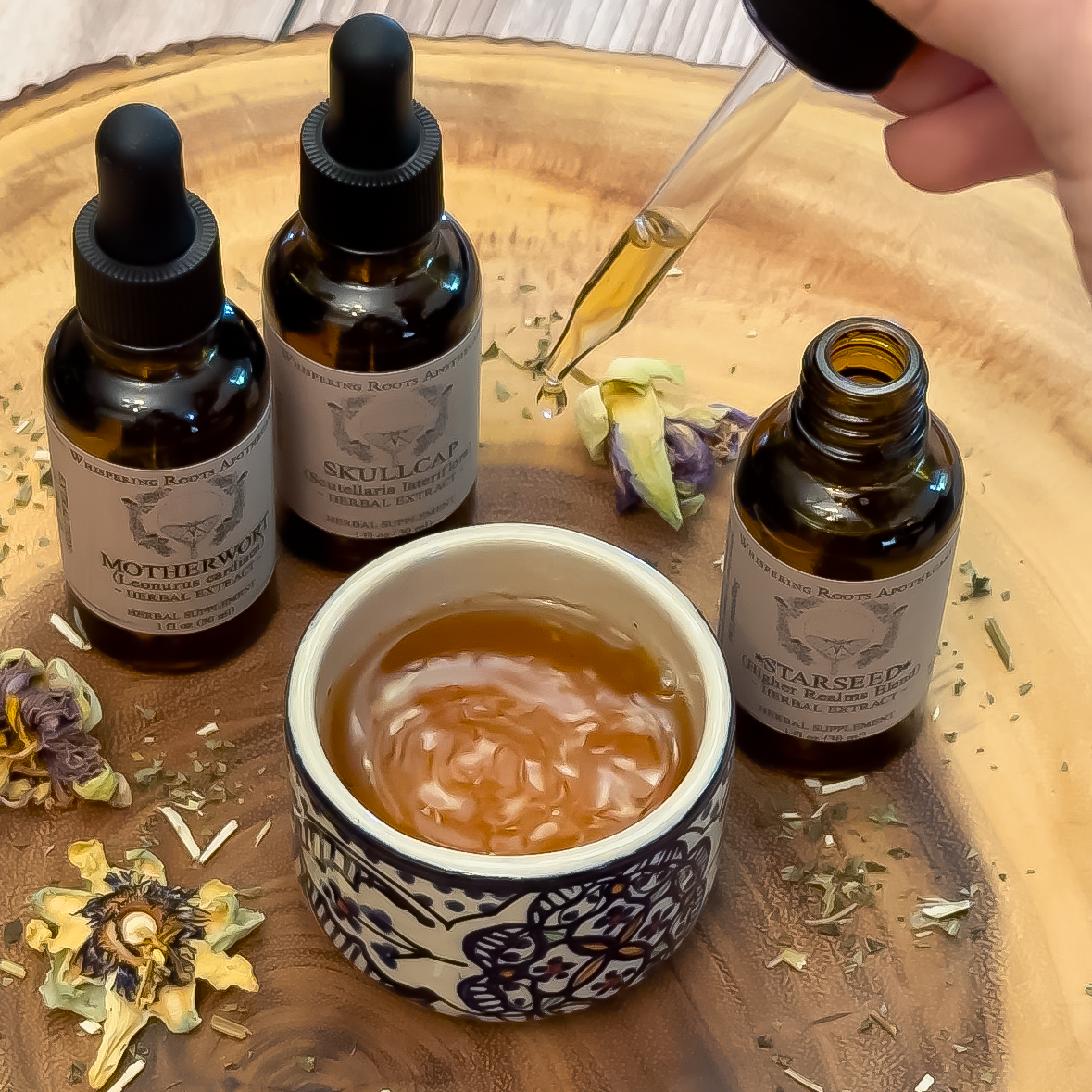 Nerve-Ease* Herbal Extract
Nervines are herbs that specifically support the nervous system. Skullcap is a gentle ally to help nourish the nervous system, while helping to relieve occasional tension, stress, circular thoughts, and nervousness.* Lemon balm's uplifting qualities help with nervous exhaustion, gloom, and restlessness.* Motherwort carries calming properties that soothe the heart space in times of need. This formula may also help ease digestion during times of anxiety.*

*These statements have not been evaluated by the FDA. This product is not intended to diagnose, treat, cure or prevent any disease.
Water, Alcohol, Organic Lemon Balm (Melissa officinalis), Organic Skullcap (Scutellaria ovata), Organic Motherwort (Leonurus cardiaca) & Flower Essence of Chamomile, Motherwort, Skullcap
Not for use in pregnancy except under the supervision of a qualified healthcare practitioner. We recommend that you consult with a qualified healthcare practitioner before using herbal products, particularly if you are pregnant, nursing, or on any medications.