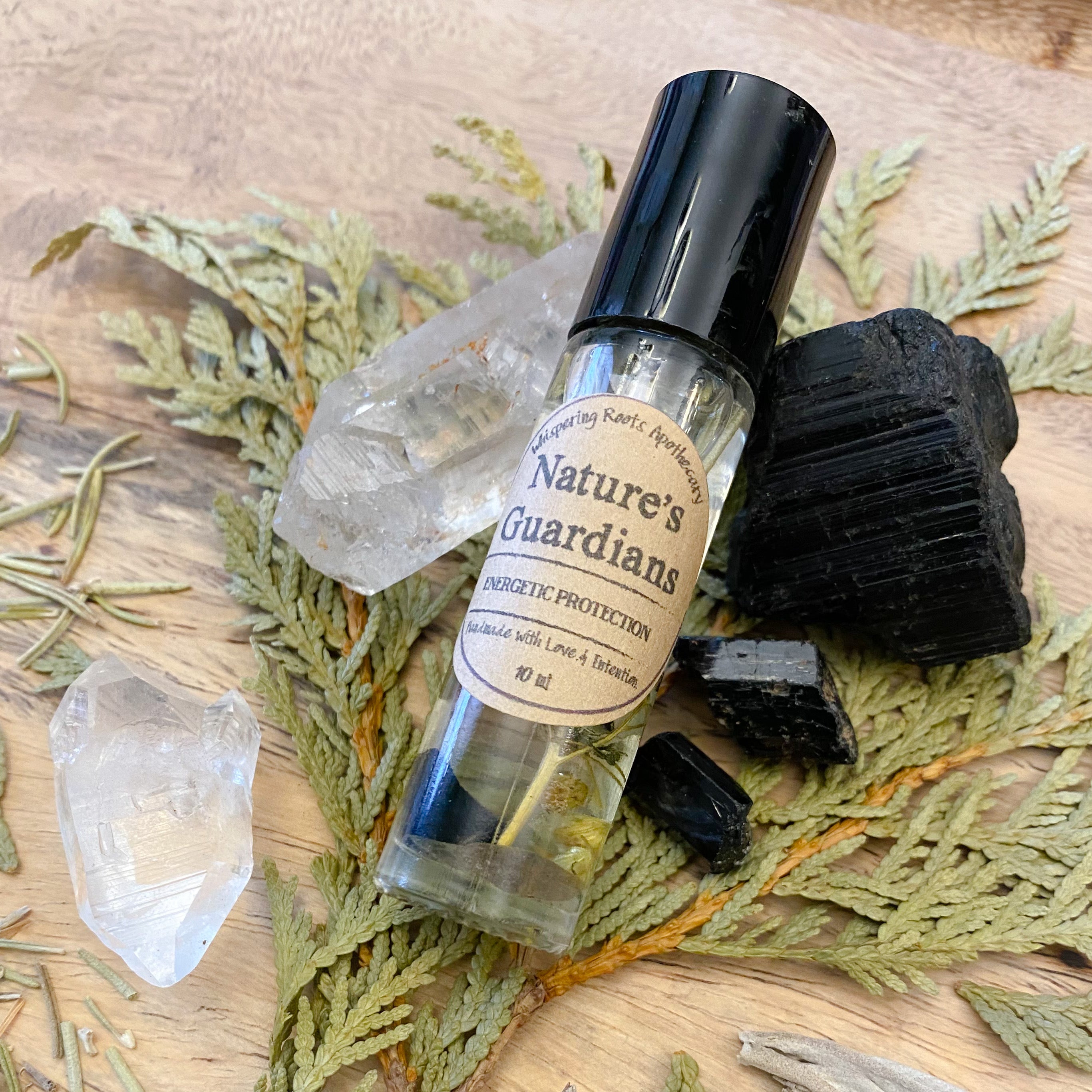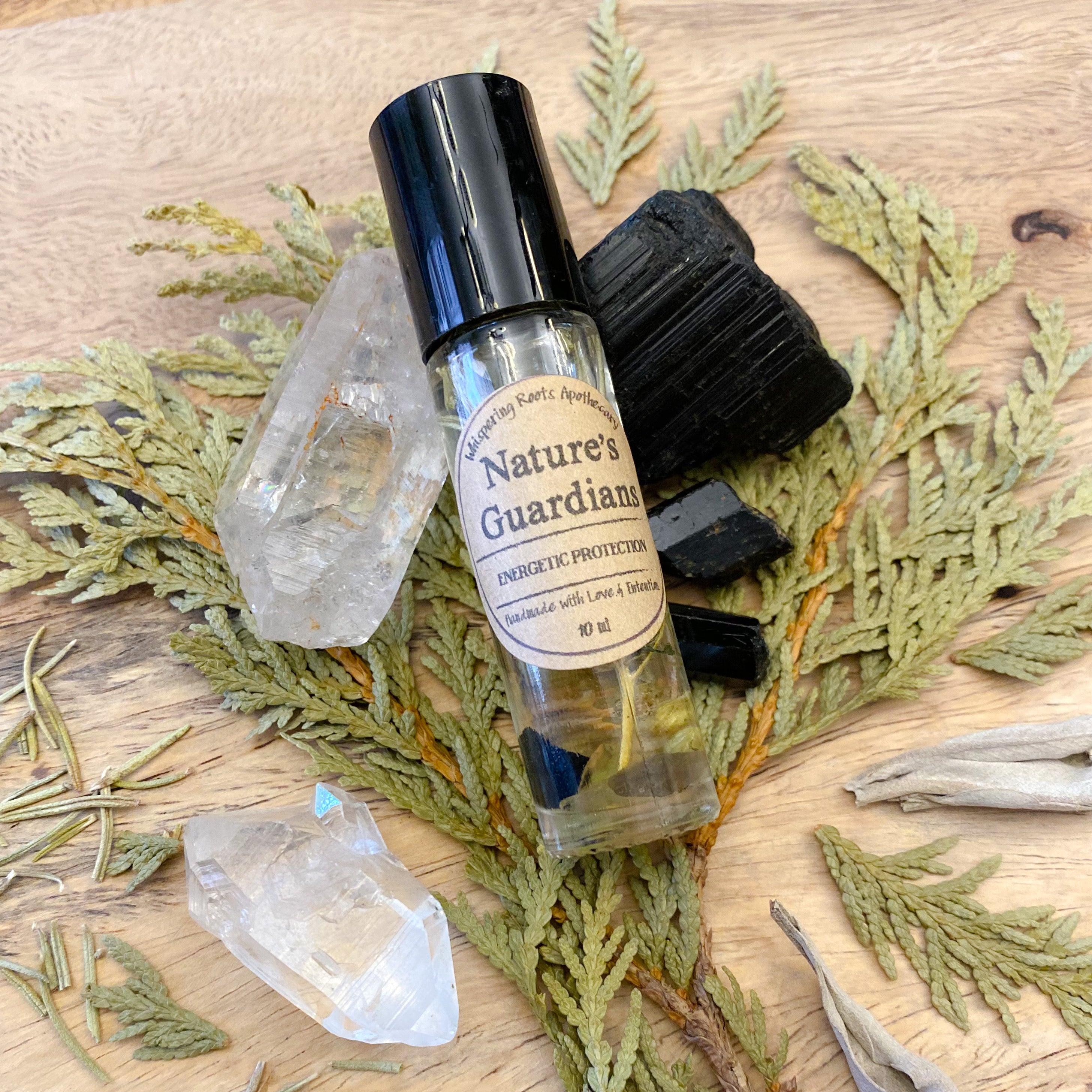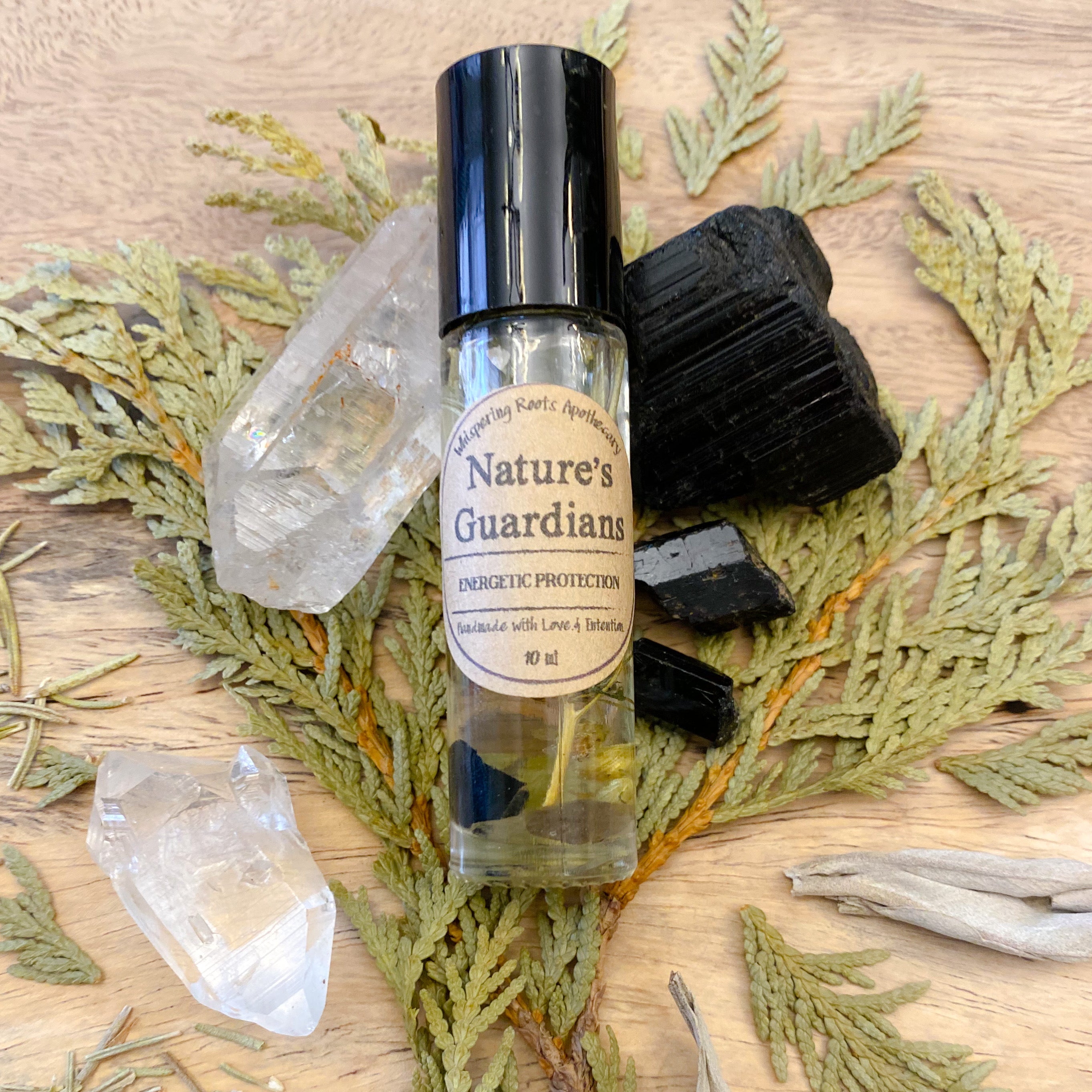 RITUAL ROLL-ON

Affirmations: "I AM Divinely Protected and safe."


Nature's Guardians is designed as a protective ritual oil.
Cedarwood helps us to ground and offers us protection. Its elements are of fire and earth. Cedarwood helps to drive away negative influence and is used for cleansing. Cedarwood brings the angels of wisdom closer to help us purify.
Sage helps us to cleanse negative energy of all types and is protective by nature.
Clary Sage is highly protective, it helps us cast a protective boundary, and allows us to feel more confident.
Rosemary is a powerful psychic protector. She is a beautiful ally to ward off heavier vibrations, while allowing us to rise into higher frequencies.
Stones in this blend are Black Tourmaline, Smokey Quartz & Quartz. Black Tourmaline aids in both purification & psychic protection. This stone can keep one's auric field clear of imbalance even in the presence of destructive energies. When we encounter individuals or situations that emanate "bad vibes", we can subconsciously pick up these energies. These stones help to cleanse and clear us negativity and disharmony, while providing high levels of purification which serve to elevate one's consciousness. Black Tourmaline is a grounding stone, associated with earth energies.
Quartz is placed to amplify this blend.
Smokey Quartz is a beautiful stone in my practice that acts as an energetic shield, allowing negative energy aimed at you to bounce off, transmute into love and be sent back into the universe as love energy.
References:
Enlighten. 2012, Emotions & Essential Oils, Enlighten Alternative Healing
Simmons, Robert & Ashian, Naisha. 2007, The Book of Stones, Heaven & Earth Publishing
Carrier Base: Organic Sunflower Oil

Essential Oils: Cedarwood, Sage, Clary Sage, Rosemary

Stones/Crystals: Black Tourmaline, Quartz, Smokey Quartz

Herbs: Rosemary, White Sage, Flat Cedar

Flower Essence: Hawthorn, Yarrow
Roll onto wrist points, heart space or behind the ears