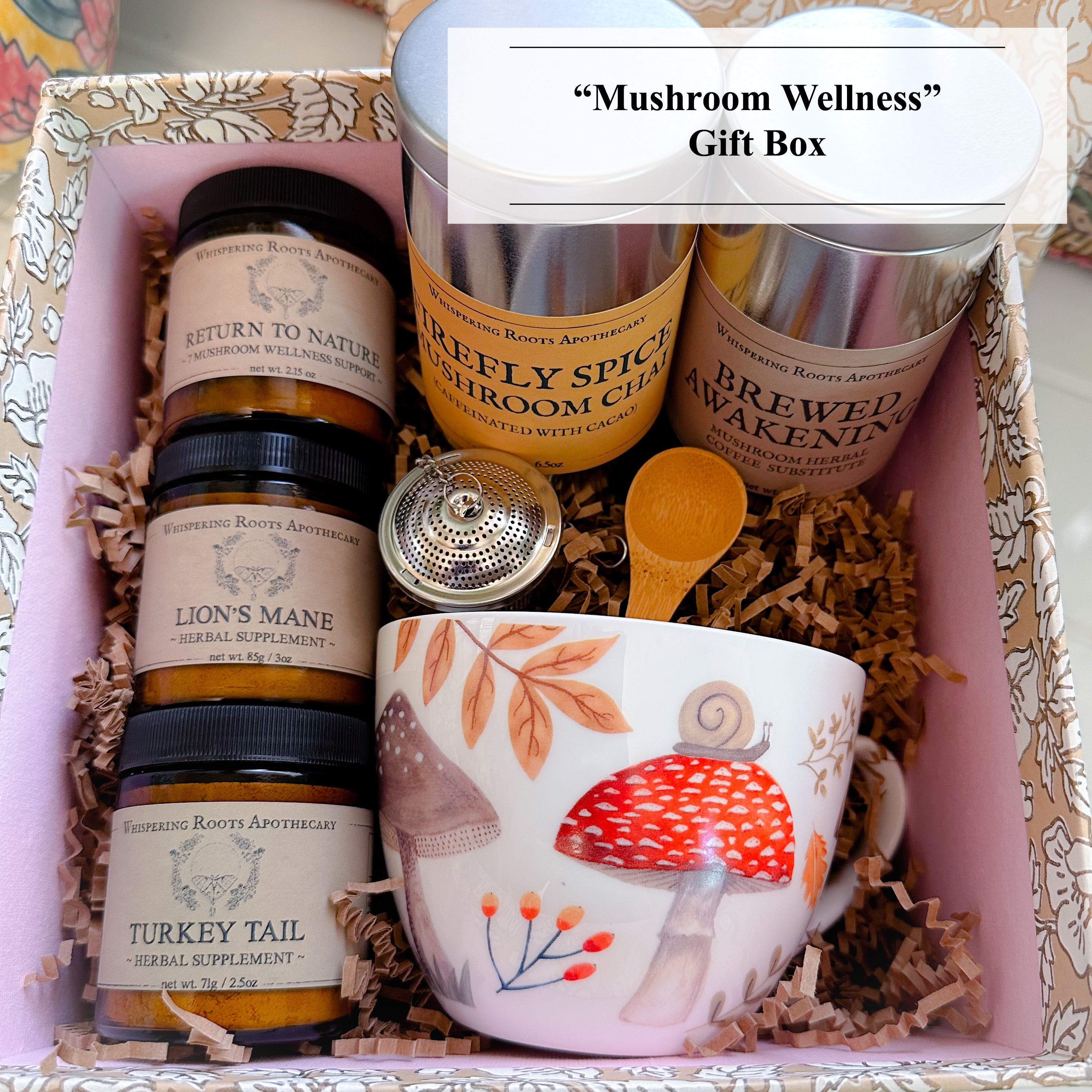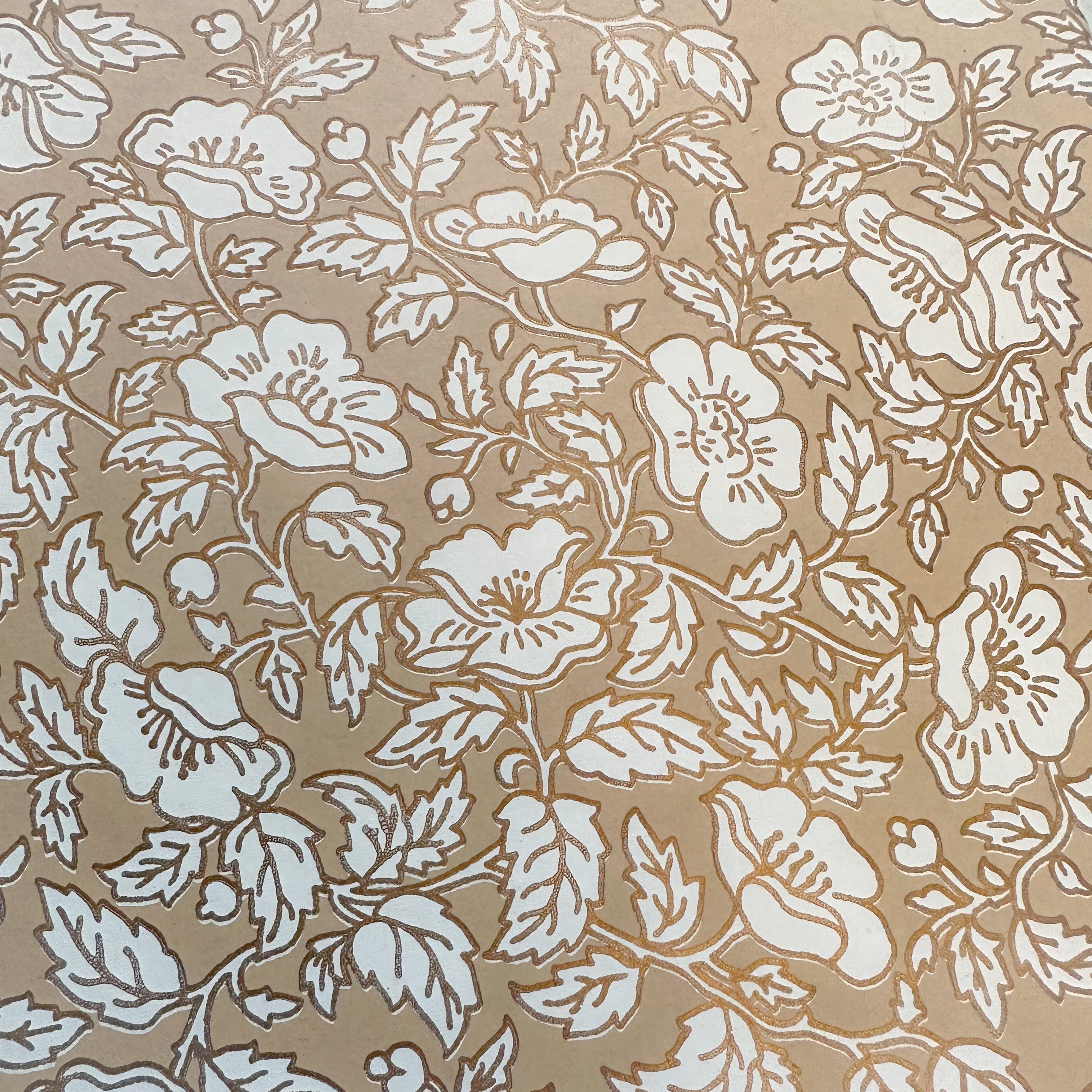 "Mushroom Wellness" Holiday Gift Box
Mushroom Wellness (holiday gift box) includes 3 of our most popular organic mushroom powders, along with two organic mushroom-based teas and brewing accessories. This is the perfect gift for your mushroom enthusiast for overall health and wellness!* For more details on each product please view their separate listings!

This gift set includes 1 each of the following:
1. Mushroom Mug
2. Brewed Awakening Mushroom Herbal Coffee (Caffeine-Free, 6.5oz Tin)
3. Firefly Spice Mushroom Chai (Caffeinated with Cacao, 6.5oz Tin)
4. Turkey Tail Powder
5. Lion's Mane Powder
6. Return to Nature (2.15oz)
7. Bamboo Teaspoon
8. Stainless Tea Infuser
*These statements have not been evaluated by the FDA. This product is not intended to diagnose, treat, cure or prevent any disease. 
We recommend that you consult with a qualified healthcare practitioner before using herbal products, particularly if you are pregnant, nursing, or on any medications.