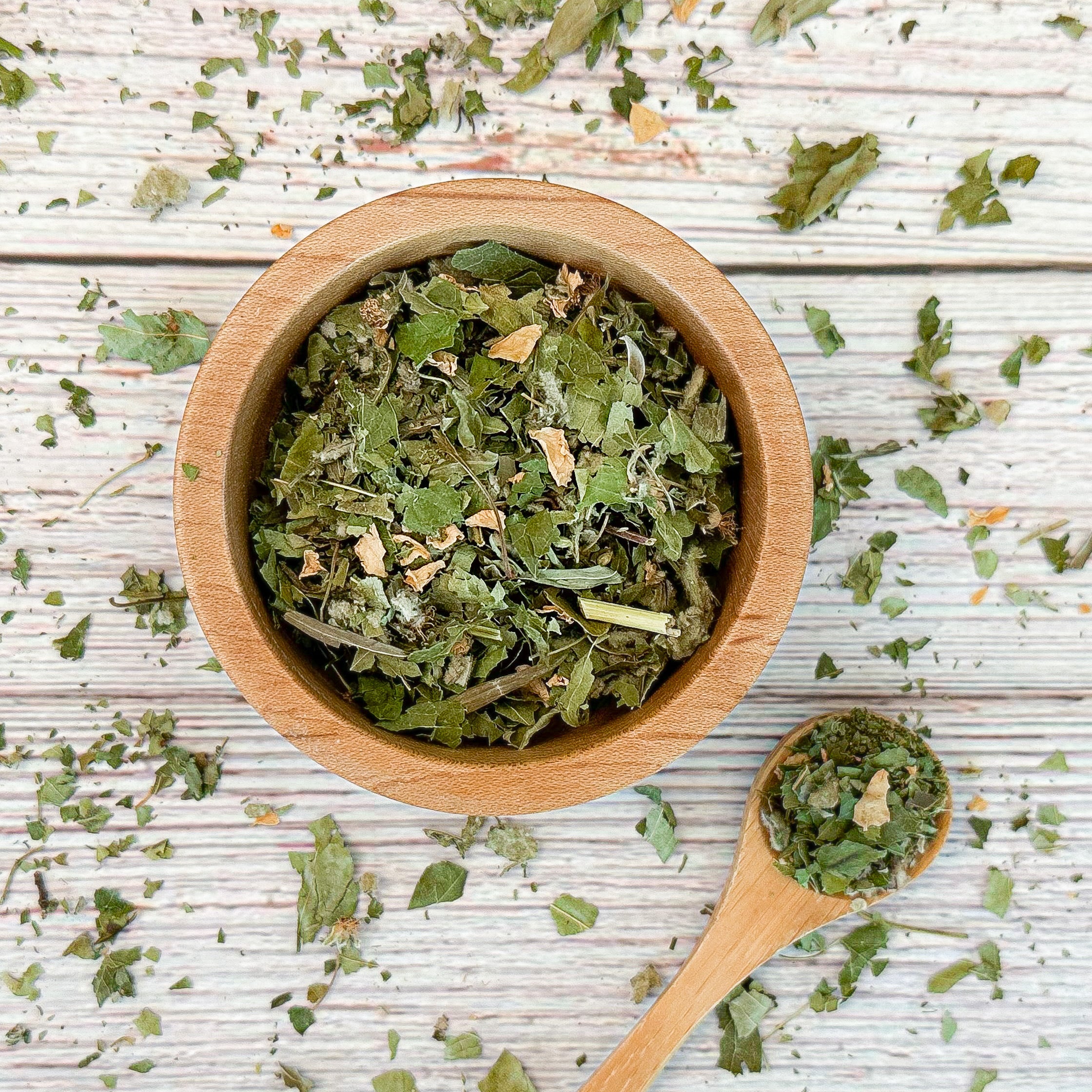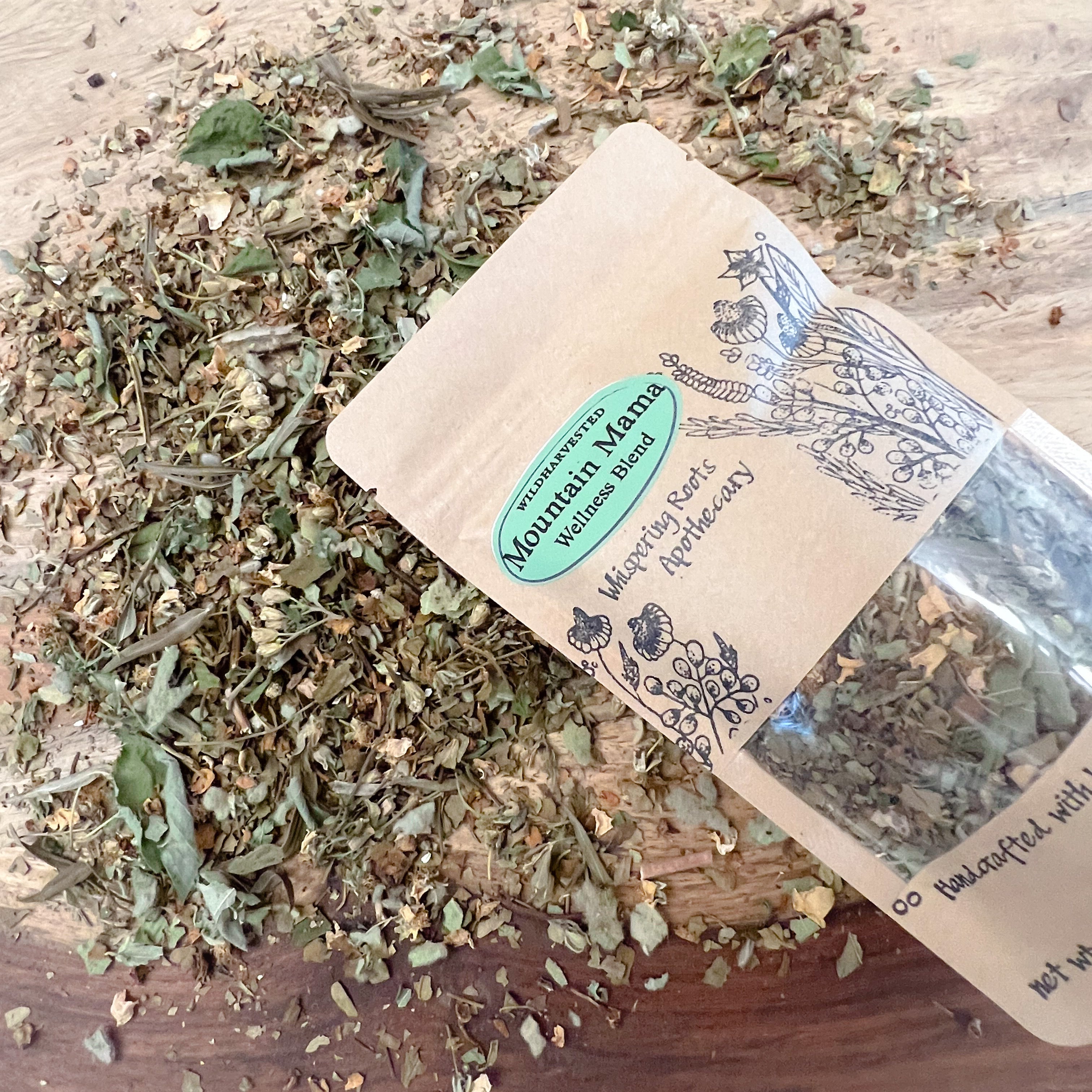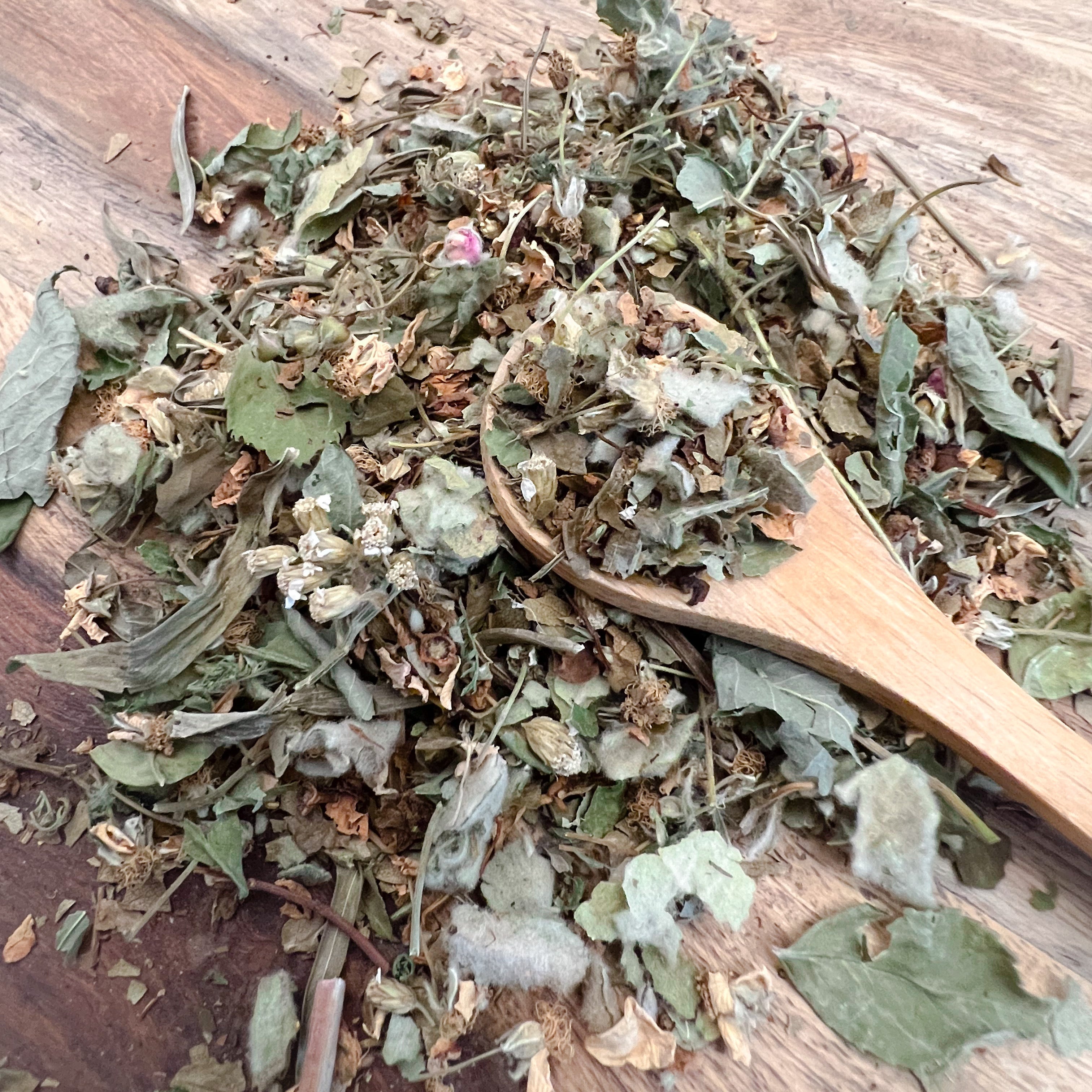 Sustainably sourcing our Mountain Mama herbs from the Allegheny mountains of Pennsylvania, this wellness infusion was crafted to open the heart while protecting the body.* In ever-changing times it's essential to nurture our bond with the Earth and with our selves. This tea can be an ally in cold and flu season, as well as allergy season as a breath of fresh air!
The hawthorn & wild rose within beautiful blend encourages us to open our hearts while teaching us to set Sacred & healthy boundaries.  She has a calming effect on the nervous system and supports emotional heart-based pain such as grief & heartache. Wild rose, leaves & flowers support the emotional heart in times of grief, trauma, anxiety and heartache. Mullein connects our heart to the lungs, which is where the feeling of grief often resides, creating a bridge between them. Monarda helps connect body-spirit integration. Mullein is a wild and weedy plant ally with an affinity to the respiratory system. Yarrow, the herb of the wounded warrior (or wounded healer) offers us deep levels protection and helps to gently guide us to the "underground" root systems of our issues. Mountain mint is cooling and aromatic.
POTENTIAL BENEFITS:
May help reduce anxiety* (R)
May support respiratory function* (R)
*These statements have not been evaluated by the FDA. This product is not intended to diagnose, treat, cure or prevent any disease.
Wildharvested Ingredients: Hawthorn Leaf & Flower (Crataegus sp.), Wild Rose (Rosa multiflora), Mullein (Verbascum thapsus), Monarda (M. fistulosa), Yarrow (Achillea millefolium), Virginia Mountain Mint (Pycnanthemum virginianum)
Serving Size: 1 tsp.
Approx. 30 servings
Steep Time: 3-5 min.

Add 1 heaping tsp of tea (or 1 TBS for stronger tea) to infuser or teapot. Pour 6-8 oz. boiling water over the tea. Let steep (see tab above for proper times)
We recommend that you consult with a qualified healthcare practitioner before using herbal products, particularly if you are pregnant, nursing, or on any medications.