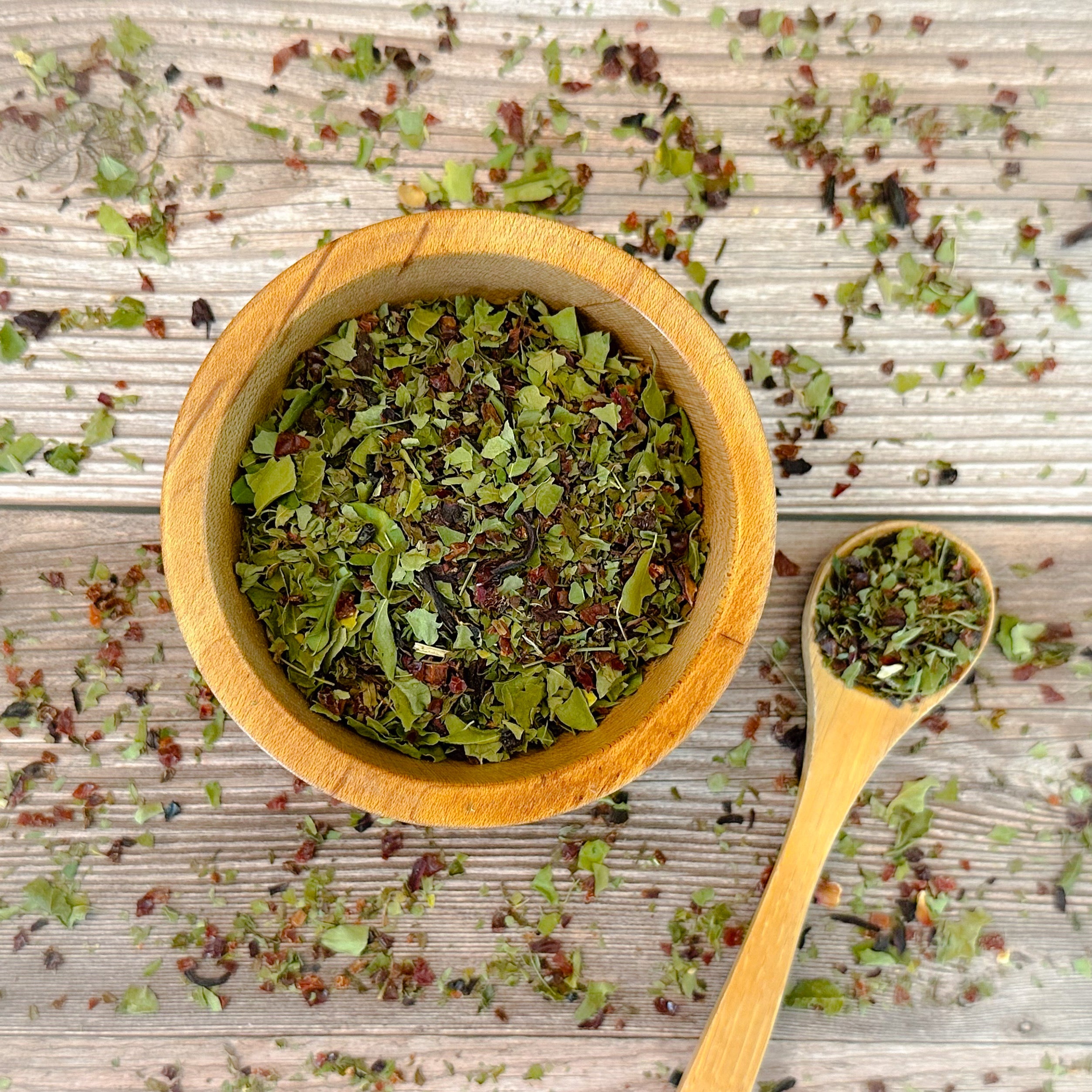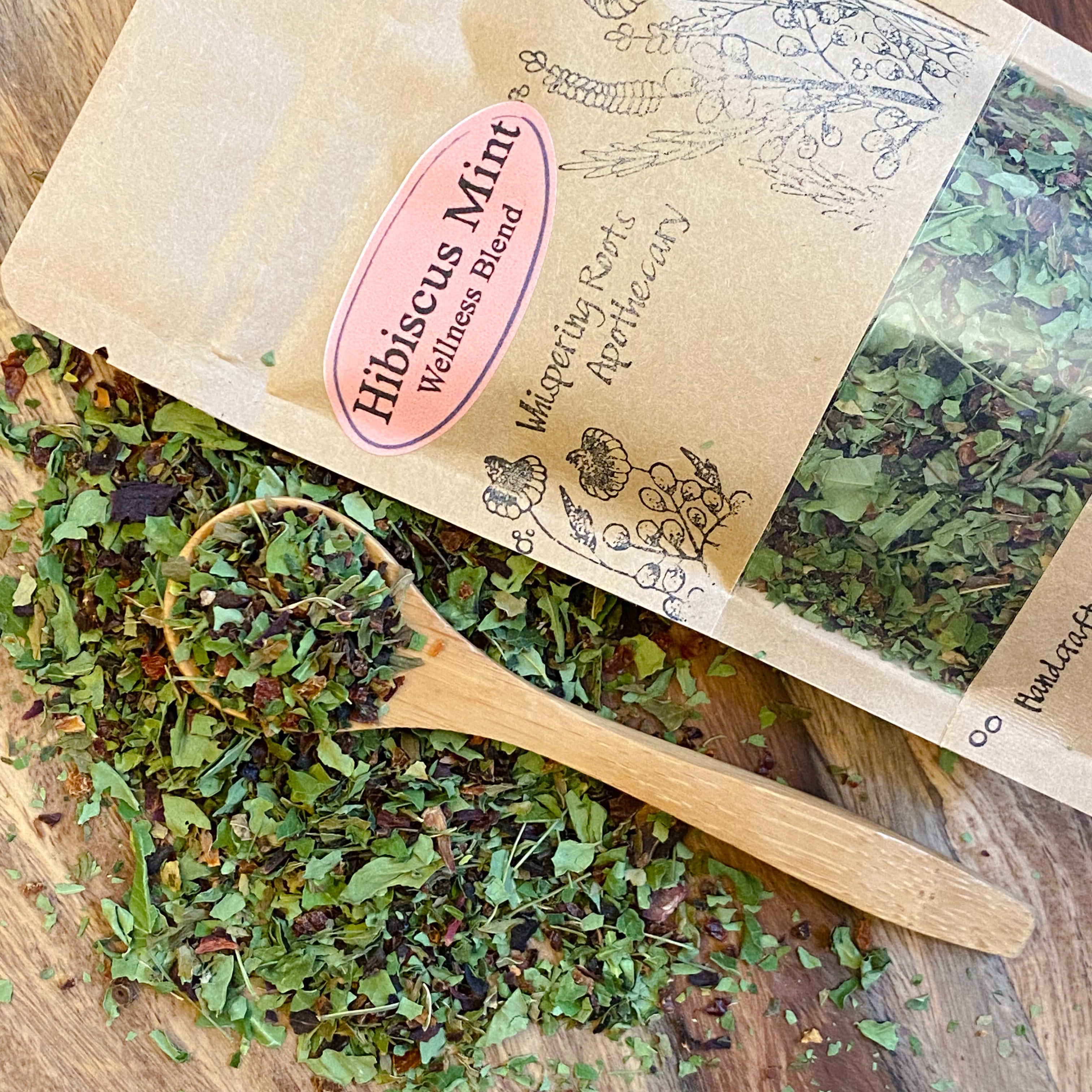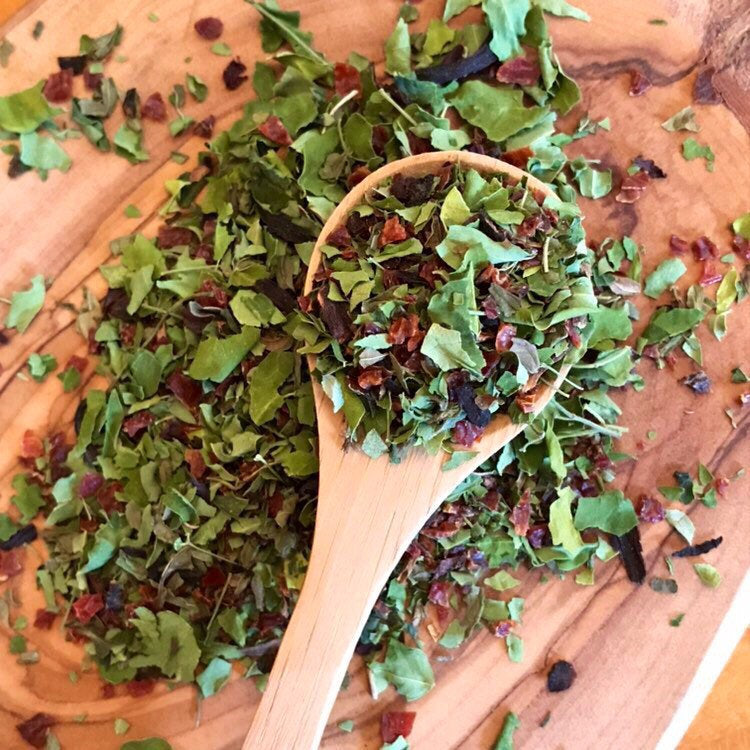 Hibiscus Mint is a popular wellness blend rich in antioxidants. The tangy, tart flavors of hibiscus & rosehips are beautifully blended with the earthiness of moringa and the sweet minty notes of spearmint. Iced, our Hibiscus Mint provides cooling & nourishing properties (with a fresh squeeze of lime) during those hot summer days. As a hot tea, offers warmth and comfort in the cooler months.
POTENTIAL BENEFITS:
May support healthy immune function* (R)
May help lower blood pressure, cholesterol & blood sugar levels*(R) (R) (R) (R) (R)
May improve digestion* (R)
*These statements have not been evaluated by the FDA. This product is not intended to diagnose, treat, cure or prevent any disease.
Organic Ingredients: Moringa Leaf (Moringa oleifera), Rosehips (Rosa spp.), Hibiscus Flower (Hibiscus sabdariffa), Spearmint (Mentha Spicata)
Serving Size: 1 tsp.
Approx. 30 servings
Add 1 heaping tsp of tea (or 1 TBS for stronger tea) to infuser or teapot. Pour 6-8 oz. boiling water over the tea. Let steep (see tab above for proper times)
We recommend that you consult with a qualified healthcare practitioner before using herbal products, particularly if you are pregnant, nursing, or on any medications.