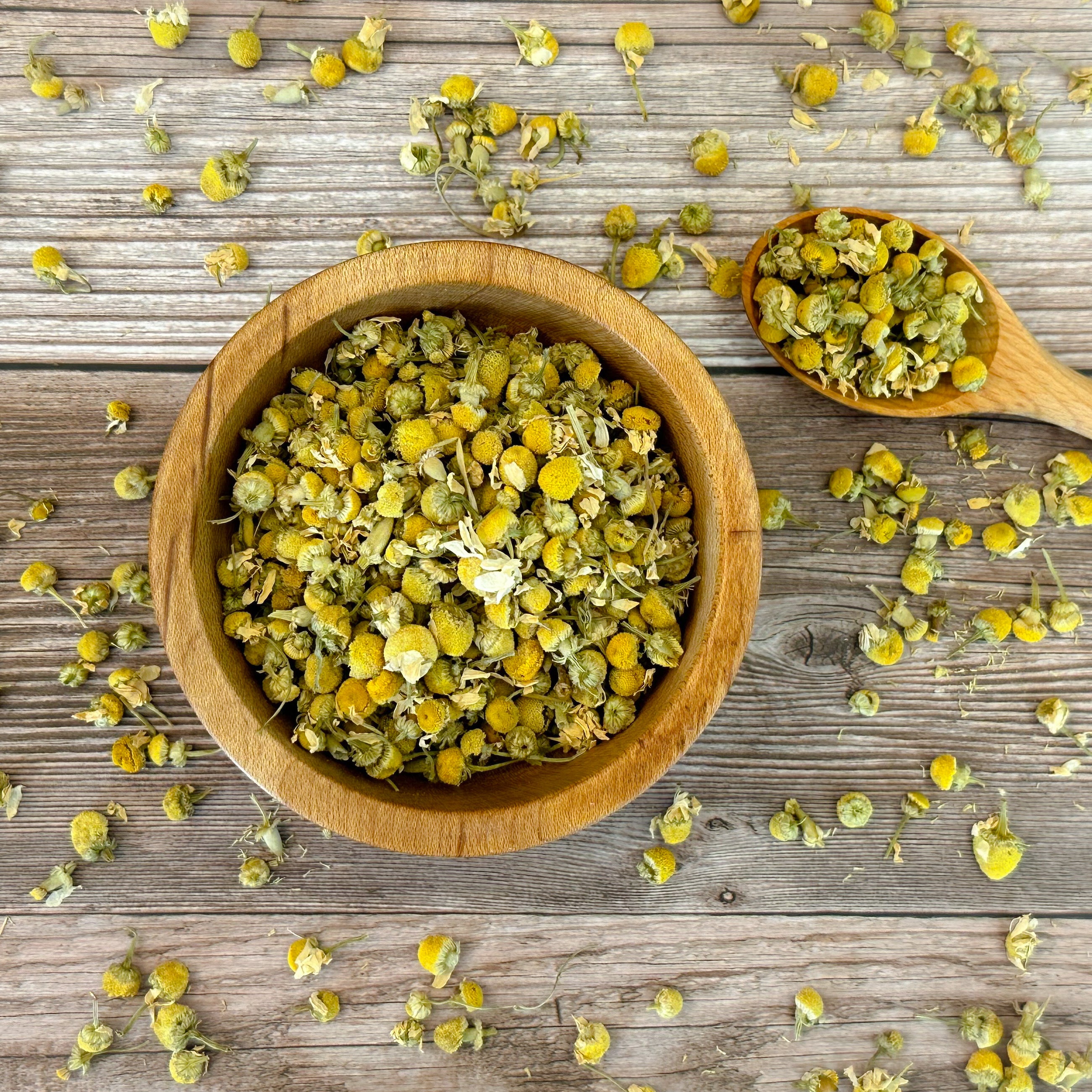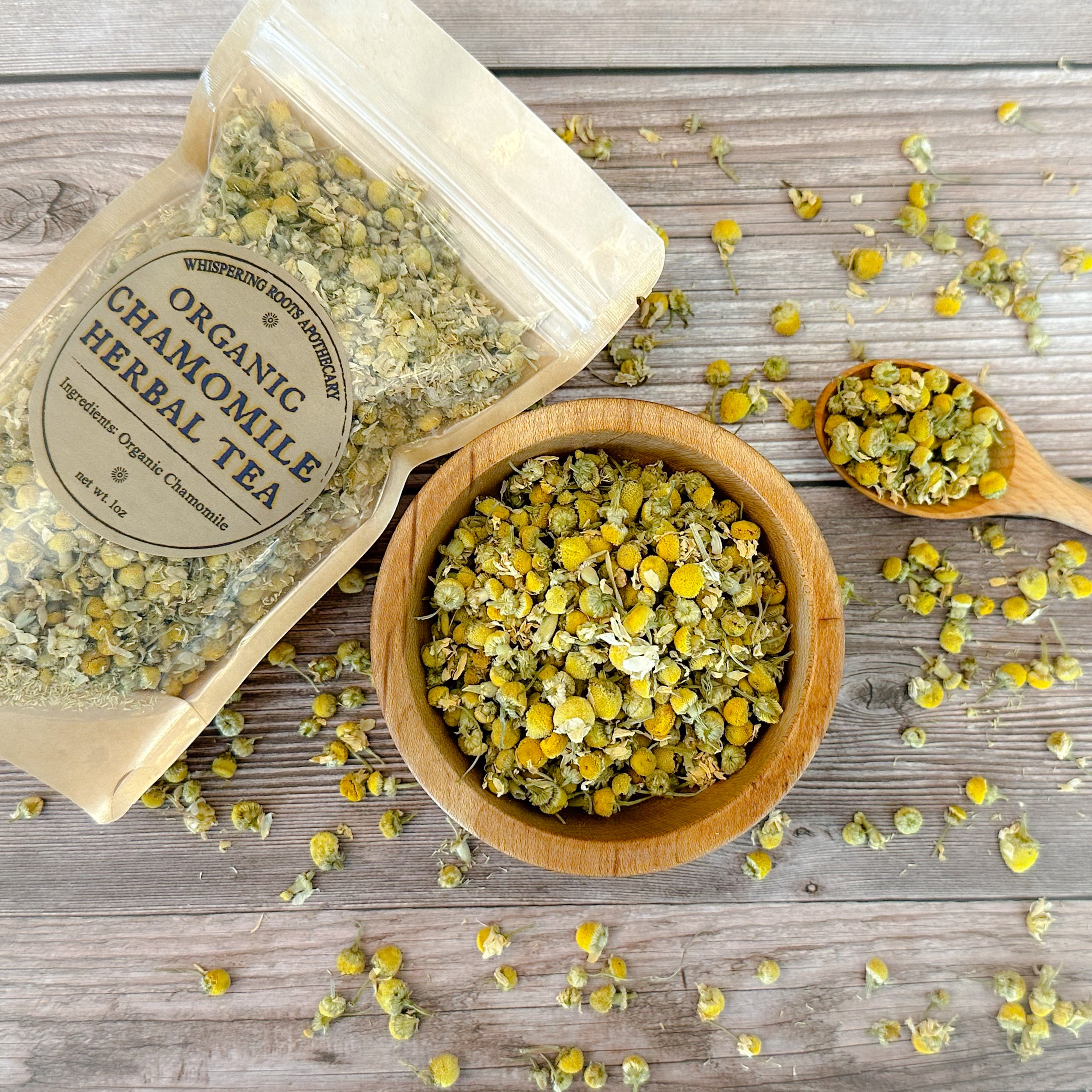 Chamomile has historically been used to help promote tranquility and well-being. It serves as a mild relaxant helping to bring about restful sleep and overall relaxation to mind and body, and acts as a mild anti-inflammatory.*
POTENTIAL BENEFITS:
May improve sleep quality* (R) (R)

May help improve menstrual symptoms* (R) (R)
May reduce stress/anxiety* (R) (R)

May improve digestion* (R)
*These statements have not been evaluated by the FDA. This product is not intended to diagnose, treat, cure or prevent any disease.
Organic Chamomile (Matricaria chamomilla)

Serving Size: 1 tsp.
Approx. servings: 30
Add 1 heaping tsp of tea (or 1 TBS for stronger tea) to infuser or teapot. Pour 6-8 oz. boiling water over the tea. Let steep (see tab above for proper times)
We recommend that you consult with a qualified healthcare practitioner before using herbal products, particularly if you are pregnant, nursing, or on any medications.