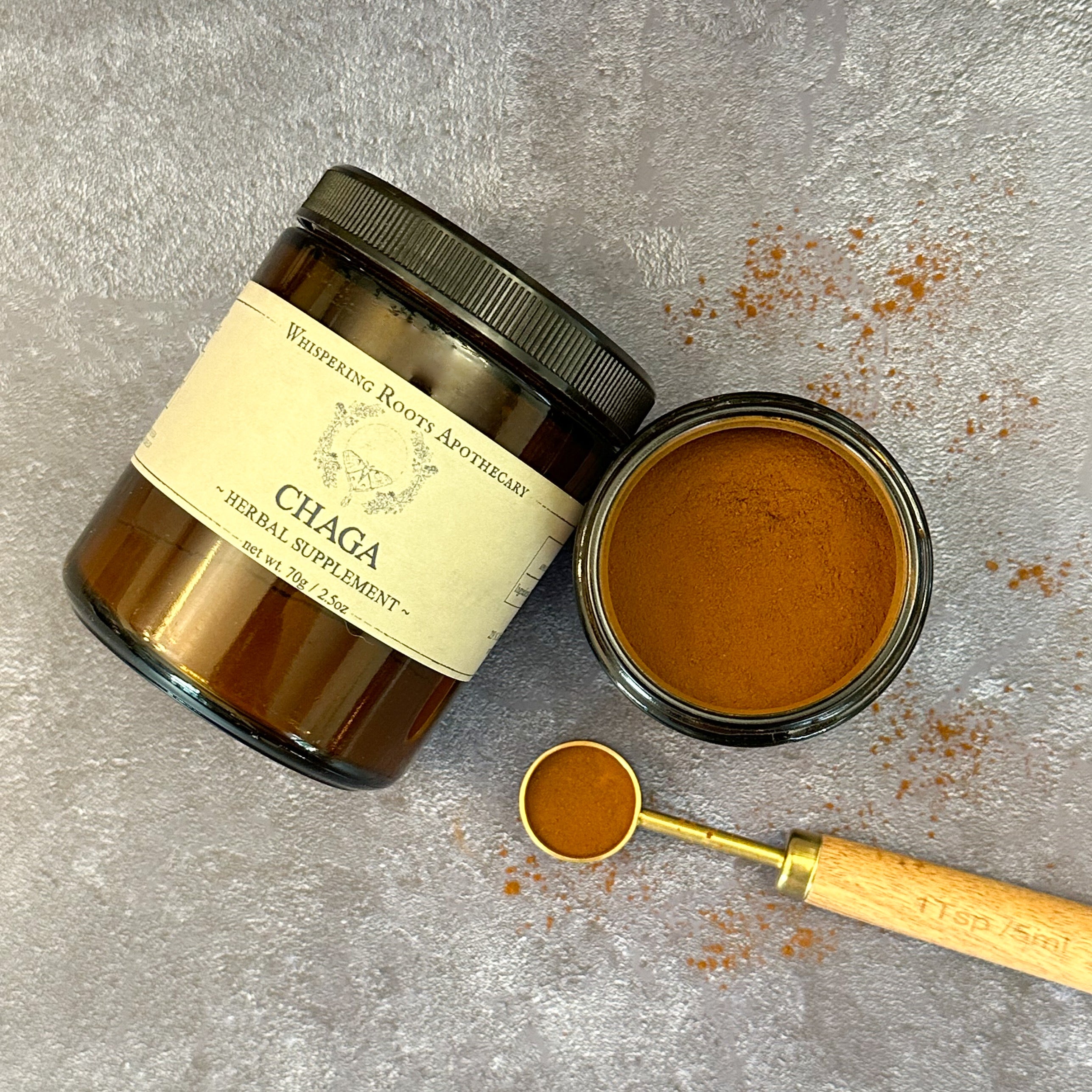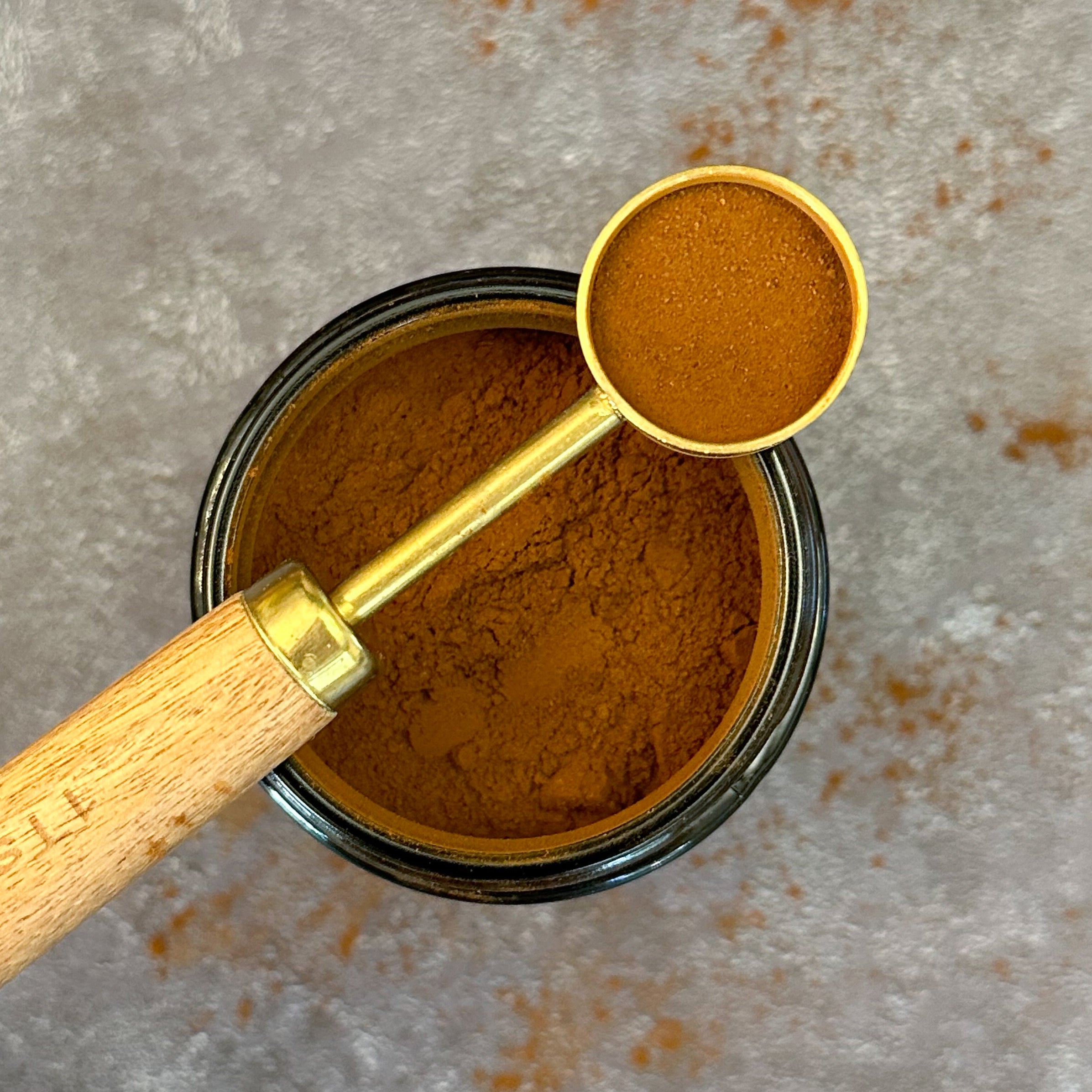 Chaga mushroom is a fungus that grows in colder climates primarily on the bark of birch trees. Chaga is renowned in Northern European countries as a traditional remedy that can support immunity and well-being.* Clinical research has much supporting evidence of its powerful health benefits with its high antioxidants and anti-inflammatory properties.* 

 POTENTIAL BENEFITS:
May help lower blood sugar levels & cholesterol* (R) (R) (R)
May support balanced immune function/ Immunomodulatory* (R) (R) (R) (R)
May help fight viruses* (R) (R)
May help reduce tumor growth* (R) (R) (R) (R) (R) 
*These statements have not been evaluated by the FDA. This product is not intended to diagnose, treat, cure or prevent any disease. 
Wildharvested Ingredient: Chaga (Inonotus obliquus)
Serving Size: 1/2 tsp.

1.15oz, Approx. Servings: 46

2.5oz, Approx. Servings: 100
Mix into coffee, tea, warm water or add to a smoothie.
We recommend that you consult with a qualified healthcare practitioner before using herbal products, particularly if you are pregnant, nursing, or on any medications.