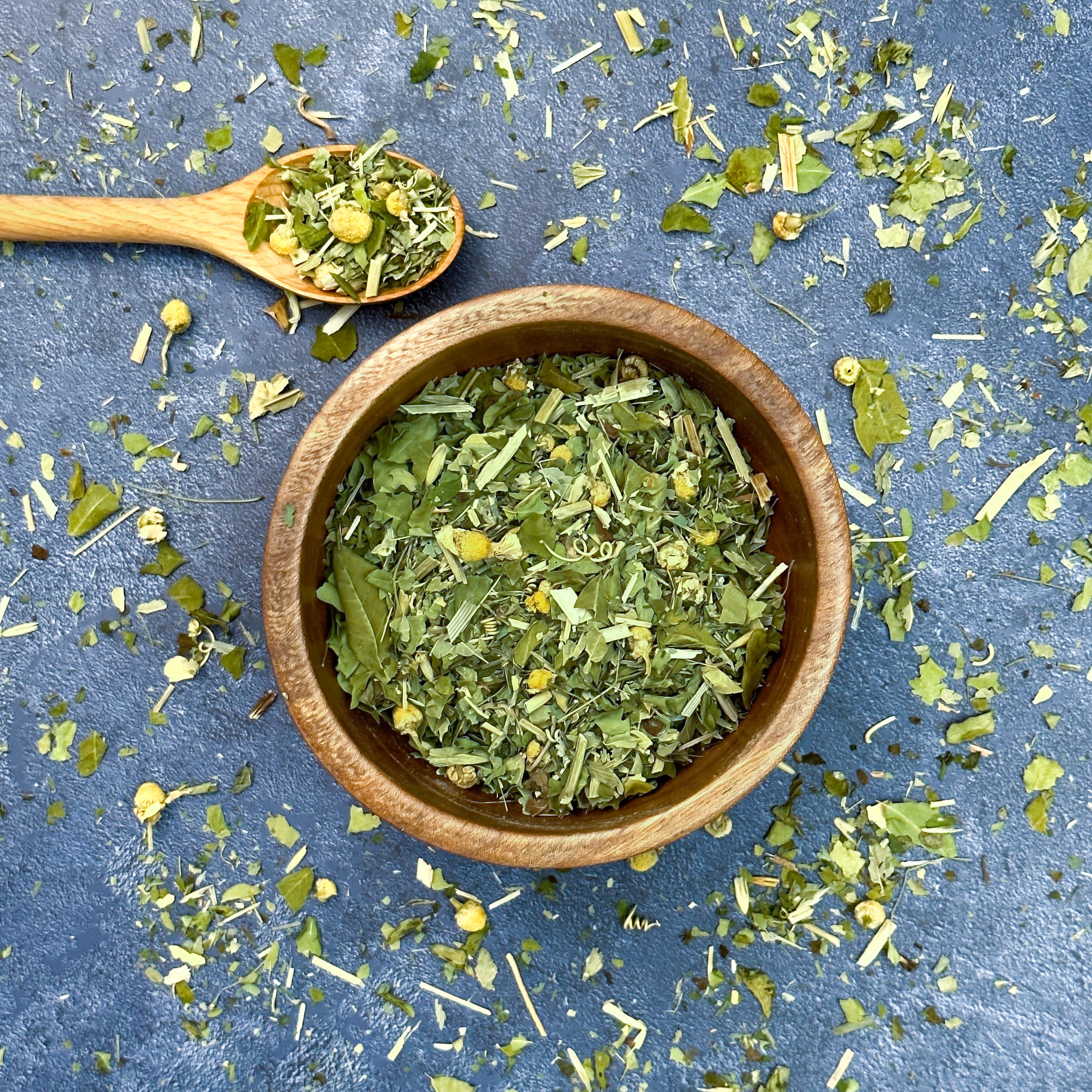 Nervines are herbs that help to tonify, strengthen, nurture & nourish the nervous system to help the body to unwind. Breathe Love is designed to help minimize stress and worry, offering a variety of beneficial nervine herbs to inspire mindfulness & balance.* Relaxed nerves help reduce muscle tension, lower stress, calm racing thoughts and soothe anxious feelings. Caffeine free.
The wonderful thing about herbal tea is that it provides a few moments to pause and reflect. This time spent to heat water and steep herbs can be used to focus on the present moment, to take a deep breath, inhaling love and exhaling gratitude. Tea time provides an opportunity to slow down and appreciate this ever present moment.

POTENTIAL BENEFITS:
May help reduce stress/anxiety* (R) (R)
May improve mild depression* (R) (R)
May help strengthen the nervous system* (R)
*These statements have not been evaluated by the FDA. This product is not intended to diagnose, treat, cure or prevent any disease.
Organic Ingredients: Moringa Leaf (Moringa oleifera), Passionflower (Passiflora incarnata), Oatstraw (Avena Sativa), Chamomile (Matricaria chamomilla) & Lemon Balm (Melissa officinalis)
Serving: 1 tsp
Approx. 30 servings
Add 1 heaping tsp of tea (or 1 TBS for stronger tea) to infuser or teapot. Pour 6-8 oz. boiling water over the tea. Let steep (see tab above for proper times)
We recommend that you consult with a qualified healthcare practitioner before using herbal products, particularly if you are pregnant, nursing, or on any medications.