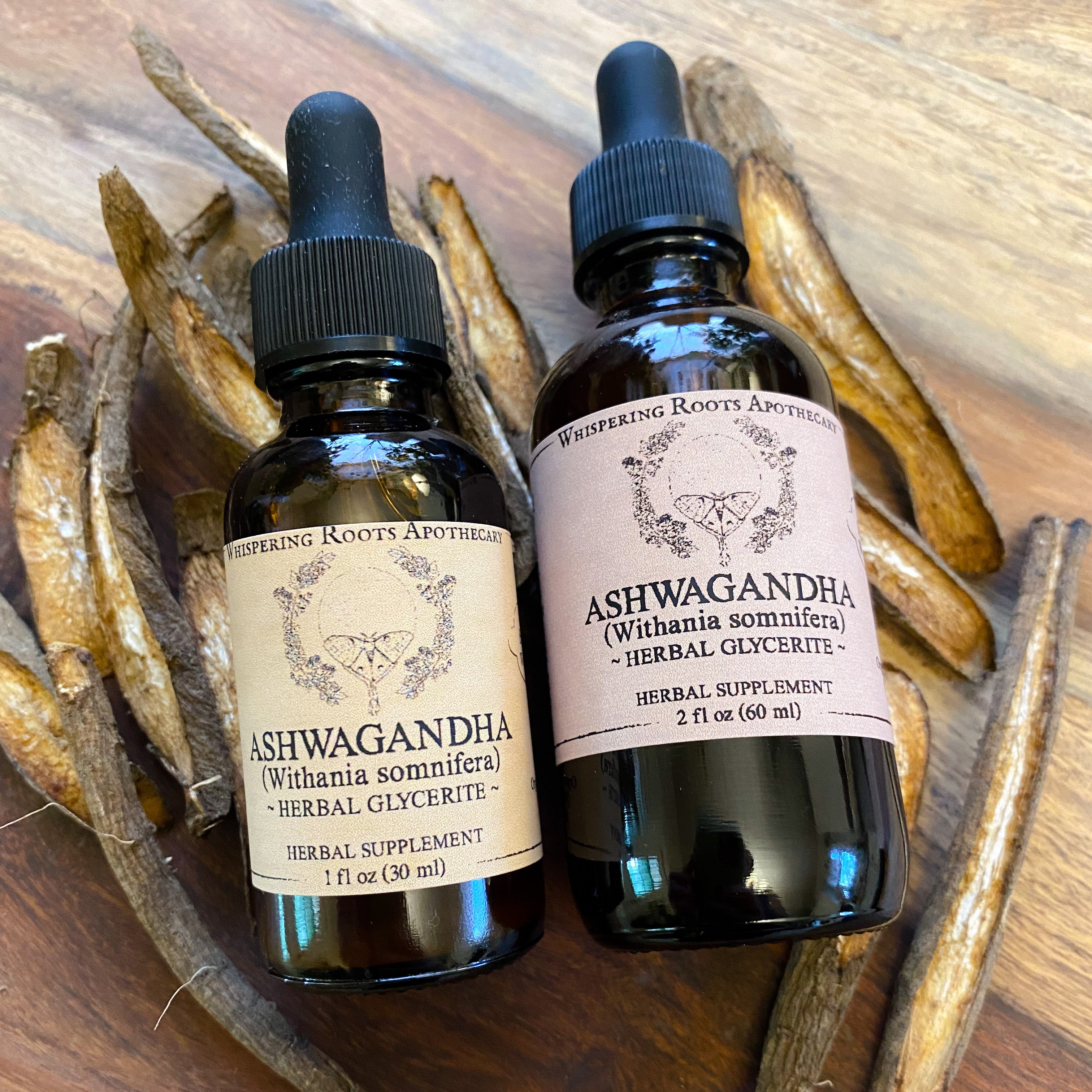 Ashwagandha, otherwise known as Indian ginseng, is a powerful herb used for centuries in Ayurveda as a Rasayana (tonic). It has been used to help increase vitality and chi (life-force energy) in the body*. Ashwagandha contains many useful medicinal constituents, including withanolides (steroidal lactones), alkaloids, choline, fatty acids, amino acids, and a variety of sugars. Ashwagandha has been used historically for more than 2,500 years and has been used in over 200 clinical studies.
POTENTIAL BENEFITS:
Adaptogenic* (R)
May help reduce stress/anxiety* (R)
May help normalize thyroid* (R)

May help fight adrenal fatigue* (R)
May help increase muscle strength* (R)
* These statements have not been evaluated by the FDA. This product is not intended to diagnose, treat, cure or prevent any disease. 
Organic Glycerine, Organic Ashwagandha Root (Withania somnifera) & Purified Water
Not for use in pregnancy except under the supervision of a qualified healthcare practitioner.We recommend that you consult with a qualified healthcare practitioner before using herbal products, particularly if you are pregnant, nursing, or on any medications.