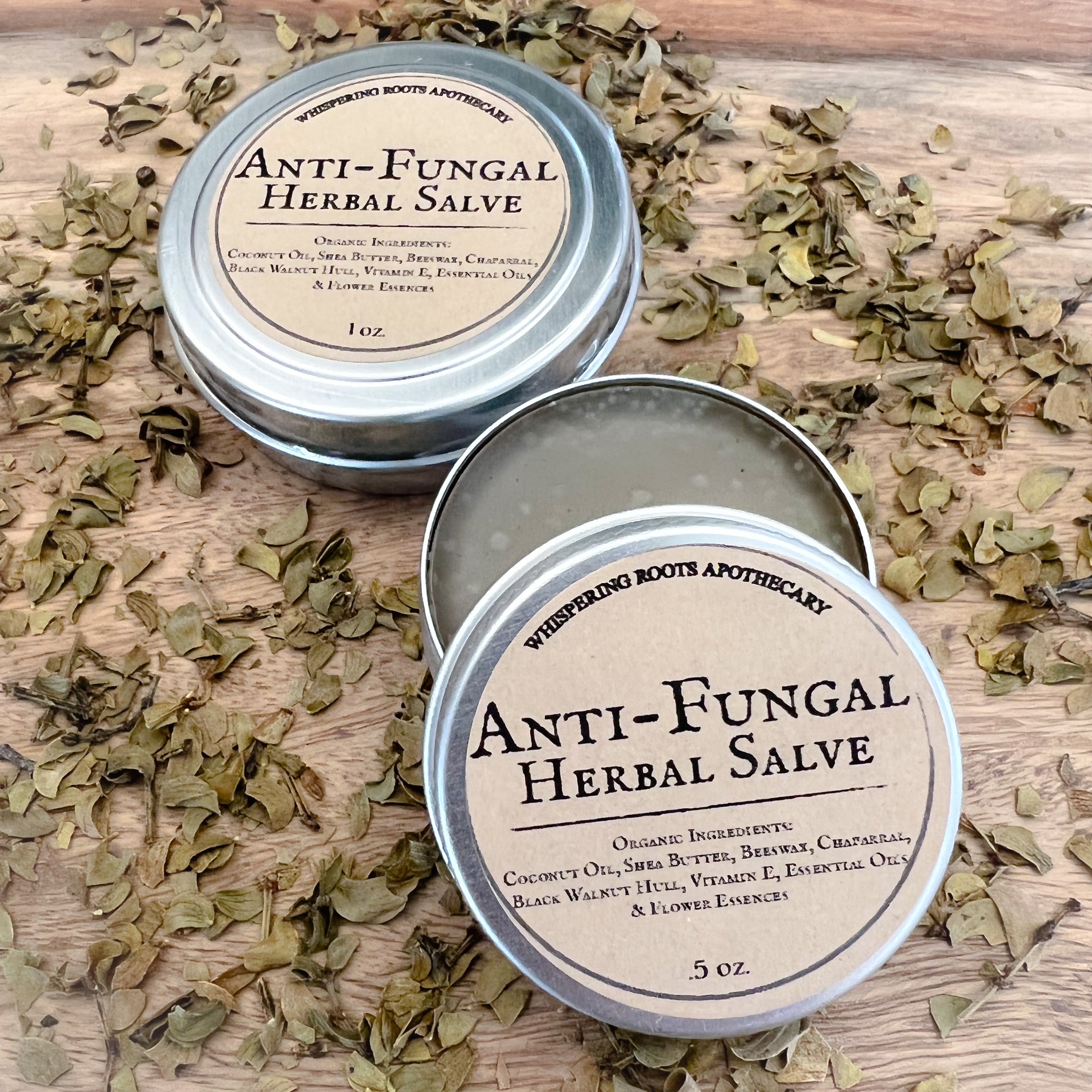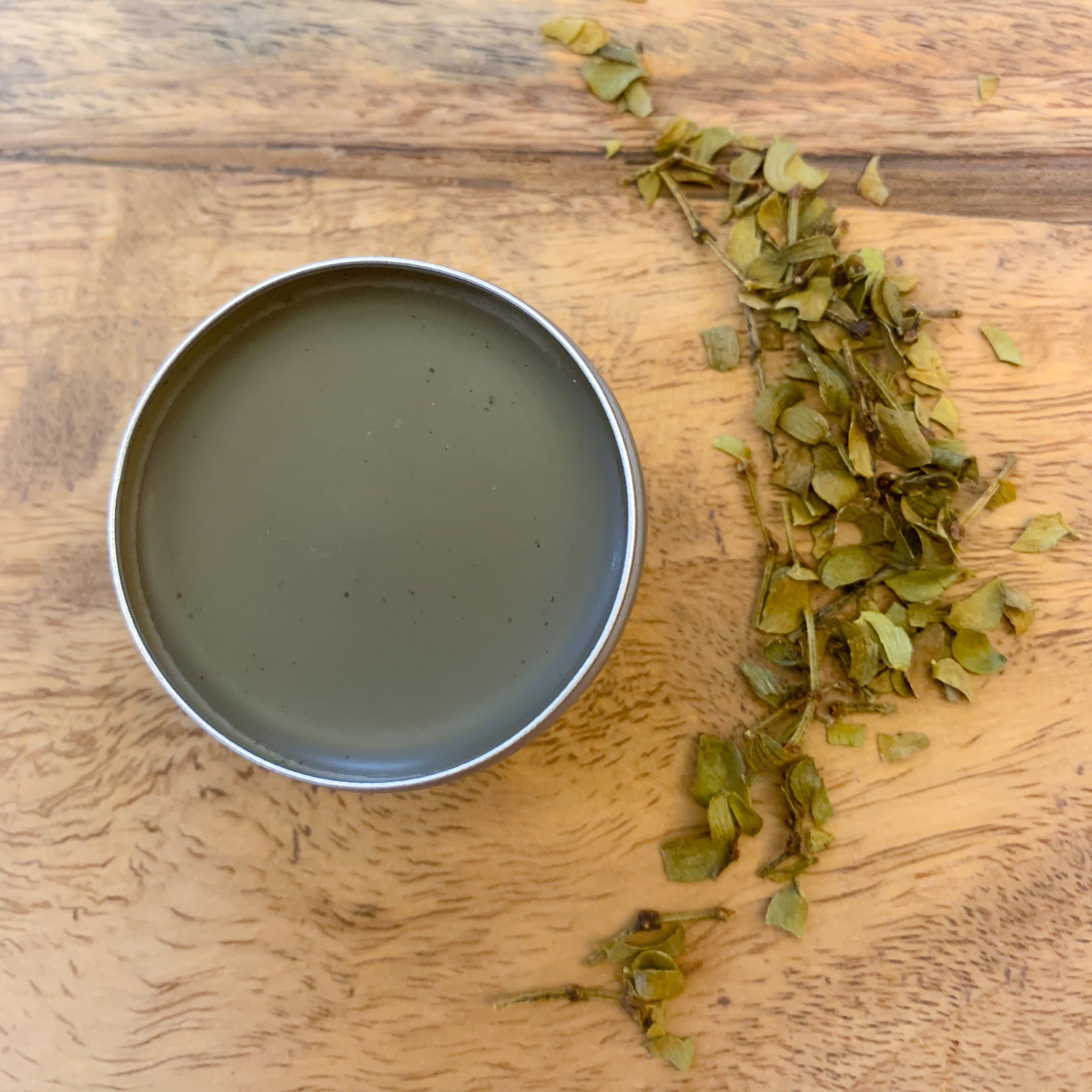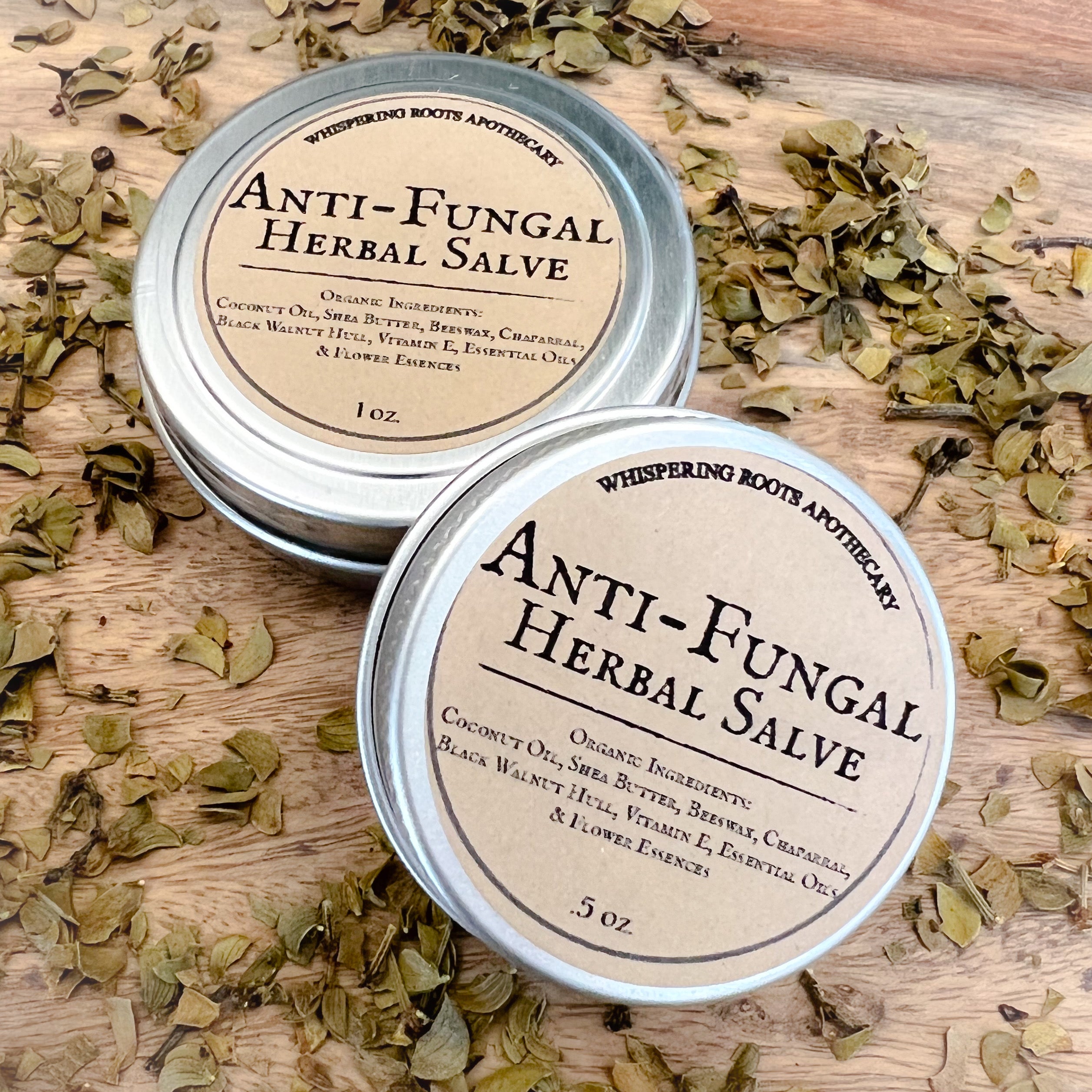 Chaparral & Black Walnut have been utilized for generations for their powerful anti-fungal, anti-parasitic and antibacterial properties*. Topically, these herbs help support healthy skin in times of athletes foot, ringworm and nail fungal issues*. The combination of our herbal oils and essential oils promote a strong level of support, while our flower essence blend helps to increase self-love and resilience).
*These statements have not been evaluated by the FDA. This product is not intended to diagnose, treat, cure or prevent any disease.

Organic Ingredients: Coconut Oil, Shea Butter, Chaparral (Larrea tridentata), Black Walnut Hull (Juglans nigra), Beeswax, Vitamin E, Essential Oil Blend & Flower Essence of Ashwaganda, Dandelion & Rose
Clean the affected area with Raw Apple Cider Vinegar and let air dry. Apply salve topically 1-3x daily.
When using a new skincare product for the first time, we suggest a skin patch test before application.